Schramböck/Mahrer: Creative industries as economic and innovation drivers
BMDW and WKÖ present 8th Austrian Creative Industries Report - 22 billion euros turnover, 153,000 employees and strong in internationalisation
Minister of Economic Affairs Margarete Schramböck and Harald Mahrer, President of the Austrian Federal Economic Chamber, today presented the Eighth Austrian Creative Industries Report, which is prepared by Creative Industries Austria (KAT) on behalf of the Federal Ministry for Digitalization and Business Location (BMDW) and the Austrian Federal Economic Chamber (WKÖ). Every tenth company in Austria can be assigned to the creative industries. With a total of 153,000 employees (employed and self-employed) in 42,300 companies, the sector is also an important employer.
"The creative industries are often overshadowed by other industries, yet they are innovative beacons of our economy. The sector generates 22 billion euros annually, which means that its contribution to the gross domestic product is almost as high as that of tourism. Above all, however, the sector is an innovation turbo for other industries and a digital pioneer," says Schramböck. WKÖ President Mahrer added: "The current report confirms the role of the creative industries as a transformative force for Austria as a business and innovation location. All in all, the creative industries are developing into the most important link in internationalisation and digitalisation, and have cross-over effects in all economic sectors".
Austrian creative professionals are regionally anchored and have their customers, cooperation partners and clients in the immediate vicinity. In doing so they provide important impulses for their region. Four out of ten creative companies are located in Vienna, another 40% in Lower and Upper Austria, Styria and Salzburg. The strongest sector is the software and games industry with sales of around € 7 billion, followed by advertising with € 5 billion. The third strongest sector in the creative industries is books and publishing with sales of almost € 4 billion, closely followed by the performing arts market (€ 3 billion). "In the past, the gaming scene was often ridiculed, but today it is an innovative, highly competitive and international business sector. Austrian companies are doing a great job here and many products hold their own against worldwide competition. Gaming is an important and low-threshold access to digital technologies and is now also used in the field of education and medical applications," said Minister Schramböck.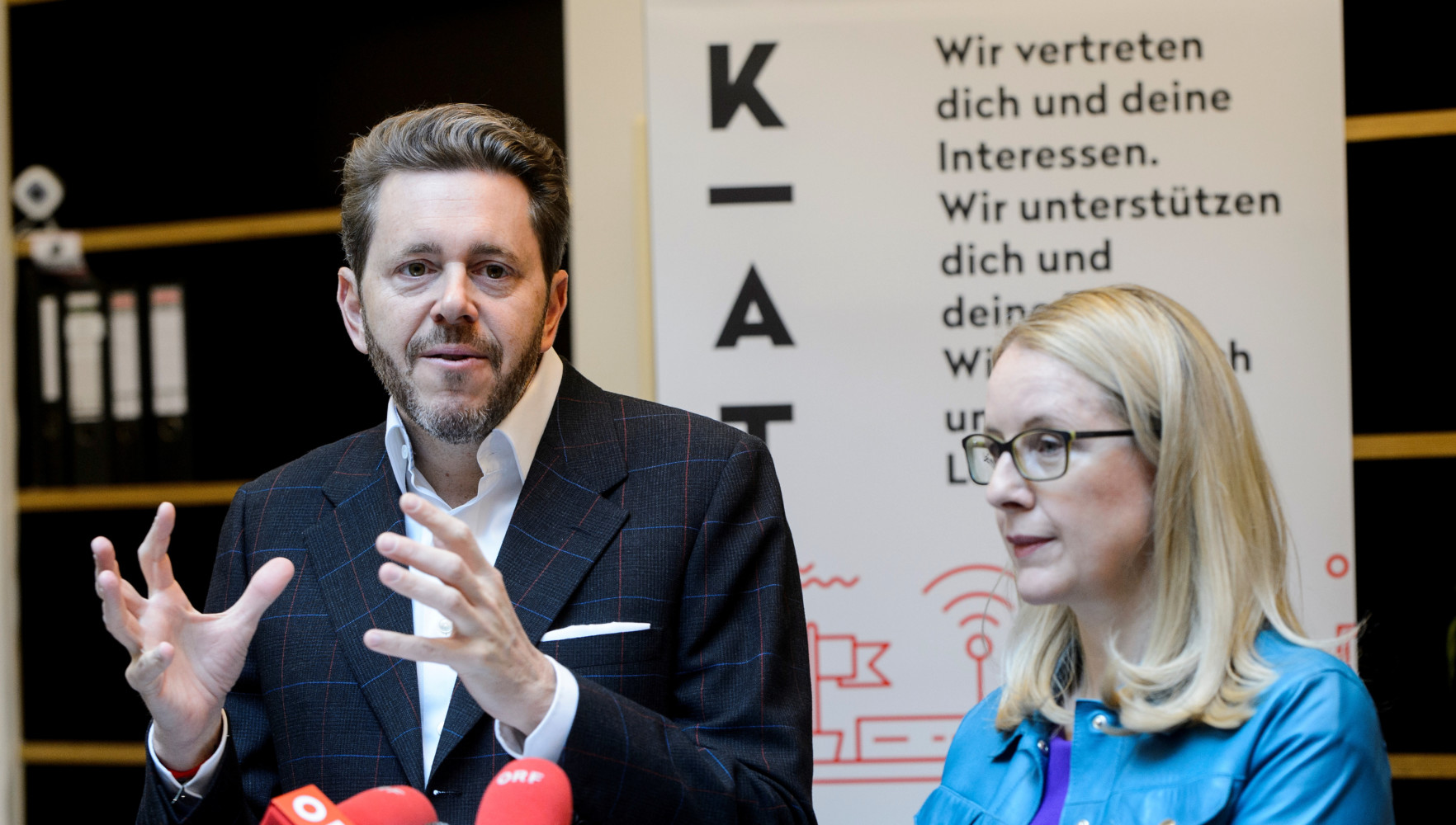 © SEPA.Media KG | Martin Juen
WKÖ-Mahrer: Creatives go global - 7 out of 10 companies active in export
"The results on internationalisation confirm our expectations: the Austrian creative industries are also highly successful internationally, bringing innovations from abroad to all areas of the Austrian economy as early adopters and thus making a decisive contribution to the competitiveness of the business location". Every fifth euro, which corresponds to about € 4 billion, is generated abroad. Compared to other sectors such as the service industry (12.5%), the Austrian creative industries are extremely strong exporters, with an average export rate of 19%. Foreign activities play a decisive role for 86 % of the creative industries. Seven out of ten companies are active in exports - that is about 29,600 companies. Germany accounts for the largest share of Austrian exports. Other important export markets for Austria are Italy, the USA and Switzerland. 60 % of the companies are one-person enterprises (EPU). Almost every fourth company is managed by a woman, this share is above average in the sectors of book and publishing, performing arts and design.
"The Austrian Creative Industries Report once again confirms the pioneering role of the domestic creative industries for Austria as a business and innovation location. It is particularly pleasing to see from the internationalisation study that the creative industries are not only limited to the borders within Austria, but also have an impact on international markets. In order to provide selective support to creative professionals within the framework of the Austrian Creative Industries Strategy, the Austrian Creative Industries Department of the Austrian Federal Economic Chamber (WKÖ) places a special focus on internationalisation with its 2019 service portfolio, in addition to a strong interest policy at European level. In addition to the already established creative industry webinars and a new guideline with practice-oriented export tips, creative professionals can take up co-working positions in different countries for a certain period of time", says Gerin Trautenberger, Chairman of the Creative Industries Austria (KAT) of the WKÖ.
The Eighth Austrian Creative Industries Report is available free of charge in both digital and print form on the website of the Creative Industries Austria.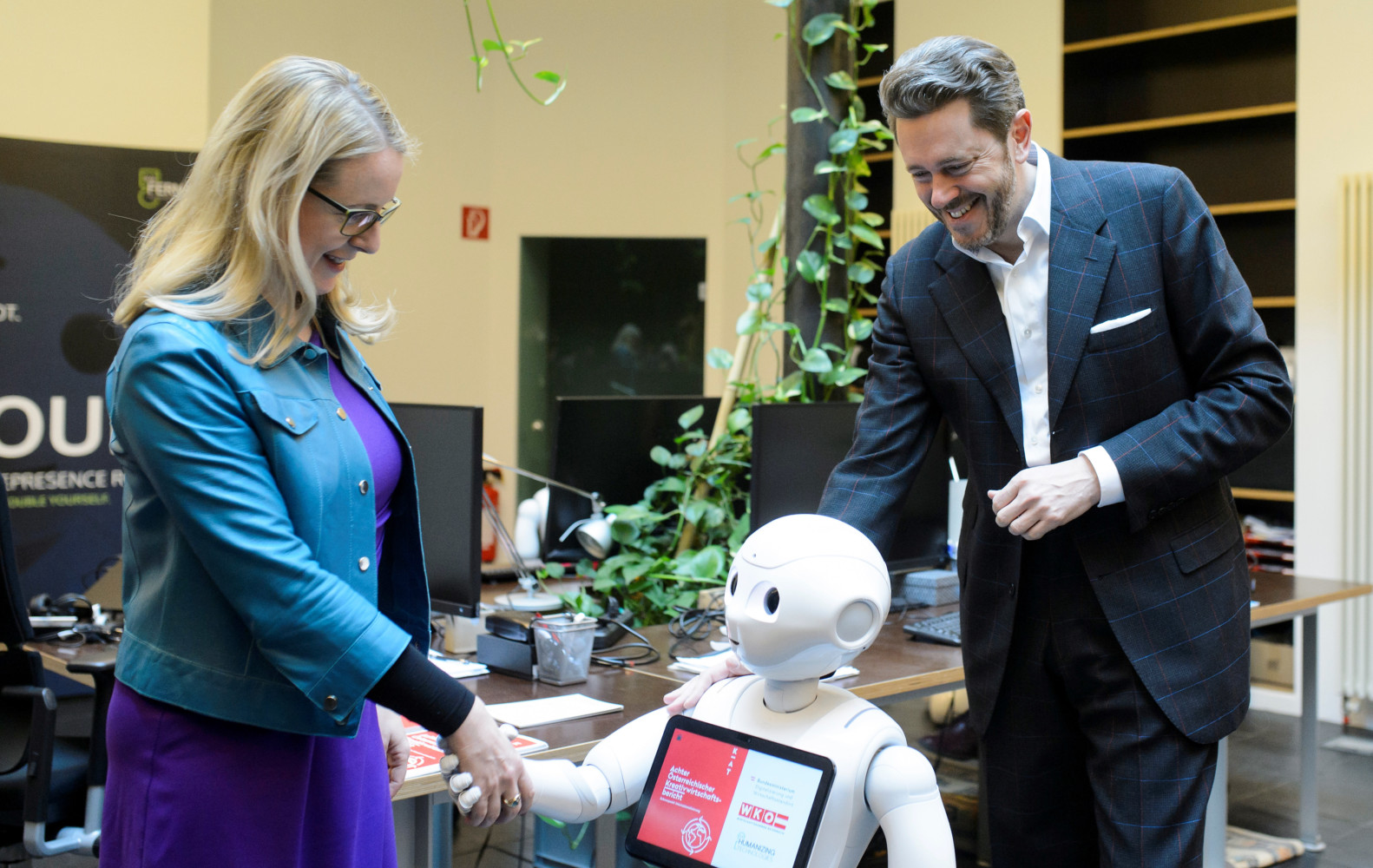 © SEPA.Media KG | Martin Juen
For you and your company we have
We are very pleased: Kreativwirtschaft Austria together with JKU Linz and Ars Electronica are lead partners in the winning consortium for the EIT Culture & Creativity! The newly created EIT Culture & Creativity connects leading institutions from business, industry, innovation, art and culture, education and research in Europe. We, Kreativwirtschaft Austria, have been intensively involved in the preparation of the application over the past years and are pleased that one of six centres for the new European innovation network for the creative sector will now be established in Vienna!