The brand-new guide to transformation for hairdressers is here!
Get the guide to transformation for hairdressers and benefit as an entrepreneur from the expertise of professionals from the creative industries. Get tips on how to make your business fit for the future.
In the Hairdresser's Guide, you'll find tips and the big trends in the industry on key areas such as service and product design, positioning & storytelling, digital & social media, and collaborations.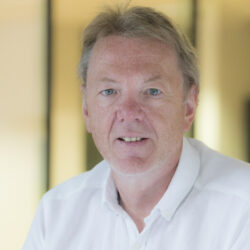 KommR Mst. Wolfgang Eder
Federal Guild Master
The challenges in our industry are manifold - especially in recent years and above all due to the Corona pandemic. Sales losses due to Corona, shortage of skilled workers and much more are currently occupying many hairdressing businesses. However, we see many opportunities and possibilities for hairdressers to reposition themselves and optimize their work processes. This guide will help you to make your business even more attractive with the right presentation, exciting collaborations and digital tools, and to ensure an optimal customer experience.
Behind every visit to the hairdresser are emotions and wishes. To emphasize and communicate this is a great challenge for every hairdresser!
Our creative experts
In this guide, a valuable collection of suggestions and concrete tips has been created with and for your industry. The insights and results come from our industry transformation processes. We have asked the following experts who have accompanied these processes to give us their most important transformation tips:
Storytelling and positioning
Sabrina Oswald
Business model development
Marie-Theres Zirm
Service and product design
Digital communication & digital tools