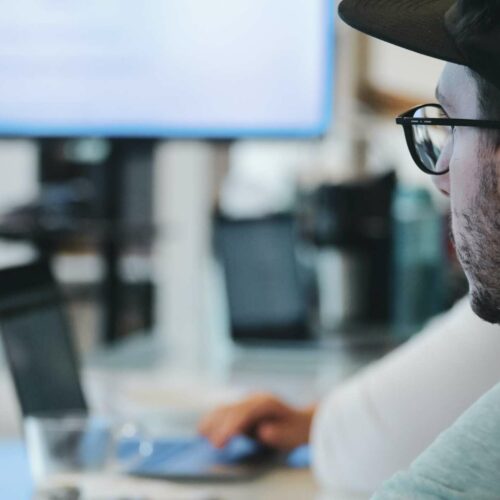 Video and presentations of the webinar: "Artificial Intelligence, Big Data and High Performance Computing (HPC) - only for the big players?
Photo: Sigmund/unsplash
Here you can find the video of our one-hour webinar on Artificial Intelligence, Big Data and High Performance Computing from September 2021 in cooperation with EuroCC.
You will get an introduction to HPC, AI, BD by EuroCC and practical examples from the experts:
1 Roman Saravia - FriendlyFire
2. Markus Luisser - Rheologic
3 Ben James - mlxar
4. Isabell Claus - thinkers.ai
PGlmcmFtZSB0aXRsZT0iV2ViaW5hciBUVSBXaWVuIEFydGlmaWNpYWwgSW50ZWxsaWdlbmNlLCBCaWcgRGF0YSB1bmQgSGlnaCBQZXJmb3JtYW5jZSBDb21wdXRpbmciIHdpZHRoPSIxMjAwIiBoZWlnaHQ9IjY3NSIgc3JjPSJodHRwczovL3d3dy55b3V0dWJlLW5vY29va2llLmNvbS9lbWJlZC9rS0ZlRFlFMTVBdz9mZWF0dXJlPW9lbWJlZCIgZnJhbWVib3JkZXI9IjAiIGFsbG93PSJhY2NlbGVyb21ldGVyOyBhdXRvcGxheTsgY2xpcGJvYXJkLXdyaXRlOyBlbmNyeXB0ZWQtbWVkaWE7IGd5cm9zY29wZTsgcGljdHVyZS1pbi1waWN0dXJlIiBhbGxvd2Z1bGxzY3JlZW4+PC9pZnJhbWU+
Presentations for you to download:
Building on the info event, a creative industries workshop (a KAT interactive innovation camp) is planned for spring 2022. We will announce details in our newsletter and on social media.
The webinar is a service of KAT as an implementation partner of the BMDW within the framework of the Creative Industries Strategy for Austria. The creative industries webinars show innovative business approaches, tech trends and solutions for the future and bring the know-how of international entrepreneurs from the creative industries before the curtain.