"Occupy your University!" - a participative interior design project by NDU, CEU and Bene
The two Austrian private universities Central European University (CEU) Vienna and New Design University (NDU) St. Pölten, accompanied by the international office expert Bene, initiated the project "Occupy your University!" in which modern learning environments were designed by students for students. The Modesk furniture by Hannah Pichler and Lea Steineder met all the requirements for individual and collaborative studying. The stand-sit-recline furniture is now manufactured by Bene and used as a test object by CEU students.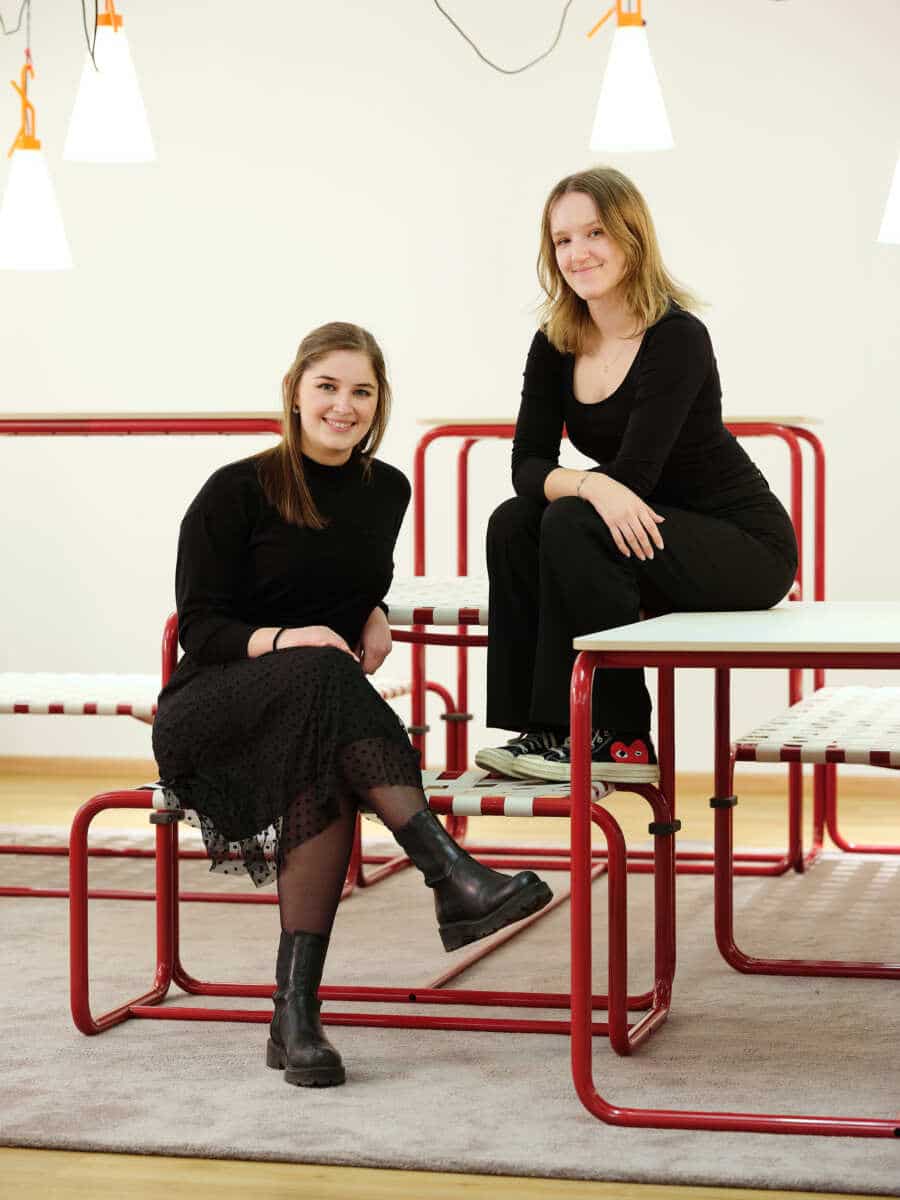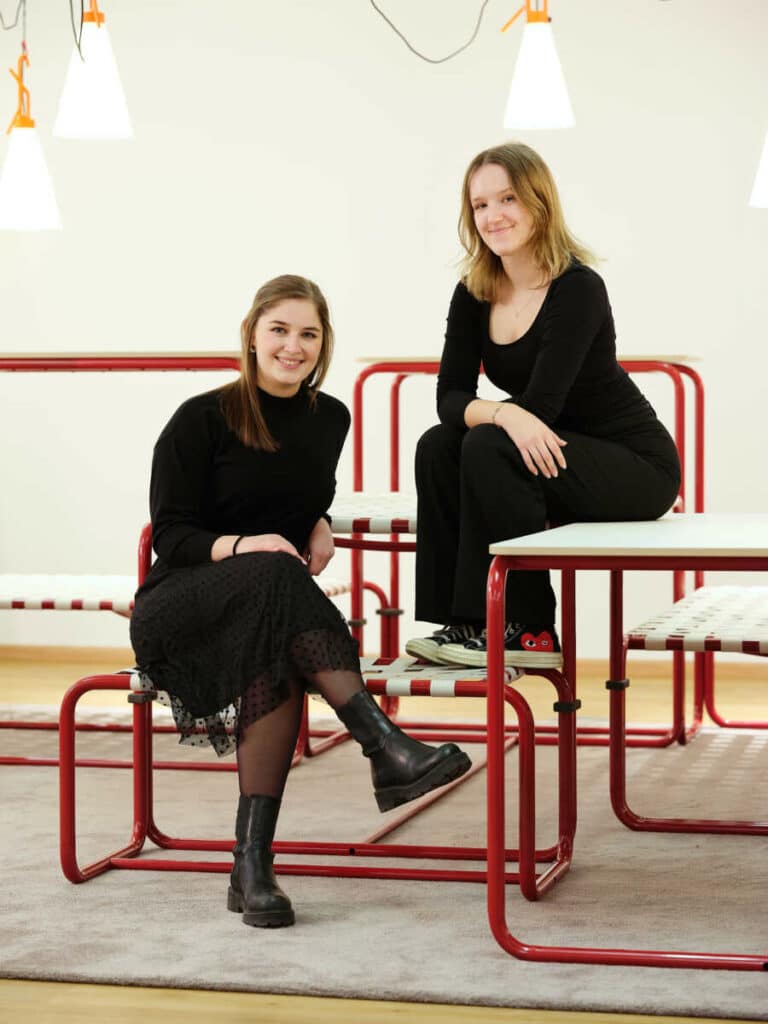 Due to the CEU 's move from Budapest to Vienna in 2019, the university was faced with the task of finding a new home as quickly as possible. The CEU's new campus at Quellenstraße 51 in the 10th district fulfils its functional purposes to ensure a seamless continuation of everyday university life. However, the former bank building was not perceived by students as a stimulating or even innovative working and learning environment. A survey among CEU students showed a high need for stimulating places for individual and collective reflection and pauses for reflection; for a place where one enjoys spending productive time with or without fellow students.
The NDU was brought in for a joint project to redesign the interior of the campus. "Occupy your University!" was adapted for the curriculum as a practical project in the BA course "Interior Architecture & 3D Design" at the NDU. Didi Lenz, Innovation Ambassador at Bene, took the lead in critically selecting the project ideas. The result is an "ideal" learning environment with the "ideal" Modesk learning furniture by Hannah Pichler and Lea Steineder.
"Modesk" is a large piece of furniture that can be seen as a sculpture and offers different usage scenarios for sitting, lying and standing. The grandstand arena is designed for presentations and collaboration. Content can be communicated on a large blackboard and exposed to open debate. A small alcove in the corridor provides a place for secluded individual work. Here, too, the choice of means refers to the habits of young people. Chilling low seating with mobile technical equipment as a suitable offer beyond traditional work tables and chairs.
User-based design was a central element: the 44 NDU students actively interacted with the CEU students - mainly online due to Covid - to design spaces and objects according to their ideas of an ideal study environment.
The proposals of the CEU students were examined with the students of the NDU for utopian content and practicability and translated into 22 very different design proposals. Individual elements were finally selected from the proposals and a "combined" winning proposal was chosen for the furniture, which best corresponds to the ideas of a modern, productive and innovative learning and study environment: Agora step benches, writable walls and daylight lamps create optimal space for discussions, spontaneous work sessions and flashes of inspiration, even in less bright corridor areas of the building.
"The brief to create attractive learning spaces with atmosphere was perfectly implemented by our students. They all came up with innovative and flexible settings for different scenarios of university exchange," explains project manager Florian Sammer.
Photos: Bernhard Schramm