The brand-new guide for watch and jewelry dealers/gold and silversmiths is here!
Get the Transformation Guide for Watch and Jewel Dealers/Gold and Silversmiths and benefit as an entrepreneur from the expertise and advice of professionals from the creative industries on how to make your business fit for the future.
In the guide for watch and jewelry retailers as well as gold and silversmiths, you will find tips and the major trends in the industry on focal points such as positioning and storytelling, customer data and customer care, e-commerce and digital sales, social media and influencer marketing, product design and service design.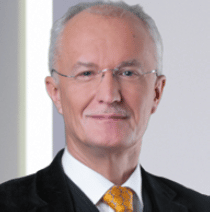 Frank-Thomas Moch
Chairman of the Federal Committee of the Jewelry, Watch, Art, Antique and Stamp Trade of the WKÖ
"The watch and jewelry trade has always worked closely with the craft of goldsmithing and silversmithing. Current developments in particular offer many opportunities. Trends such as sustainability, gender neutrality and many more offer new starting points for us retailers. Many challenges of the two industries are comparable, such as the decline in the number of apprentices, new working time models for employees, and others.
We have a strong core clientele and clearly defined catchment areas. Digital technologies have significantly expanded the reach of our trade and commerce. Creative ideas and expertise are helpful in thinking differently and successfully as a retailer. This was reason enough for us to implement the transformation workshop together with the creative industry and now to summarize its results in a well-prepared and inspiring way as suggestions for you."
I wish you many good moments of inspiration!
Our creative experts
In this guide, a valuable collection of suggestions and concrete tips has been created with and for your industry. The insights and results come from our industry transformation processes. We asked the following experts who have accompanied these processes to give us their most important transformation tips:
Storytelling and positioning
Sabrina Oswald
Service Design and Customer. Journey
Heinrich Lentz
Social media and influencer marketing
Florian Bösenkopf
© www.influencevision.com
Performance and Digital Communication
Social media and influencer marketing
E-commerce and Digital Sales
Stephan degree
Open Innovation
Katrin Roseneder
Customer data and customer care
Harald Sattler
Impressions from the transformation workshop
How do you make the "creative economy effect" tangible? We have captured the tips, possible potentials, the atmosphere and the exchange in the transformation workshop in this video. One thing becomes clear: creative + economy = effect!
Have fun looking inside.
PGlmcmFtZSB0aXRsZT0iVHJhbnNmb3JtYXRpb25zd29ya3Nob3AgZsO8ciBVaHJlbiAgJmFtcDsgSnV3ZWxlbmhhbmRlbCB1bmQgR29sZCAgJmFtcDsgU2lsYmVyc2NobWllZGUiIHdpZHRoPSIxMjAwIiBoZWlnaHQ9IjY3NSIgc3JjPSJodHRwczovL3d3dy55b3V0dWJlLW5vY29va2llLmNvbS9lbWJlZC8xWExscWhNdUJrUT9mZWF0dXJlPW9lbWJlZCIgZnJhbWVib3JkZXI9IjAiIGFsbG93PSJhY2NlbGVyb21ldGVyOyBhdXRvcGxheTsgY2xpcGJvYXJkLXdyaXRlOyBlbmNyeXB0ZWQtbWVkaWE7IGd5cm9zY29wZTsgcGljdHVyZS1pbi1waWN0dXJlIiBhbGxvd2Z1bGxzY3JlZW4+PC9pZnJhbWU+