The brand-new guide for art and antique dealers and galleries is here!
Get the transformation guide for the art and antiques trade and galleries and benefit as an entrepreneur from the expertise and advice of professionals from the creative industries on how to make your business fit for the future.
In the guide for art and antique dealers and galleries, you'll find tips and the industry's big trends on key areas such as NFT and digital communications, positioning, experience design, POS, photo and film, and service design.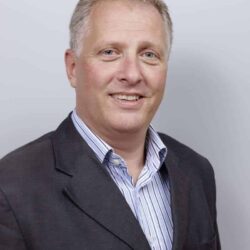 Walter Prause
Chairman Deputy Federal Committee of the Jewelry, Watch, Art, antique and stamp trade
"The challenges of recent years have massively changed our market, accelerated it, made it more digital. Although the art and antiques trade and galleries are a free trade, we are subject to strict "industry rules". Especially in recent years, some regulators from EU level have strongly impacted our business (e.g. on copyright protection, money laundering, restrictions on ivory trade, and many more).
This, the digitization necessities and the sales slumps of the last two and a half years, demand more flexibility and an adaptation to the trends of the time. The market has been massively accelerated, trade fairs have become highly successful digitally and auctions are achieving record sales time after time. All of which necessitates the transformation of companies in the market.
Our strong personal contact with customers*, consulting expertise and an increasingly international network - also increasingly via digital channels, brings many opportunities."
Our creative experts
In this guide, a valuable collection of suggestions and concrete tips has been created with and for your industry. The insights and results come from our industry transformation processes. We asked the following experts who have accompanied these processes to give us their most important transformation tips:
Storytelling and positioning
Sabrina Oswald
NFT and Digital Communication
Richard Haderer
Digital communication and social media
Daniela Terbu
Open Innovation
Gertraud Leimüller
Impressions from the transformation workshop
How do you make the "creative economy effect" tangible? We have captured the tips, possible potentials, the atmosphere and the exchange in the transformation workshop in this video. One thing becomes clear: creative + economy = effect!
Have fun looking inside.
PGlmcmFtZSB0aXRsZT0iVHJhbnNmb3JtYXRpb25zd29ya3Nob3AgZsO8ciBkZW4gS3Vuc3QgdW5kIEFudGlxdWl0w6R0ZW5oYW5kZWwgdW5kIEdhbGVyaWVuIiB3aWR0aD0iMTIwMCIgaGVpZ2h0PSI2NzUiIHNyYz0iaHR0cHM6Ly93d3cueW91dHViZS1ub2Nvb2tpZS5jb20vZW1iZWQvYUxkcC13dWVhdUE/ZmVhdHVyZT1vZW1iZWQiIGZyYW1lYm9yZGVyPSIwIiBhbGxvdz0iYWNjZWxlcm9tZXRlcjsgYXV0b3BsYXk7IGNsaXBib2FyZC13cml0ZTsgZW5jcnlwdGVkLW1lZGlhOyBneXJvc2NvcGU7IHBpY3R1cmUtaW4tcGljdHVyZSIgYWxsb3dmdWxsc2NyZWVuPjwvaWZyYW1lPg==