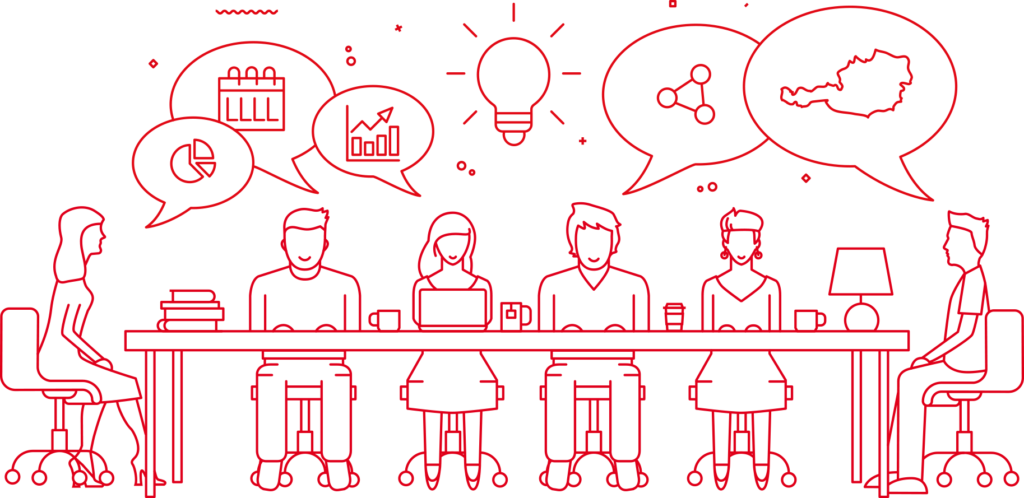 Personal invitation:
round table
industrial design
Stakeholder process on design term in the Liberal Trades List.
"Design of the external form of products according to purely visual and tasteful aspects without constructive planning activity to the exclusion of any activity reserved for a regulated trade, in particular engineering offices (consulting engineers) (design)" is the current description of design in the list of free trades.
Is this design concept still up-to-date? Is industrial design in particular adequately defined by it?
As Kreativwirtschaft Austria, KAT for short, we want to question this determination with experts, designers and design representatives and discuss alternatives in a moderated process with the support of trade law expert MMag. Dr. Carmen Simon-Klimbacher and DDr. Leo Gottschamel. The result can be the starting point for an initiative to change the list of free trades.
We cordially invite you to the digital discussion round

on Monday, 25.1.2021 from 10 to 12 o'clock.

We will send you the link to the online meeting in due time.

We are looking forward to your binding registration.
Note: Participation is by personal invitation only.
Error: Contact form was not found.