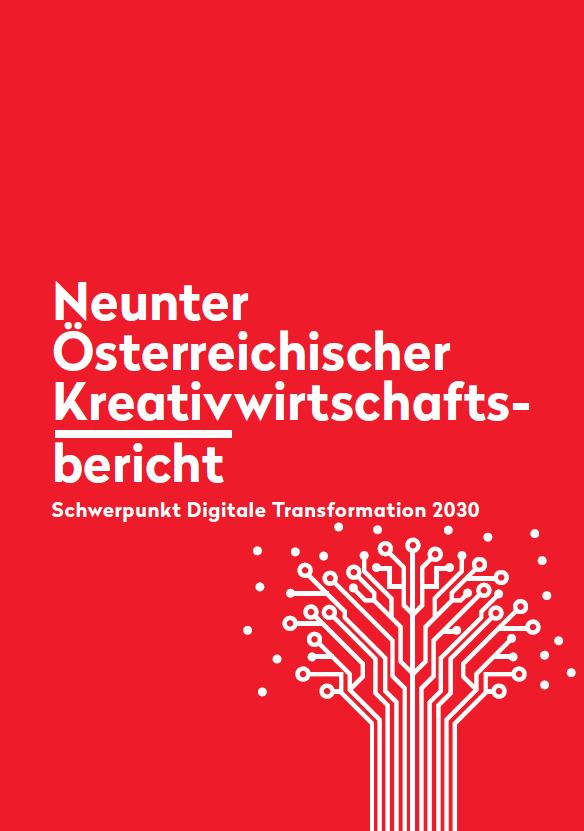 Ninth Creative Industries Report: Creative Industries are Drivers of the Digital Transformation
Creative Industries Report 2020 - Despite Corona putting a damper on things: Creatives are important drivers of digital transformation by 2030
Before the Corona pandemic, the Austrian creative industries were a significant factor in the domestic economy with a share of around 11 percent (2018) in terms of the total number of companies and revenues of almost 24 billion euros. The largest sectors of the creative industries remain software, gaming and advertising, followed by performing arts, books and publishing, and architecture. Especially in recent years, the creative industries have been developing dynamically, employing about 163,000 people in some 45,500 companies. Despite being greatly affected by the pandemic, the creative industries are generating production, value added and employment far beyond their own sector in these challenging times. This is shown in the ninth Creative Industries Report prepared by the Federal Ministry for Digitalisation and Economic Location (BMDW) and the Creative Industries Austria of the WKÖ.
Click here for the barrier-free full version of the Ninth Creative Industries Report.
In the datastories, the most important findings are illustrated and available at a glance.