NDU: Successful performance in Monaco 
Katja Baumgartner and Katharina Kollarits developed a modular exhibition stand for List General Contractor GmbH, which was shown for the first time at the international Yacht Show in Monaco.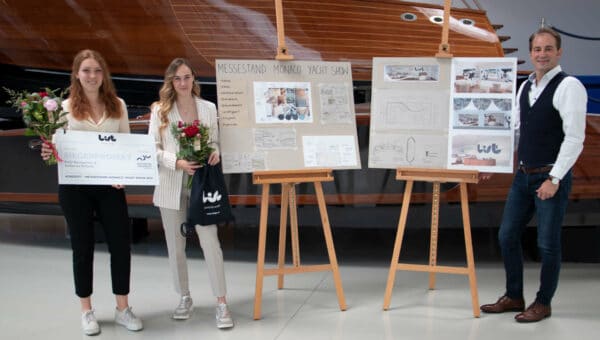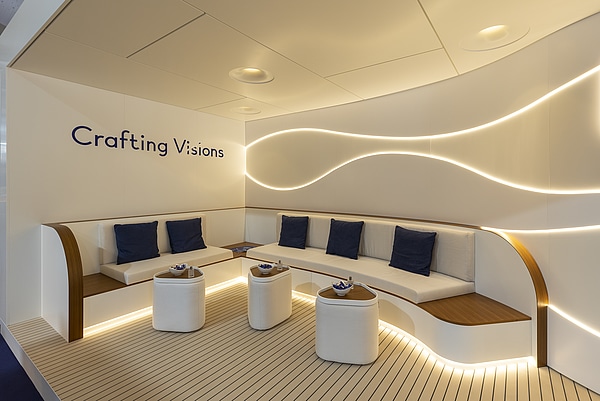 List General Contractor GmbH offers custom-made high-end interiors for yachts and luxury residences. Students from the New Design University (NDU) were invited to design a new exhibition stand for the "Monaco Yacht Show". Under the supervision of NDU lecturer Doris Zichtl, the students from "Interior Design & 3D" and "Event Engineering" developed designs for a modular exhibition stand. The two interior design students Katja Baumgartner and Katharina Kollarits were able to convince the client with their idea. They worked together on the implementation during the summer months before the stand became List GC's central point of contact at the international yacht show in Monaco from 22 to 25 September.
NDU Future Lab
The Future Lab is an NDU-owned platform that brings together entrepreneurs and creatives. It offers NDU students the opportunity to work on real projects in interdisciplinary teams during their studies and to develop concrete solutions that are actually implemented by the clients. In the process, students are supervised by teachers from various disciplines and external specialists.
Photos: List GC