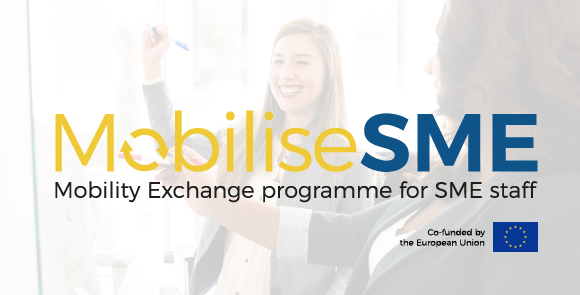 Mobilise SME - Europe-wide mobility for SME employees
With MobiliseSME, there is finally an EU programme to promote the cross-border secondment of employees from small and medium-sized enterprises (SMEs) to a partner company.
MobiliseSME is particularly suitable for internationally oriented SMEs,
who are about to explore a new market,
are looking for innovative ideas and problem-solving approaches,
want to give their employees international experience or simply
want to expand an existing international partnership.
MobiliseSME enables both the secondment of employees to a partner company and the mobilisation of foreign staff for host companies.
In some cases, given the current shortage of skilled workers, this can also fill short-term staff gaps. In any case, the employees participating in the programme remain in the employment relationship with the sending company.
Only SMEs with fewer than 250 employees, less than EUR 50 million in annual turnover and a balance sheet total of up to EUR 43 million are eligible as sending companies. Host companies, on the other hand, can be of any size.
The duration of the seconded staff can be flexibly selected between 1 and 6 months, depending on the underlying project, and can also be broken down into weekly tranches if necessary.
The added value for participating companies lies on the one hand in the possibility of partner placement through the business intermediaries participating in the programme, such as for Austria the Austrian Federal Economic Chamber or the International Exchange of Skilled Workers. They also provide support throughout the entire secondment process and offer assistance if needed. In addition, the sending companies receive a subsidy in the form of a monthly lump sum of between 500 and 1,000 euros, depending on the host country.
You can find out more details about MobiliseSME on the programme homepage or directly from a contact person:
Mag. Christoph Huter
T +43(0)590900-3220
E christoph.huter@wko.at
Mag. Thomas Reichenbach
T +43(0)590900-4077
E thomas.reichenbach@wko.at
Christina Prohammer
T +43(0)13665544-13
E prohammer@ifa.or.at