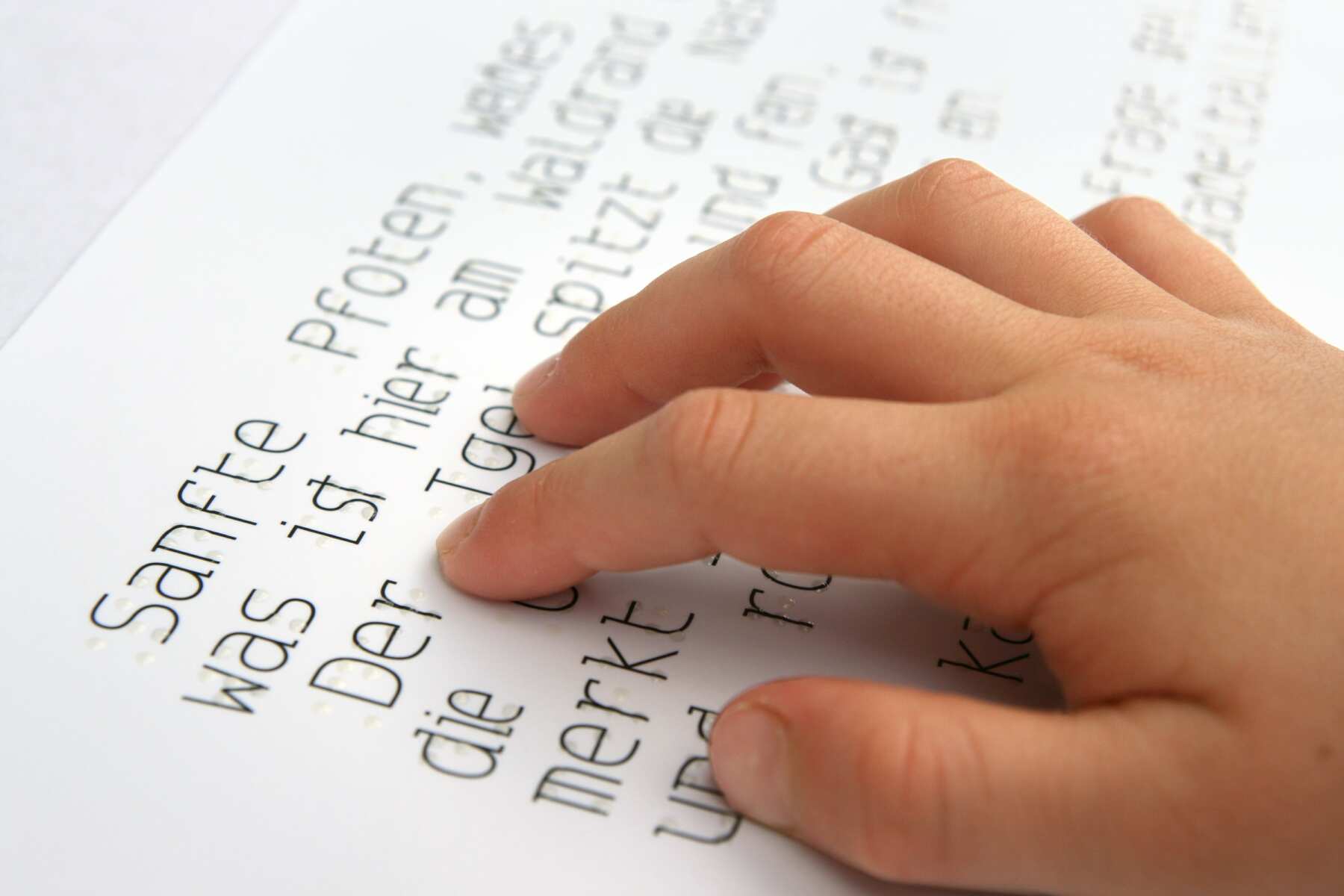 Graphic designer Anna Weinzettl developed a
new font

that translates Braille characters into printed characters.
Little dots that make you happy. Luckydots. That's the name of the characters Anna Weinzettl developed to translate Braille into printed characters. In her first children's book, she shows how this works.
Making it easier for blind and sighted people to read together - the graphic designer was already preoccupied with this idea during her studies. But the realization of her project only became possible with a new printing technique.
Through C hoch 3 Kreativwirtschaftscoaching, she met Norbert Estermann, a specialist with an interest in unusual printing jobs. With meticulousness and perseverance, the graphic designer and printer tested countless varnishes, tried different papers, optimised the font height and finally found the solution: tiny UV varnish drops are applied to the paper and remain legible even after repeated touching. In this way, every single letter is easy to read for blind and sighted people, and the rules and special features of Braille are also accessible to sighted people.
"Where is Luna?" is the name of the first story that Anna Weinzettl tells with the Luckydots. Point by point, letter by letter, blind and sighted people can go in search of the little cat together. The frog, the hedgehog and the other animals they meet along the way are also easy to touch and grasp thanks to the paint technique in the illustrations. With hedgehog spines, smooth cat fur, fine structures and clear contours.
The intensive test phase, in which feedback from blind readers was incorporated, has paid off, Anna Weinzettl knows today. Within a short time, the financing of the first edition was secured through crowdfunding, and the response to the book with the lacquer print is extremely positive. The English edition is being worked on.