The brand-new guide for musical instrument producers is here!
Get the transformation guide for musical instrument makers and benefit as an entrepreneur from the expertise and advice of creative industry professionals on how to make your business fit for the future.
In the Guide for Travel Agents, you'll find tips and the big trends in the industry on key areas such as positioning and storytelling, customer journey, service design, digital communications, digital tools and collaborations.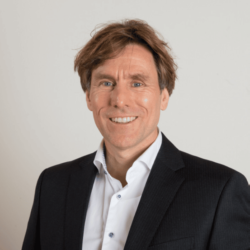 Rupert Hofer
Federal Guild Master of Music Instrument Manufacturers, WKÖ
"Currently, the challenges in our industry are manifold. In addition to the many positive aspects of making music, which are very familiar to all people who do it, the pressure on sales following the Corona crisis still weighs heavily on instrument manufacturers.
The effects of the corona-related measures have hit chapels, orchestras, bands, music schools and musicians hard. A very competitive environment - increasingly also digitally - represents an entrepreneurial challenge for many companies. In parallel, aggressively priced imports are exacerbating the competitive situation on the market. This is where the necessity and power of the unconditional will to transform now lies.
This is precisely why the start of the transformation process was not only optimally timed, but also ideally implemented by Kreativwirtschaft Austria. The intensive exchange with colleagues and the five creative experts made these coaching sessions a valuable impulse for the participants.
Our creative experts
In this guide, a valuable collection of suggestions and concrete tips has been created with and for your industry. The insights and results come from our industry transformation processes. We asked the following experts who have accompanied these processes to give us their most important transformation tips:
Storytelling and positioning
Sabrina Oswald
Branding and communication
Patricia Ziegler
Social media and influencer marketing
Zita Martus
Product development and design
© winnovation consulting GmbH
Impressions from the transformation workshop
How do you make the "creative economy effect" tangible? We have captured the tips, possible potentials, the atmosphere and the exchange in the transformation workshop in this video. One thing becomes clear: creative + economy = effect!
Have fun looking inside.
PGlmcmFtZSB0aXRsZT0iVHJhbnNmb3JtYXRpb25zd29ya3Nob3AgZsO8ciBNdXNpa2luc3RydW1lbnRlbmVyemV1Z2VyaW5uZW4gdW5kIC1lcnpldWdlciIgd2lkdGg9IjEyMDAiIGhlaWdodD0iNjc1IiBzcmM9Imh0dHBzOi8vd3d3LnlvdXR1YmUtbm9jb29raWUuY29tL2VtYmVkL1Jia0oyck03WV9nP2ZlYXR1cmU9b2VtYmVkIiBmcmFtZWJvcmRlcj0iMCIgYWxsb3c9ImFjY2VsZXJvbWV0ZXI7IGF1dG9wbGF5OyBjbGlwYm9hcmQtd3JpdGU7IGVuY3J5cHRlZC1tZWRpYTsgZ3lyb3Njb3BlOyBwaWN0dXJlLWluLXBpY3R1cmUiIGFsbG93ZnVsbHNjcmVlbj48L2lmcmFtZT4=