The brand-new guide for dressmakers is here!
Get the Transformation Guide for Clothiers and benefit as an entrepreneur from the expertise and advice of creative industry professionals on how to make your business fit for the future.
In the Dressmaker's Guide, you'll find tips and the big trends in the industry on topics such as positioning and storytelling, customer journey, service design, digital communication, digital tools and collaborations.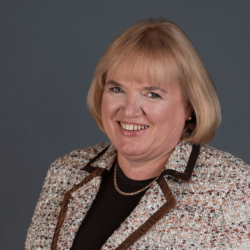 KommR Christine Schnöll
Federal Guild Master Fashion and Clothing Technology
"Many consumers have developed new shopping habits and spend their money on sporting goods, TVs and the like instead of clothing. We therefore have to adapt to the trends of the time. Personal contact with customers and our advisory skills are our great strengths. We need to communicate this much more strongly, as too many consumers still know too little about us. This also means that we all have to become more recognizable. We offer unique services and have great stories to tell. Cooperation within the industry also offers great potential.
Digitization is a great opportunity for us to reach existing and new target groups, raise awareness of our offerings and products, and launch services on the market. To ensure that we are as well equipped as possible to meet these challenges, we have worked with the creative industries to produce these guidelines. It is intended to capture impulses, highlight opportunities, explain them in a comprehensible way and thus make them feasible.
All the best and good luck!"
Our creative experts
In this guide, a valuable collection of suggestions and concrete tips has been created with and for your industry. The insights and results come from our industry transformation processes. We asked the following experts who have accompanied these processes to give us their most important transformation tips:
Storytelling and positioning
Sabrina Oswald
Service design and cooperations
Isabelle Goller
Social media and influencer marketing
Florian Bösenkopf
Digital communication
Cosima Serban
Experience design and customer interaction
Open Innovation
Katrin Roseneder
Impressions from the transformation workshop
How do you make the "creative economy effect" tangible? We have captured the tips, possible potentials, the atmosphere and the exchange in the transformation workshop in this video. One thing becomes clear: creative + economy = effect!
Have fun looking inside.
PGlmcmFtZSB0aXRsZT0iVHJhbnNmb3JtYXRpb25zd29ya3Nob3AgZsO8ciBLbGVpZGVybWFjaGVyaW5uZW4sIE1vZGVkZXNpZ25lciwgS8O8cnNjaG5lciwgU3RyaWNrZXJpbm5lbiB1bmQgU3RpY2tlciIgd2lkdGg9IjEyMDAiIGhlaWdodD0iNjc1IiBzcmM9Imh0dHBzOi8vd3d3LnlvdXR1YmUtbm9jb29raWUuY29tL2VtYmVkL09wclJyMW1vMnhZP2ZlYXR1cmU9b2VtYmVkIiBmcmFtZWJvcmRlcj0iMCIgYWxsb3c9ImFjY2VsZXJvbWV0ZXI7IGF1dG9wbGF5OyBjbGlwYm9hcmQtd3JpdGU7IGVuY3J5cHRlZC1tZWRpYTsgZ3lyb3Njb3BlOyBwaWN0dXJlLWluLXBpY3R1cmUiIGFsbG93ZnVsbHNjcmVlbj48L2lmcmFtZT4=