The brand-new guide for installers is here!
Get the Transformation Guide for Installers and benefit as an entrepreneur from the expertise and advice of professionals from the creative industries on how to make your business fit for the future.
In the guide for installers you will find tips and the major trends in the industry on topics such as positioning and storytelling, employer branding, shortage of skilled workers, digital communication, product design and service design.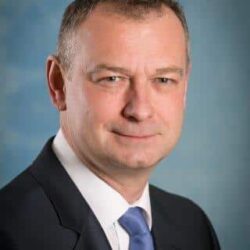 Mst. Ing. Manfred Denk MBA
Federal Guild Master of the Sanitary, Heating and Ventilation Technicians of the WKÖ
"Our industry is resilient despite Corona. Our focus on new, environmentally friendly technologies in water consumption, heating, cooling and energy has been a turbo for the business of many installation companies. At the same time, however, we are struggling with three massive challenges: the shortage of help and skilled workers and supply bottlenecks for many devices, as well as rising prices.
With all these challenges, there is a need for more efficiency in the planning of daily tasks, warehousing and staff scheduling, new approaches in servicing our customers and also in the preparation of offers. More digital tools for customers and our entrepreneurs can help to act and organize more efficiently and faster.
This guide is the follow-up to a transformation workshop with representatives of our industry. It is intended to support you in tackling issues such as digitization, skills shortages, employer branding and positioning with tips and assistance.
Our creative experts
In this guide, a valuable collection of suggestions and concrete tips has been created with and for your industry. The insights and results come from our industry transformation processes. We asked the following experts who have accompanied these processes to give us their most important transformation tips:
Storytelling and positioning
Sabrina Oswald
© Christoph Jörgler, brandimages.at
Product and service design
Rudolf Greger
Impressions from the transformation workshop
How do you make the "creative economy effect" tangible? We have captured the tips, possible potentials, the atmosphere and the exchange in the transformation workshop in this video. One thing becomes clear: creative + economy = effect!
Have fun looking inside.
PGlmcmFtZSB0aXRsZT0iVHJhbnNmb3JtYXRpb25zd29ya3Nob3AgZsO8ciBJbnN0YWxsYXRldXJiZXRyaWViZSIgd2lkdGg9IjEyMDAiIGhlaWdodD0iNjc1IiBzcmM9Imh0dHBzOi8vd3d3LnlvdXR1YmUtbm9jb29raWUuY29tL2VtYmVkL0xDWDZWd3NJQWRJP2ZlYXR1cmU9b2VtYmVkIiBmcmFtZWJvcmRlcj0iMCIgYWxsb3c9ImFjY2VsZXJvbWV0ZXI7IGF1dG9wbGF5OyBjbGlwYm9hcmQtd3JpdGU7IGVuY3J5cHRlZC1tZWRpYTsgZ3lyb3Njb3BlOyBwaWN0dXJlLWluLXBpY3R1cmUiIGFsbG93ZnVsbHNjcmVlbj48L2lmcmFtZT4=