The brand-new guide for waste management is here!
Get the transformation guide for the waste industry and benefit as an entrepreneur from the expertise and advice of professionals from the creative industries on how to make your business fit for the future.
In the Waste Management Guide, you'll find tips and the big trends in the industry on focus areas like positioning and storytelling, customer journey, service design, digital communications, digital tools, and collaborations.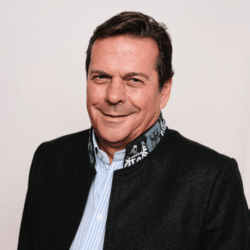 © Wirtschaftsbund/Klaus Maislinger photography
Harald Höpperger
Chairman of the Waste Management and Resource Management Association, WKÖ
"Waste management is playing an increasingly important role in disposal and recycling as well as in the extraction of secondary raw materials. Together with our member companies, we therefore contribute to a resource-conserving and sustainable handling of waste and disposal products. It is important to inform not only all B2B partners but also the general public about this overall social aspect of our activities. We therefore need to keep an eye on the trends of the times, position ourselves more effectively in public and communicate significantly more digitally.
To ensure that we are as well equipped as possible for precisely these tasks in these challenging times, we have drawn up this guide together with the creative industries. It is intended to capture the impulses and make them widely available among our members. In this way, we show our member companies what possibilities and opportunities lie in the cooperation with creative impulse providers.
All the best and good luck!"
Our creative experts
In this guide, a valuable collection of suggestions and concrete tips has been created with and for your industry. The insights and results come from our industry transformation processes. We asked the following experts who have accompanied these processes to give us their most important transformation tips:
Storytelling and positioning
Sabrina Oswald
Digitalization and artificial intelligence
Michael Katzlberger
Service design and cooperations
Lukas Rössler
Open Innovation
Lena Müller-Kress