The brand-new guide for the sporting goods trade is here!
Get the transformation guide for sporting goods retailers and benefit as an entrepreneur from the expertise and advice of professionals from the creative industries on how to make your business fit for the future.
In the sporting goods retail guide, you'll find tips and the big trends in the industry on key areas such as positioning and storytelling, customer journey, service design, digital communications, digital tools and collaborations.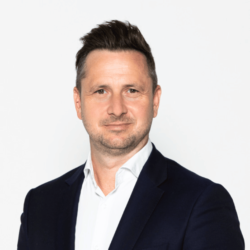 Mag. Michael Nendwich
Chairman professional branch sporting goods trade
"The last few years have "given" the one sales peaks and the other enormous sales slumps. We have strongly felt what it means when tourism in Austria "takes a break". Now it means catching up - both lost sales and in the trends of our time.
Personal contact with customers and our advisory expertise are the great strengths of sporting goods retail. We need to communicate this much more strongly - also via digital channels. We offer unique services and great products, have great experience potential and an attractive industry. In addition, the digitization of sports, sporting goods, and communication is advancing ever faster along with our customers. We have to adapt to this.
To ensure that we are as well equipped as possible for all these tasks, we have worked with the creative industries to produce these guidelines. It is intended to provide impetus, highlight opportunities, explain them in a comprehensible way and thus make it possible to implement what is currently urgently needed.
All the best and good luck!"
Our creative experts
In this guide, a valuable collection of suggestions and concrete tips has been created with and for your industry. The insights and results come from our industry transformation processes. We asked the following experts who have accompanied these processes to give us their most important transformation tips:
Storytelling and positioning
Sabrina Oswald
Digital communication
Benjamin Pazdernik
Product development and design
Heinrich Lentz
Experience design and customer interaction
Open Innovation
Katrin Roseneder
© winnovation consulting GmbH
Impressions from the transformation workshop
How do you make the "creative economy effect" tangible? We have captured the tips, possible potentials, the atmosphere and the exchange in the transformation workshop in this video. One thing becomes clear: creative + economy = effect!
Have fun looking inside.
PGlmcmFtZSB0aXRsZT0iVHJhbnNmb3JtYXRpb25zd29ya3Nob3AgZsO8ciBkZW4gU3BvcnRhcnRpa2VsaGFuZGVsIiB3aWR0aD0iMTIwMCIgaGVpZ2h0PSI2NzUiIHNyYz0iaHR0cHM6Ly93d3cueW91dHViZS1ub2Nvb2tpZS5jb20vZW1iZWQvX1ZLMWpSQmlIUE0/ZmVhdHVyZT1vZW1iZWQmIzAzODtyZWw9MCIgZnJhbWVib3JkZXI9IjAiIGFsbG93PSJhY2NlbGVyb21ldGVyOyBhdXRvcGxheTsgY2xpcGJvYXJkLXdyaXRlOyBlbmNyeXB0ZWQtbWVkaWE7IGd5cm9zY29wZTsgcGljdHVyZS1pbi1waWN0dXJlIiBhbGxvd2Z1bGxzY3JlZW4+PC9pZnJhbWU+