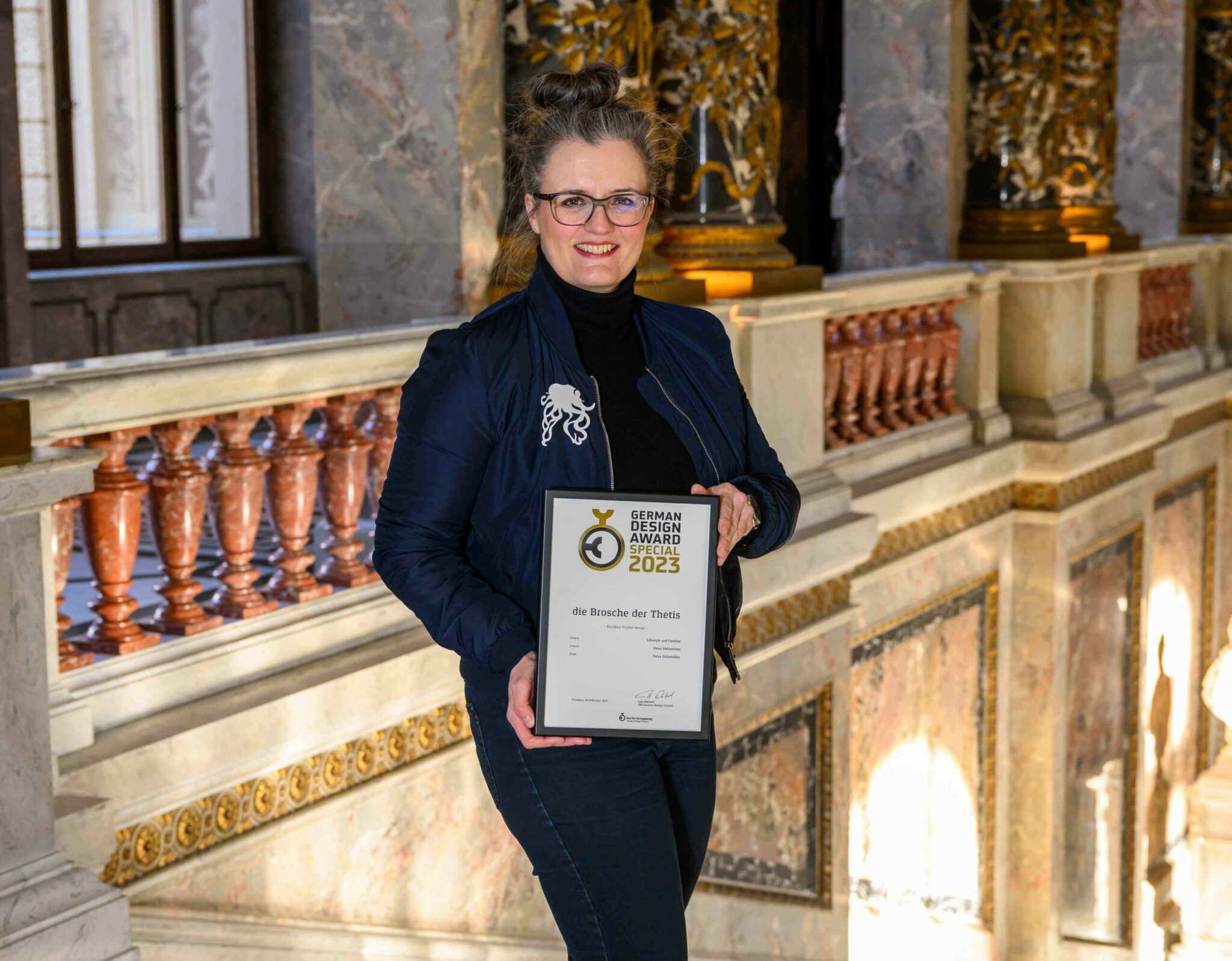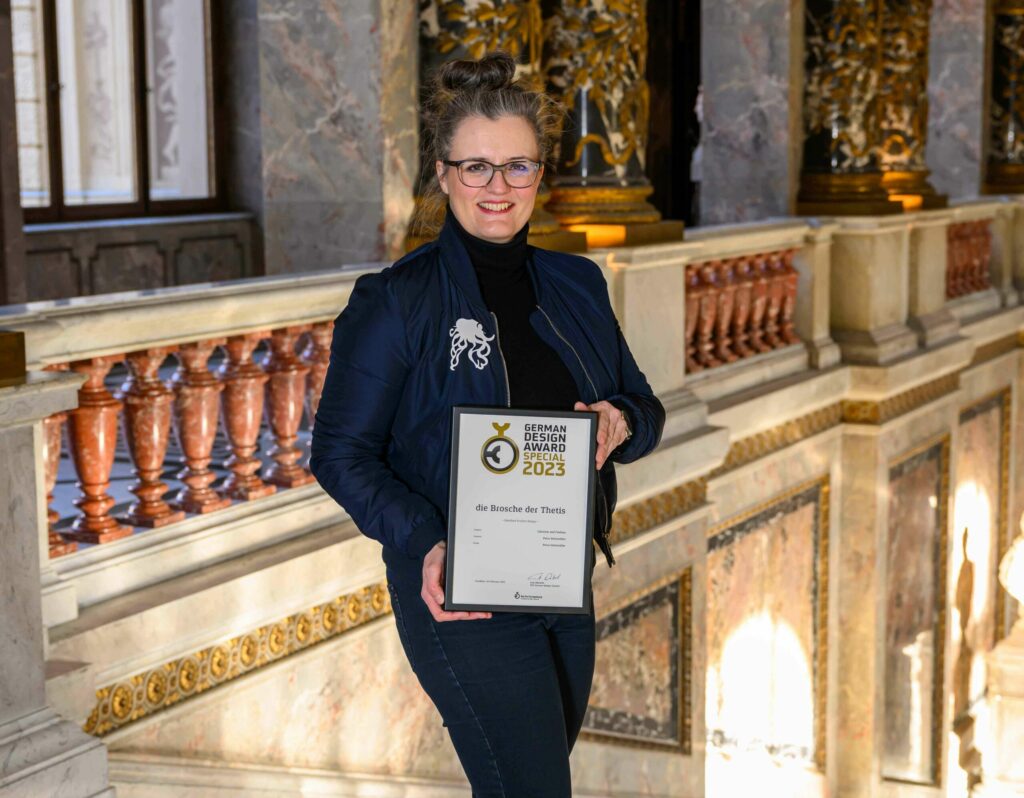 Petra Stelzmüller - German Design Award winner and architect of everyday life
Petra Stelzmüller wins with her "Brooch of Thetis" in the category: Excellent Product Design / Lifestyle and Fashion at the German Design Awards.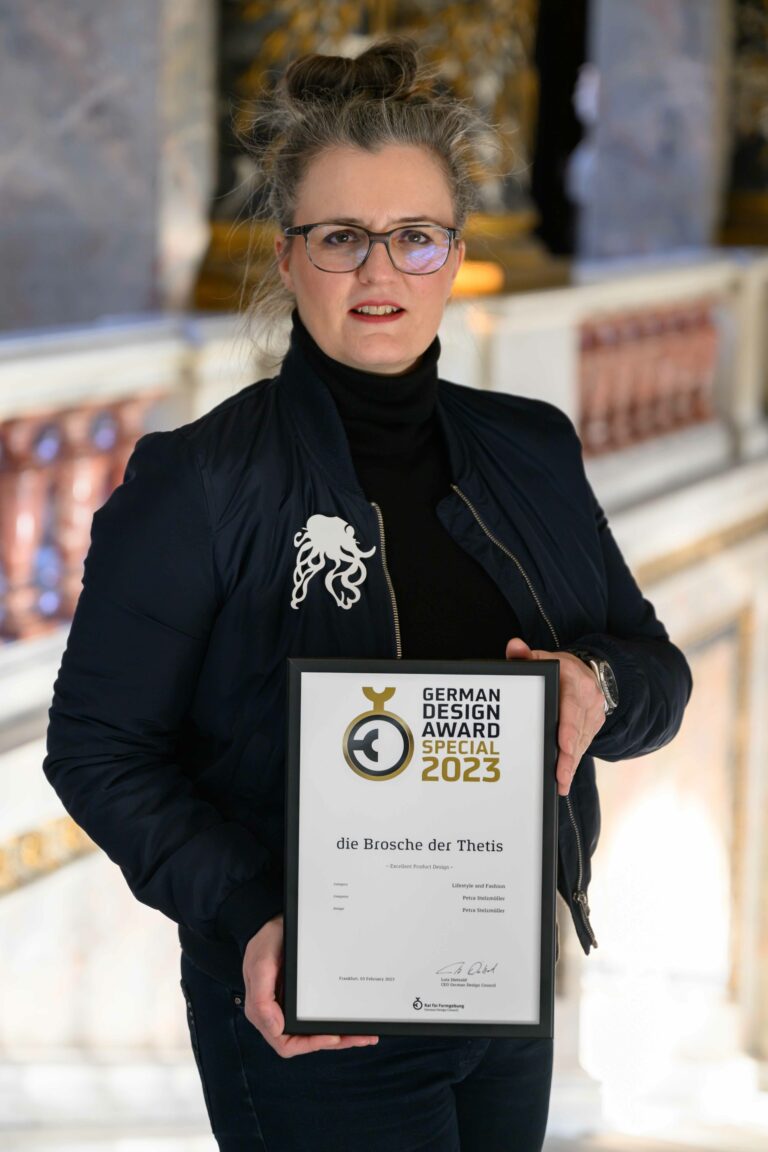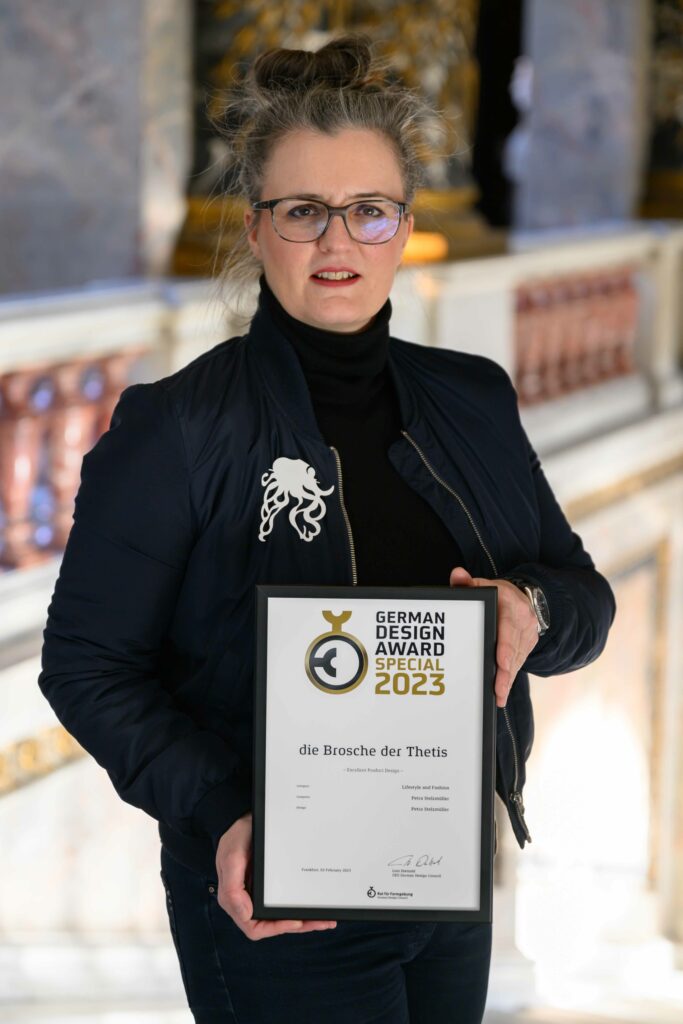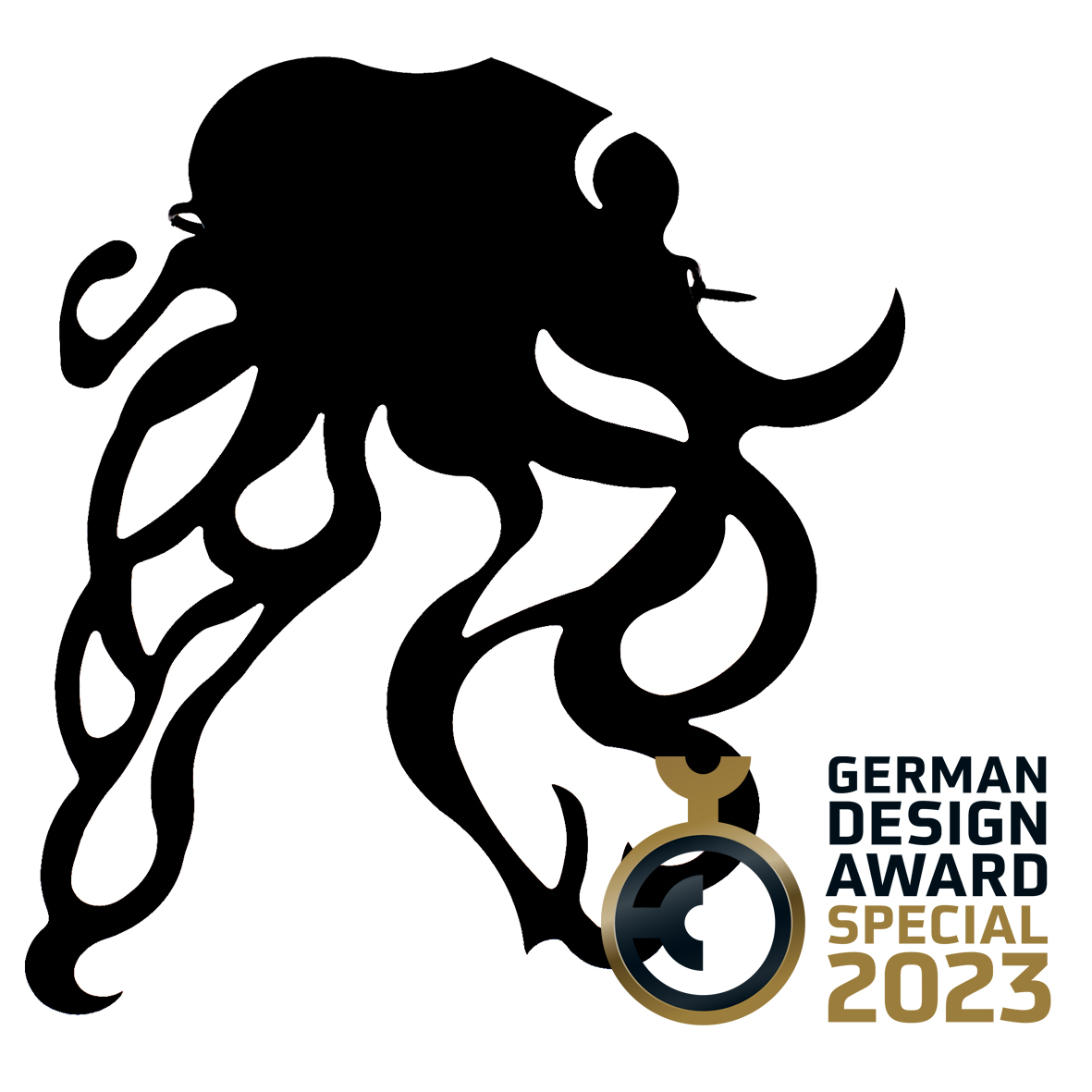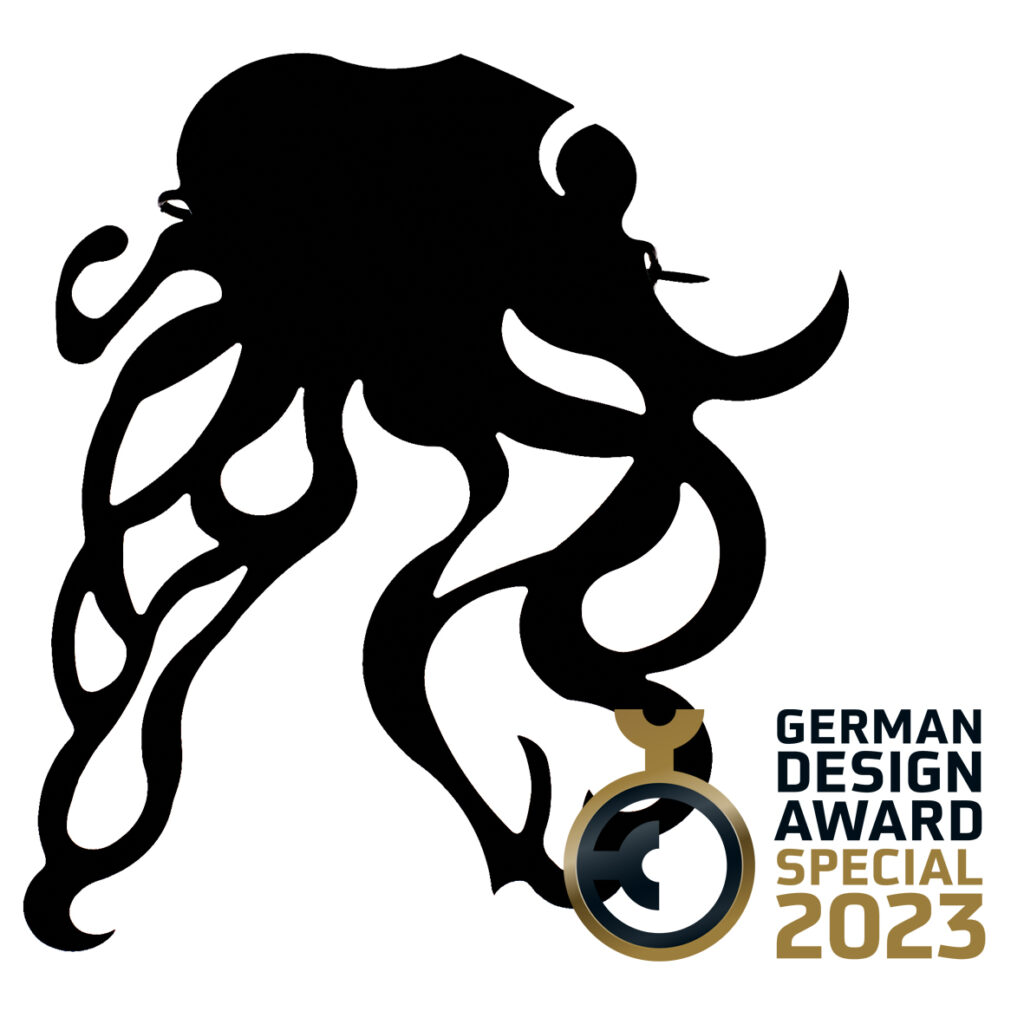 Photo brooch: © Erich Reismann
Behind every object we see, every kitchen utensil, every piece of jewelry, but also every room in which we move, there are people and stories. Petra Stelzmüller is one of these people, who breathes a colorful, new soul into everyday objects.
Born in Upper Austria, the designer and architect has been fascinated by everyday things from an early age, especially when she creates something new from the ordinary and thus writes new stories. She focuses on things we take for granted, things that are so common to us in everyday life that we might overlook them at first glance.
Petra is by no means bound to a particular material. She works with plastic, paper and fabric: her works show that nothing can be too colorful, too funny or too silly for her. Her goal is to optimize and beautify the quality of living and life in the city. Because one thing is certain for Petra Stelzmüller: she wants to experience the world wonderfully and colorfully.
The Upper Austrian wins Special Mention
The German Design Award is the premium prize of the German Design Council. With its worldwide spectrum and international appeal, it is one of the most prestigious awards in the design landscape across all industries. Every year, extraordinary submissions in product design, communication design and architecture are honored.
One of these awarded submissions is Petra's "Brooch of Thetis", a cooperation project with the Kunsthistorisches Museum Vienna. Petra won the "Special Mention" award for the Brooch of Thetis in the category: Excellent Product Design / Lifestyle and Fashion at the German Design Awards.
The brooch of Thetis
Ornamental details from the cavalry armor of Emperor Charles V inspired Petra Stelzmüller to create the Brooch of Thetis. In addition to order symbolism and Greek mythology, the pin also makes a statement for women. The nymph Thetis as a shape-shifter - she can transform into fire and an octopus - reflects the diversity of roles women take on in society. Stainless steel is a very modern material, and gives off a hint of the precious metal silver in its color and reflection. The contemporary use of new materials, produced with high-tech machines and also worked by hand, brings the jewelry into the 21st century, making it a sophisticated contrast to the plating art of the early modern era.
More information and works of the designer can be viewed in more detail here.