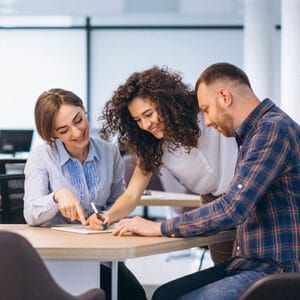 New SME support for intellectual property
From January 2021 at the European Intellectual Property Office
The following financial support is available from the new EUIPO SME Fund:
Service 1) Reimbursement of 75% of the costs for the use of an IP pre-diagnosis (IP Scan)
Service 2) Reimbursement of 50% of the basic fee for a national as well as EU-wide trademark and/or design application
The new grant programme is open to all companies in the EU that meet the official SME definition and offers financial support up to a maximum amount of € 1,500 per company . The IP Scan is to be understood as equivalent to the discover.IP programme of the Austrian Patent Office - which is by far the more attractive offer in comparison (free of charge, more comprehensive advisory service beyond registered IP rights).
The first window for applications will begin on January 11, 2021, with a total of five windows scheduled for 2021:
11 January until 31 January 2021
1 March until 31 March 2021
1 May until 31 May 2021
1 July to 31 July 2021
1 September to 30 September 2021
The steps that an SME has to take for reimbursement are:
Get free advice from our hotline: +43 1 53424
Application on the EUIPO website(https://euipo.europa.eu/ohimportal/de/online-services/sme-fund) via the online form (eForm1) and submission of other required documents. If the processing is successful, the SME receives a funding commitment signed by the EUIPO. This document must also be presented at a later date for reimbursement. Rejected applicants will be informed about the reasons for the negative decision.
Next, a trademark and/or design and/or IP scan must be filed and paid for within 30 days of receiving the grant award.
The invoice is submitted by means of a payment request (eForm2) via the link included in the grant award (by 31 December 2021 at the latest). Payment will be made within 1 month, subject to approval of the documents submitted.
Beyond the SME Fund, EUIPO offers a comprehensive series of services to help SMEs protect their intellectual property through Ideas Powered for Business. These include a free advice programme and effective dispute resolution mechanisms for smaller businesses, as well as - from January 2021 - a simplified trade mark and design application procedure for SMEs (EasyFiling).