Mobility hub in the garage
When sustainable design determines corporate strategy, long-term parking spaces can become innovative mobility hubs. This is what happened with the brand development of "Best in Mobility".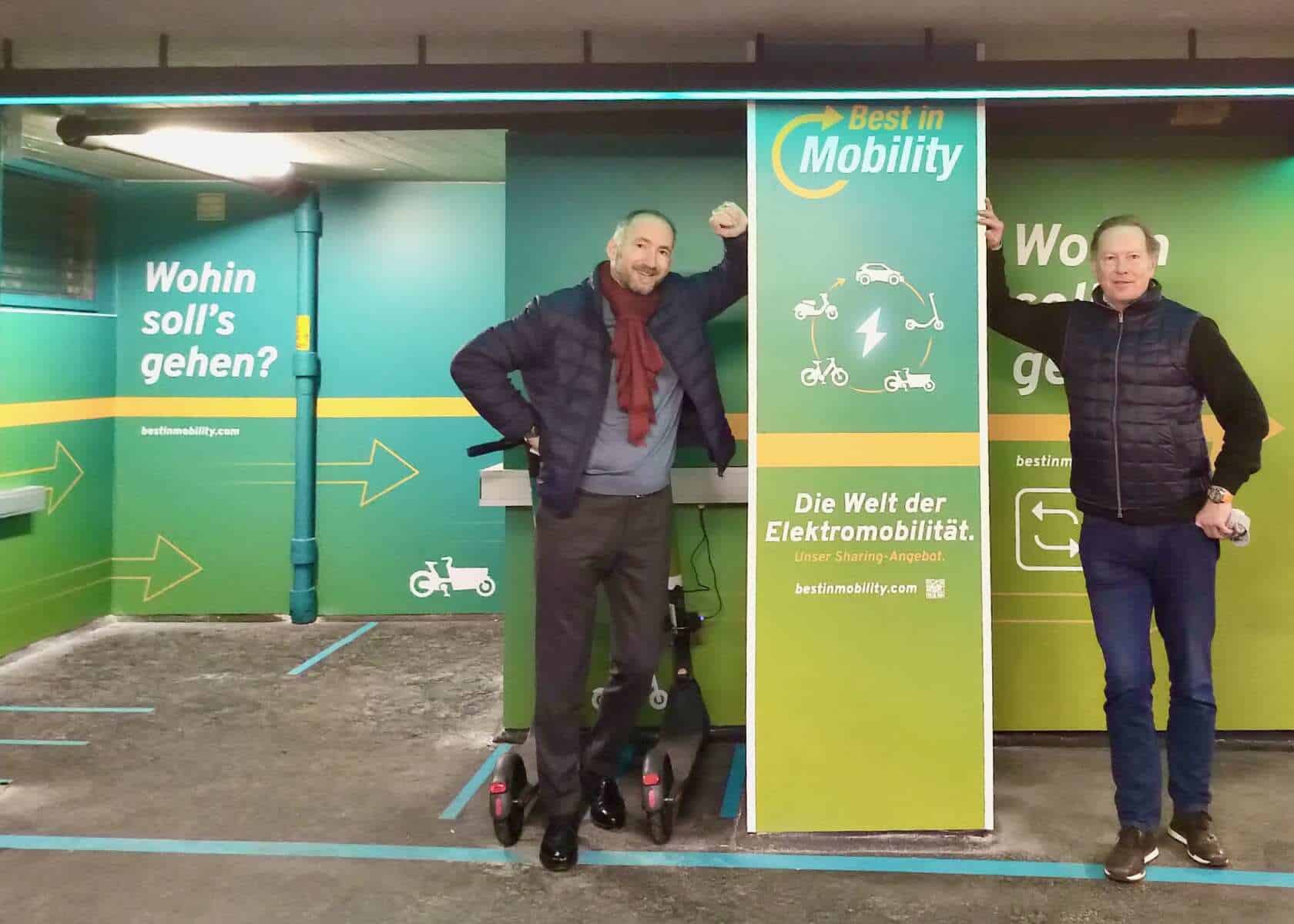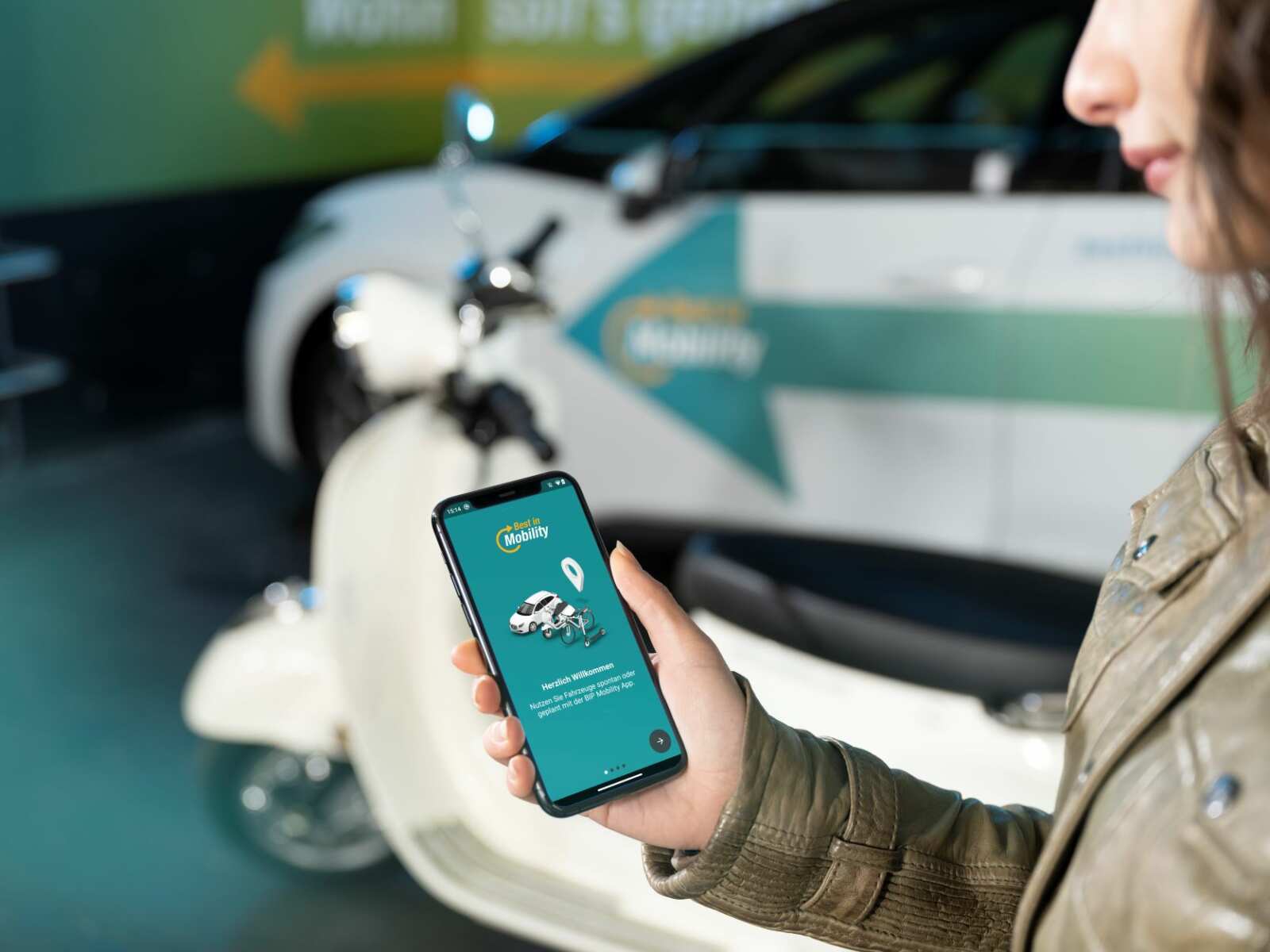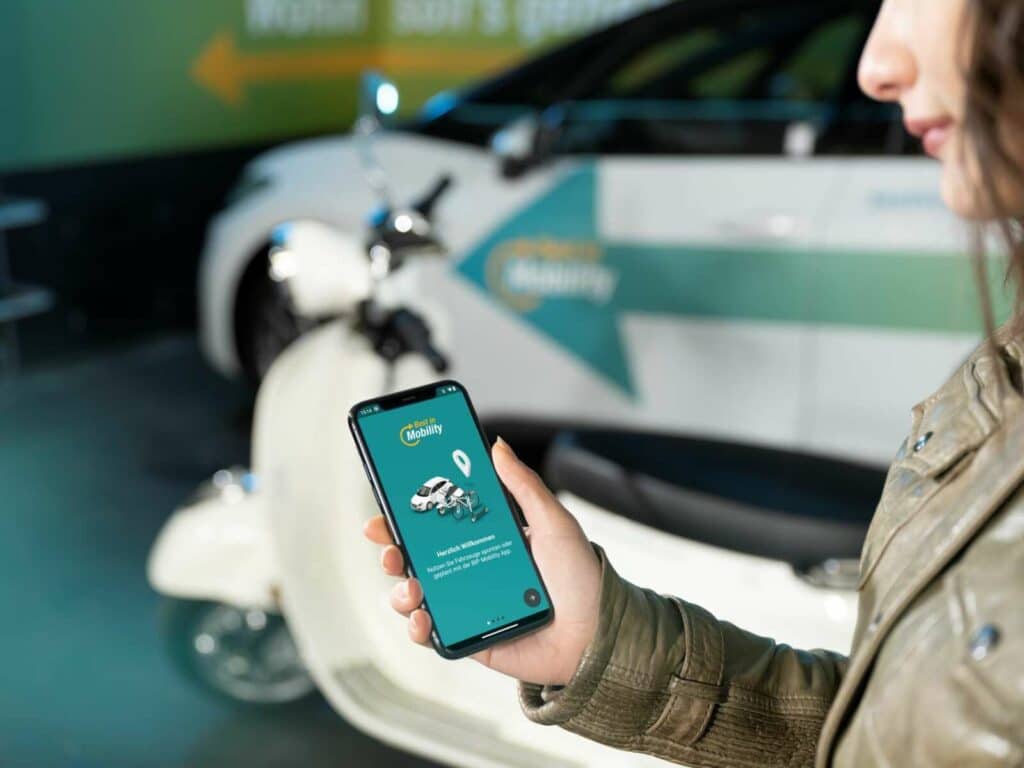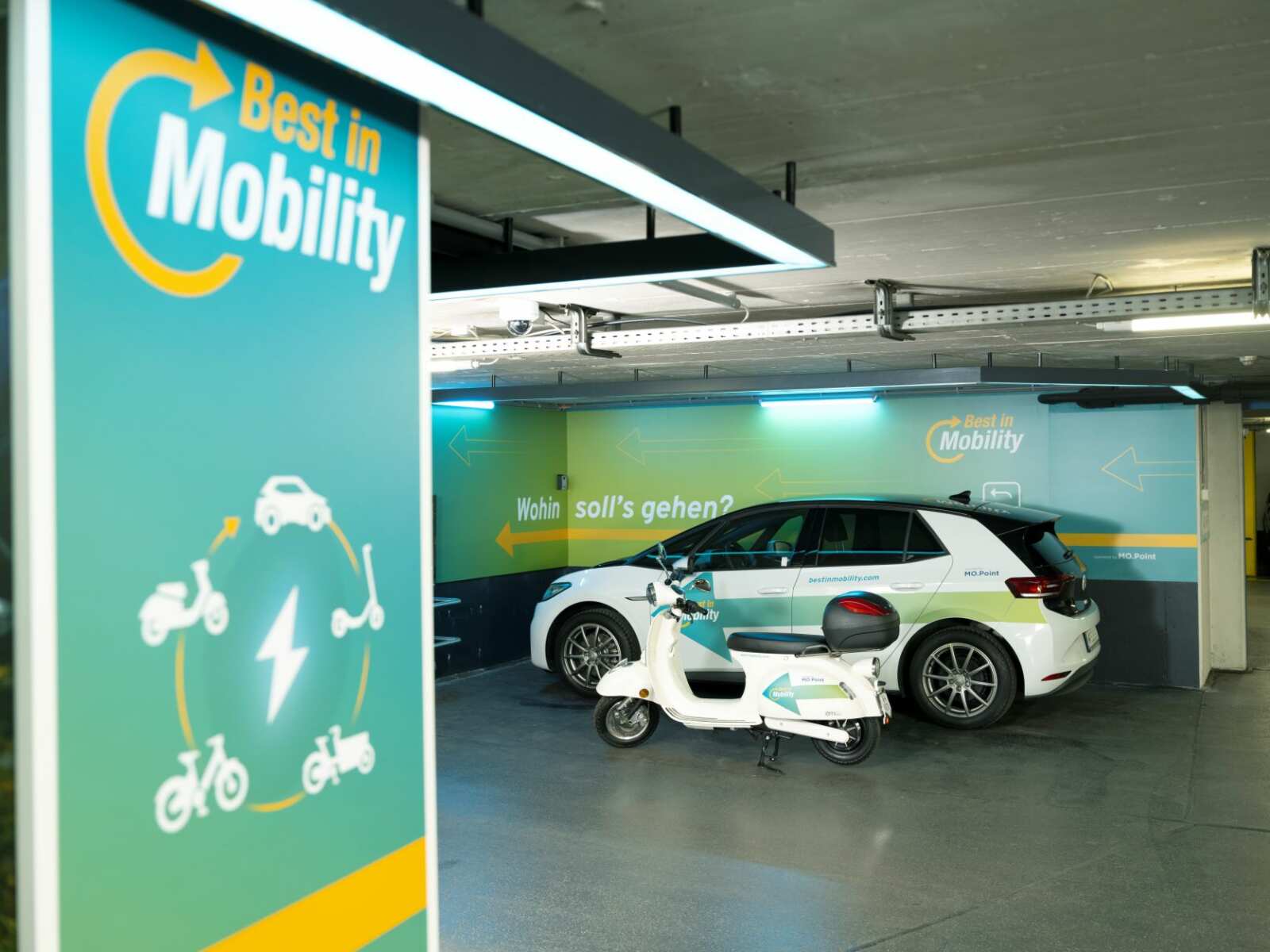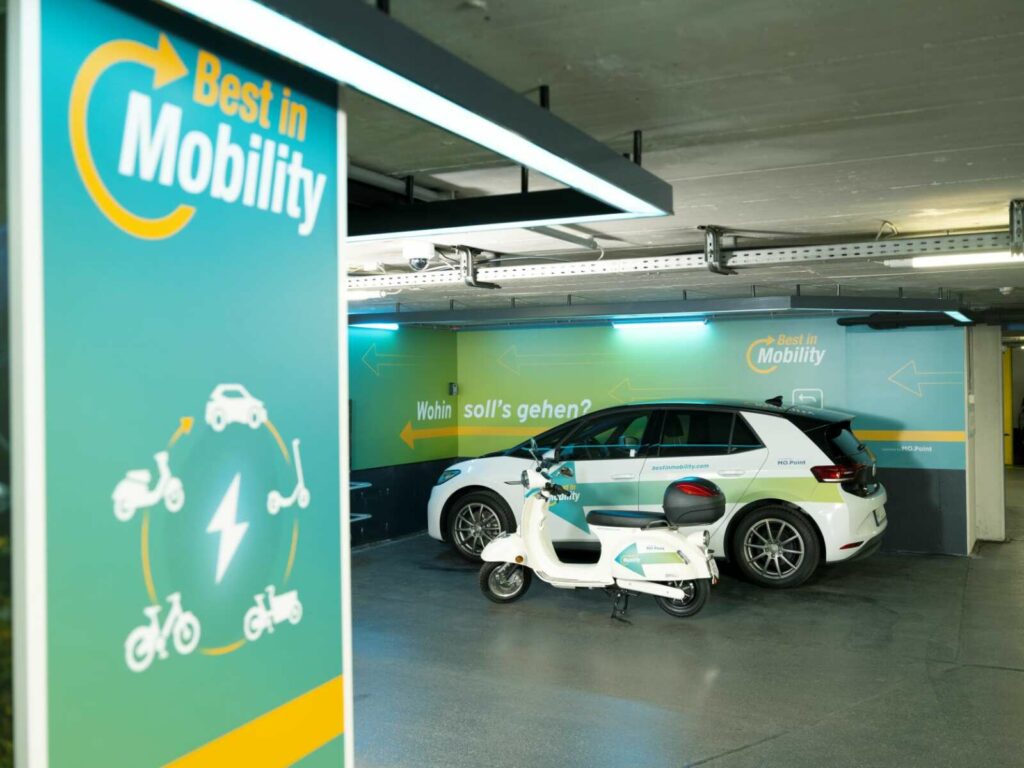 The days when garages served merely as parking spaces could soon be over if the "Best in Mobility" project, which Spirit Design developed for Best in Parking AG at the brand and UX design level, sets a precedent. Best in Parking and the design team around CEO Georg Wagner, which has long been involved with sustainable mobility and energy, focused on regional services: The E-Hub right next door, which facilitates the switch to environmentally friendly means of transport.
How the model of "charging" and "sharing" works in concrete terms can be experienced in four inner-city garages in the federal capital since spring 2022. E-sharing hubs for two- and four-wheeled vehicles, which can be rented by the hour or day, are now located there. Including e-charging columns powered by green electricity. The hubs in Vienna's second, third and fifth districts are aimed at people who do without their own vehicle in the city but still want to make occasional use of e-mopeds, e-scooters, e-load bikes, e-bikes and e-cars. Via app, it is now possible to cover the so-called last mile, i.e. the route between the bus stop and the front door, in an environmentally friendly and comfortable way.
The big picture
To make the switch to sustainable mobility easier, however, it was necessary to make many other touchpoints user-friendly in addition to the app, such as the website, the branding of the vehicles and the garage, and the guidance system. A complex task, as became apparent due to the special space and lighting situation in the garages. "To make it work, we developed our own lighting system, among other things, and worked with repeaters to ensure cell phone reception," recalls Georg Wagner. Development and implementation involved not only the know-how of his own company, but also the expertise of MO.Point, one of several startups that Spirit Design co-founded in 2016.
UX design was therefore central. However, according to Wagner, the user-centric perspective alone is not enough to develop solutions whose sustainability stands up to the ESG criteria. These environmental criteria set by the EU assess the impact of individual measures on the environment (Environmental), social issues (Social) and responsible corporate management (Governance). Georg Wagner therefore draws the radius wider and first looks at the respective overall system at the beginning of the strategy and design process. "Only when we have the strategy do we go about developing the design that works for all areas," says the managing director of the agency, which focuses on innovation and branding, describing his approach. "We've evolved the design thinking process into the system design thinking process. And our clients appreciate the approach that incorporates sustainability into strategy development from the beginning."