The brand new guide for vacation hotels is here!
Get the guide to transformation for vacation hotels and benefit as an entrepreneur from the expertise and advice of professionals from the creative industries on how to make your business fit for the future.
In the guide for vacation hotels, you will find tips and the major trends in the industry on topics such as positioning and storytelling, service and offer design, employee loyalty, digital communication and social media.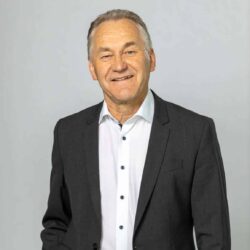 KommR Johann Spreitzhofer
Chairman of the Hotel Association of the WKÖ
"Tourism is and will remain an essential pillar for Austria's economy and is one of the industries that creates the greatest added value in the regions. Our industry, like many others, is undergoing structural change. Corona, energy crisis, inflation and the increased demand for labor are the major challenges of this time. However, Austrian lodging establishments have impressively demonstrated, not only during the drastic Corona years, that they are constantly evolving and creating new concepts to make the guest experience the best it can be.
A range of measures is needed to provide the best possible support for businesses in the vacation hotel industry in the face of the challenges posed by the rising demand for labor. At the transformation workshop for vacation hotels, targeted and direct approaches to solutions were developed by the industry for the industry.
Our creative experts
In this guide, a valuable collection of suggestions and concrete tips has been created with and for your industry. The insights and results come from our industry transformation processes. We asked the following experts who have accompanied these processes to give us their most important transformation tips:
Storytelling and positioning
Sabrina Oswald
Marion Gammel (née Korherr)
Employer Branding & Social Recruiting
Christoph Radon
Digital Communication & Social Media
© Crosseye Marketing Ltd.
Service and product design
Digital Tools & Communication
Benjamin Pazdernik
Digital strategy & processes
Michael Mrazek
Impressions from the transformation workshop
How do you make the "creative economy effect" tangible? We have captured the tips, possible potentials, the atmosphere and the exchange in the transformation workshop in this video. One thing becomes clear: creative + economy = effect!
Have fun looking inside.
PGlmcmFtZSB0aXRsZT0iVHJhbnNmb3JtYXRpb25zd29ya3Nob3AgZsO8ciBGZXJpZW5ob3RlbHMiIHdpZHRoPSIxMjAwIiBoZWlnaHQ9IjY3NSIgc3JjPSJodHRwczovL3d3dy55b3V0dWJlLW5vY29va2llLmNvbS9lbWJlZC84WWc0LWYyMVNPUT9mZWF0dXJlPW9lbWJlZCYjMDM4O3JlbD0wIiBmcmFtZWJvcmRlcj0iMCIgYWxsb3c9ImFjY2VsZXJvbWV0ZXI7IGF1dG9wbGF5OyBjbGlwYm9hcmQtd3JpdGU7IGVuY3J5cHRlZC1tZWRpYTsgZ3lyb3Njb3BlOyBwaWN0dXJlLWluLXBpY3R1cmUiIGFsbG93ZnVsbHNjcmVlbj48L2lmcmFtZT4=