Kitchen Stories - Zgodbe iz kuhinje
Thomas Raggam, Anna Tropper and Georg Pock have written kitchen history: Reportages about cooks living on the Styrian and Slovenian banks of the Mur and their favourite recipes.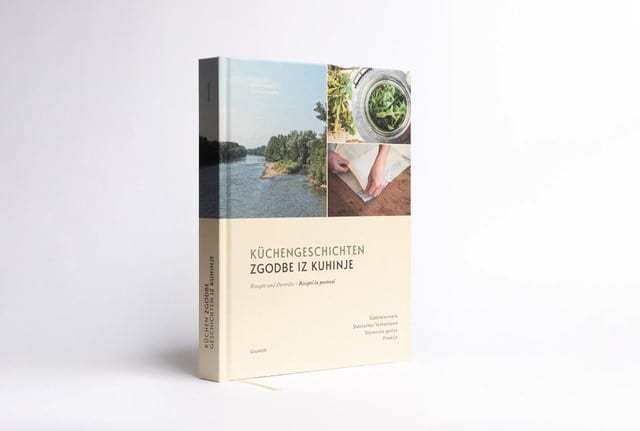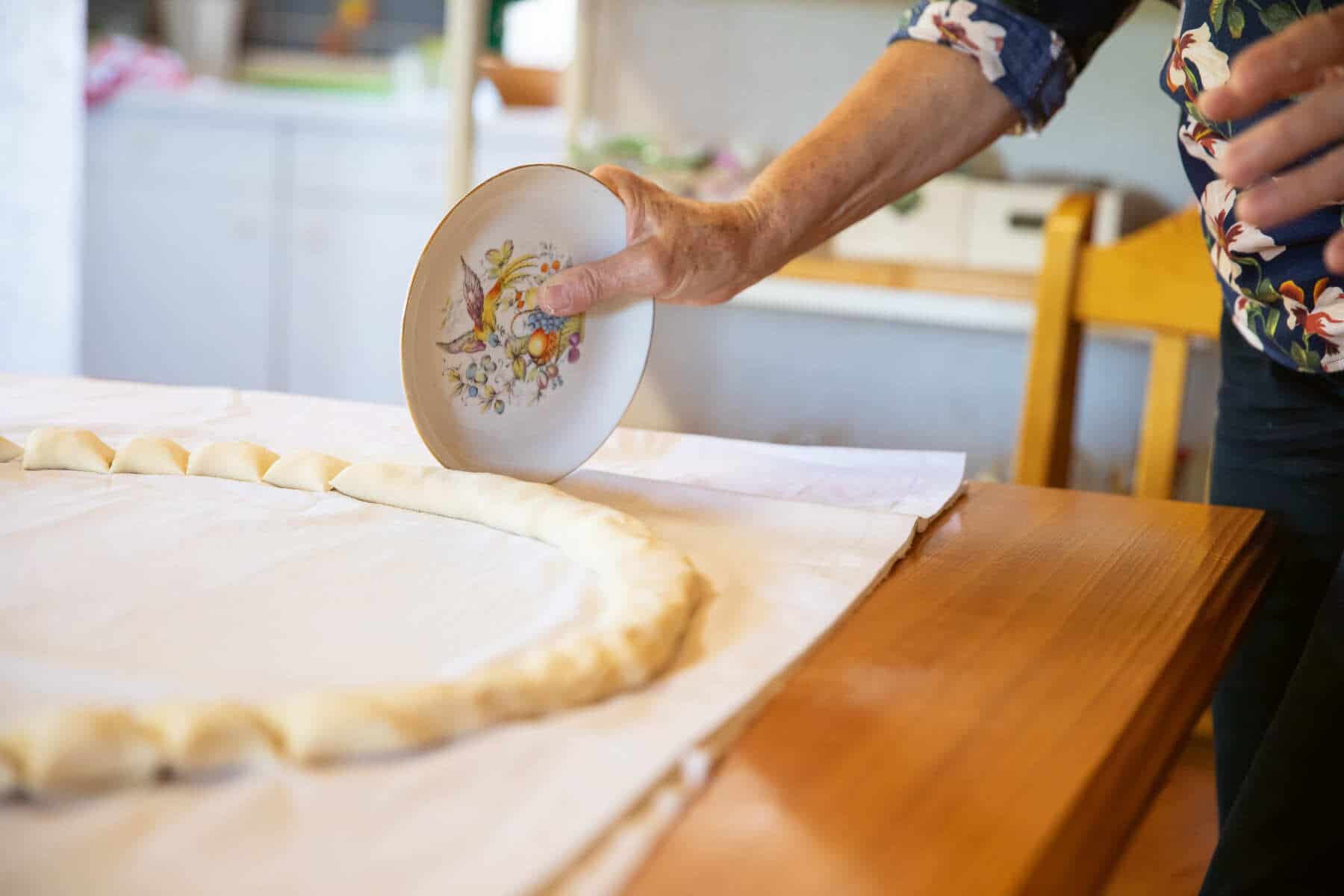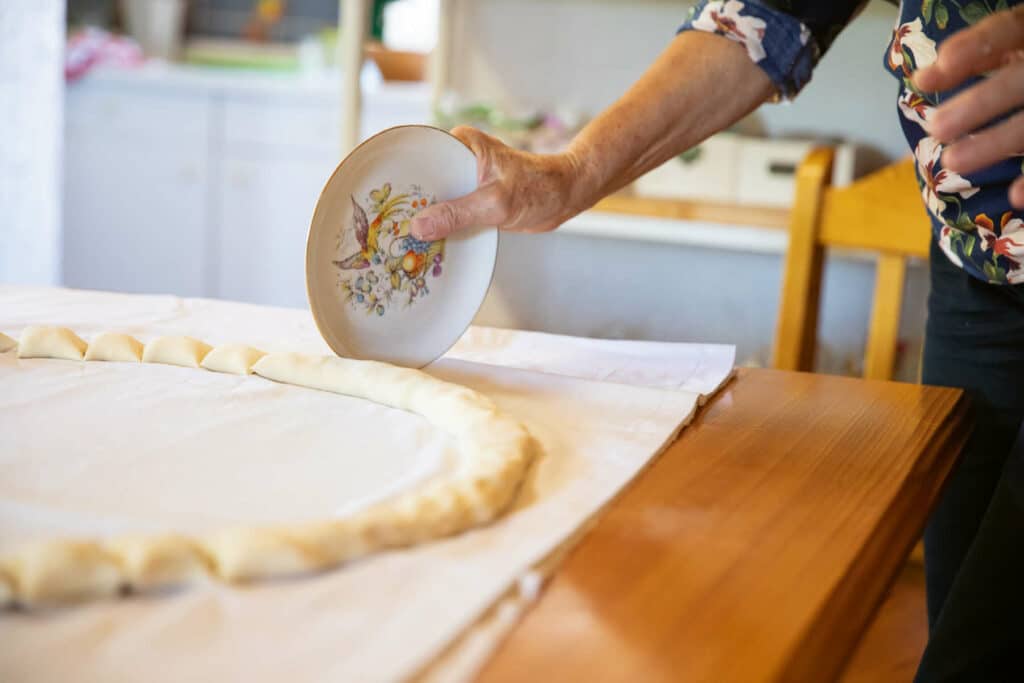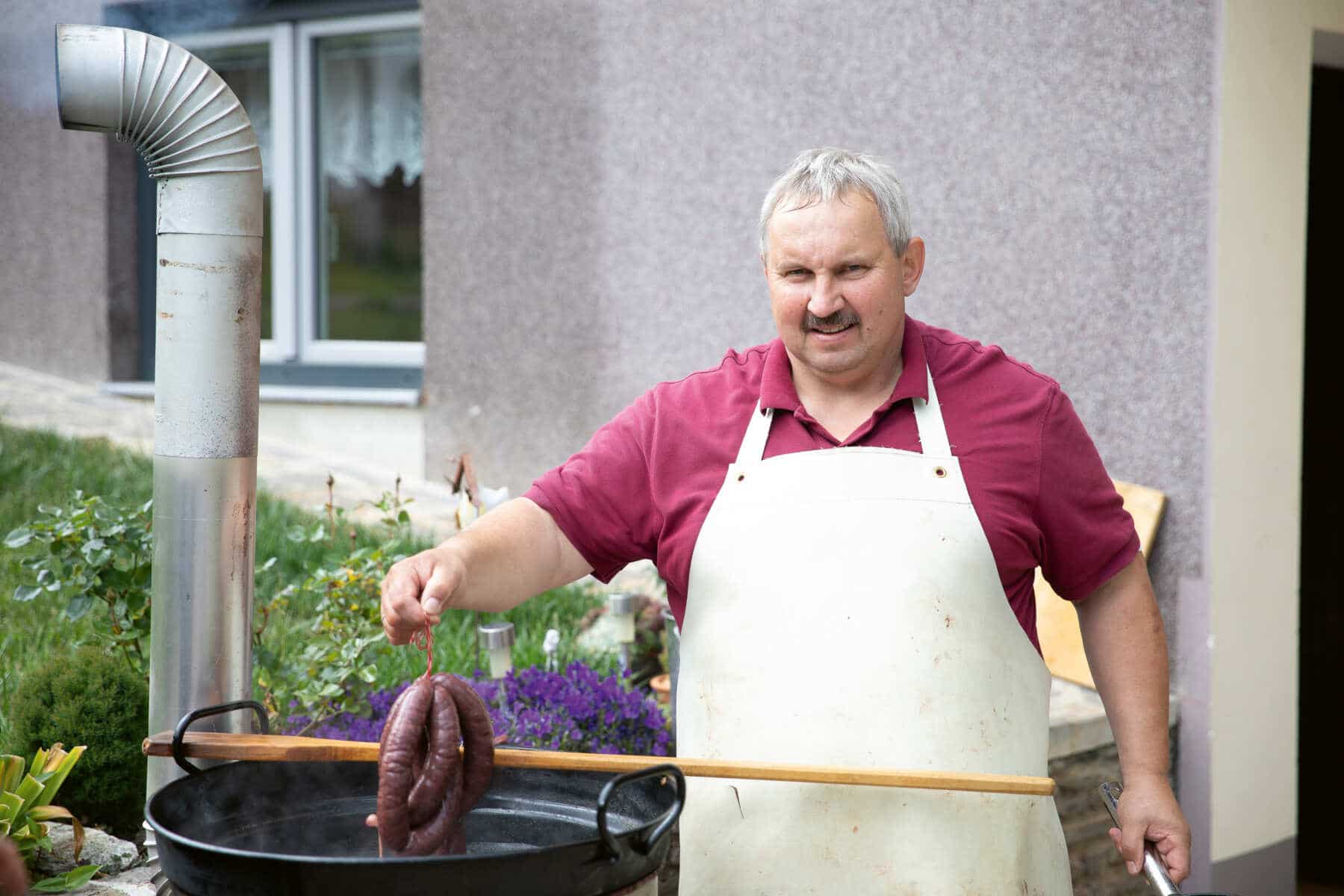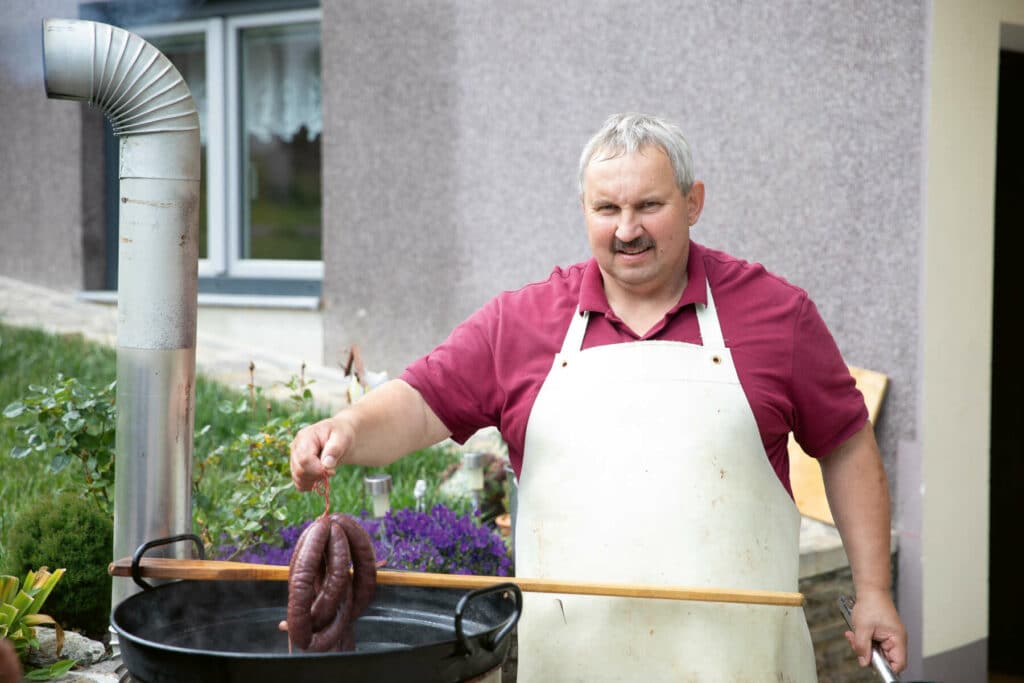 Photos ©schubiduquartet.com
"The gibanica!" Anna Tropper doesn't think twice when asked for her favourite recipe. That the sweet dream of thin layers of dough, curd and cream would be included in the "Kitchen Stories/Zgodbe iz kuhinje" was certain from the start. The same goes for the Štruklji, sweet or savoury filled dough rolls that are a regular feature on the Štajerska table. If you need a digestif afterwards, take note of the recipe for the herbal bitters. "3 litres of schnapps, 1 kg of sugar and a lot of patience," Thomas Raggam tells us. "You need 40 herbs that grow from spring to autumn.
The social worker and the photographer had already started collecting recipes from their southern Styrian homeland before they came into contact with Georg Pock, brewer, farmer, networker and chairman of the cross-border cultural association GlaMUR - Genuss am Fluss - Užitek ob reki. The conversations at the kitchen table resulted in an EU project to make the culinary bond and the common treasures of the region visible in a book.
Dishes with history
The structures, recipes and stories were also selected together. "We have included historically relevant recipes, simple ones, but also very elaborate ones like Breinwürste and Kübelfleisch. But for the people who make them, they are part of life," says Raggam.
Three tourism regions, translators, the team of Ragham's Graz multimedia agency THE SCHUBIDU QUARTET and about a hundred people from the Styrian-Slovenian border region were involved in the implementation. These encounters with private individuals, restaurateurs and producers have remained fond memories for the authors: "We were received with a lot of openness and rediscovered the region that is so close.
The results of their culinary journeys can now be read on 320 pages: with comprehensible cooking instructions in German and Slovenian, stories about the country and its people and pictures that authentically reflect the atmosphere between the cooker and the kitchen table.
www.glamur-kuechengeschichten.at