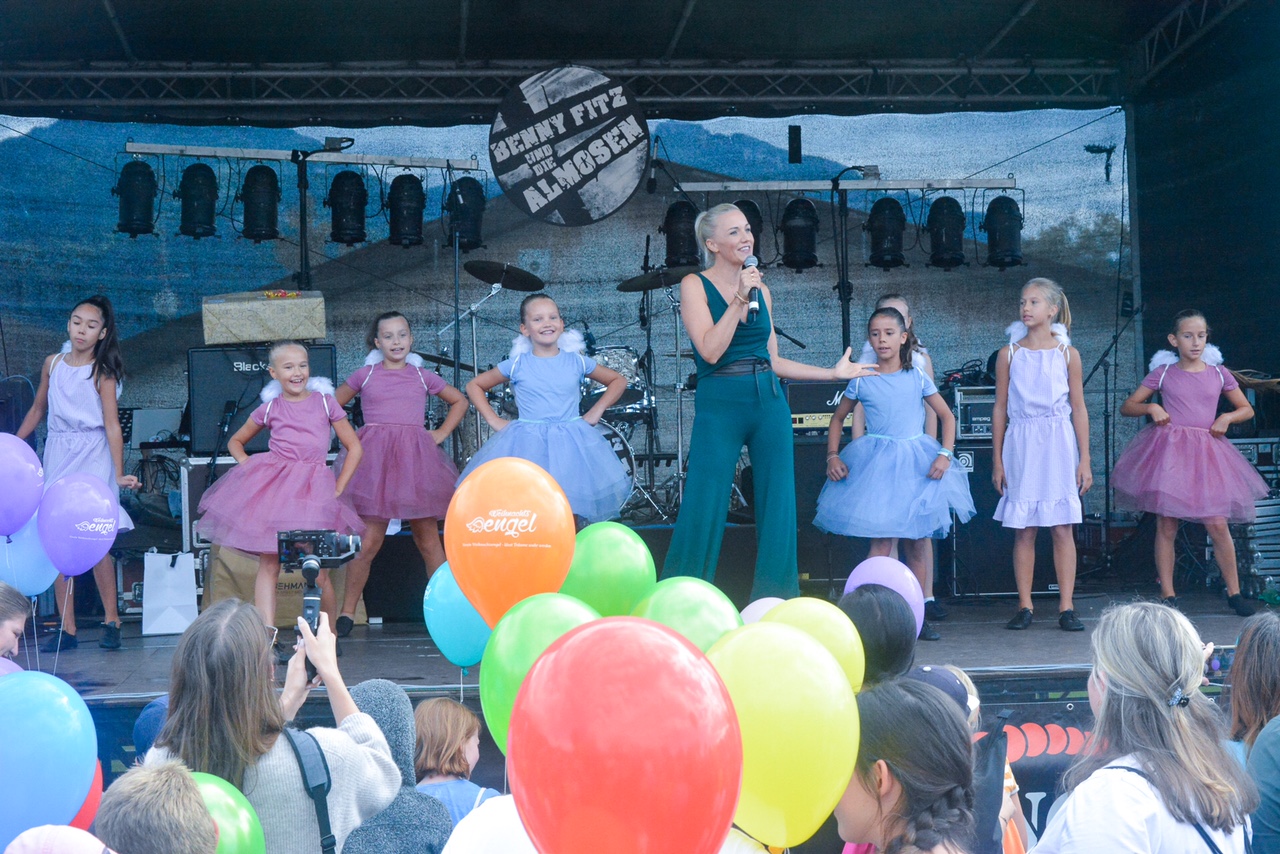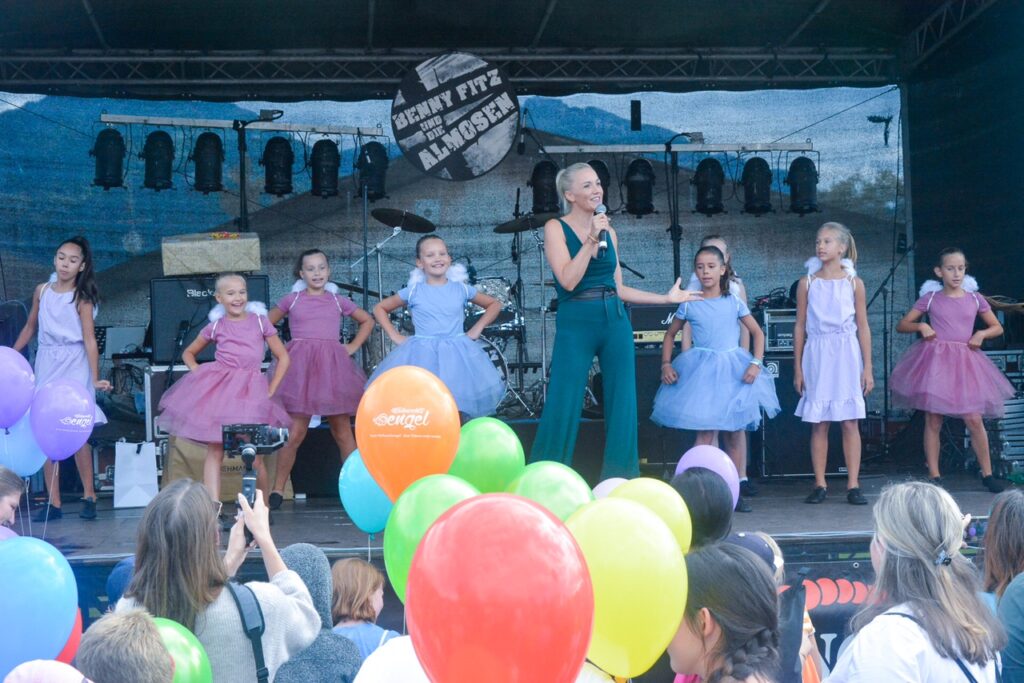 Photos: © Bernadette von Sontagh
From teddy bear to theater stage
How our Creative of the Month, Ingrid Hofer, makes kids' ears catch and children's eyes smile.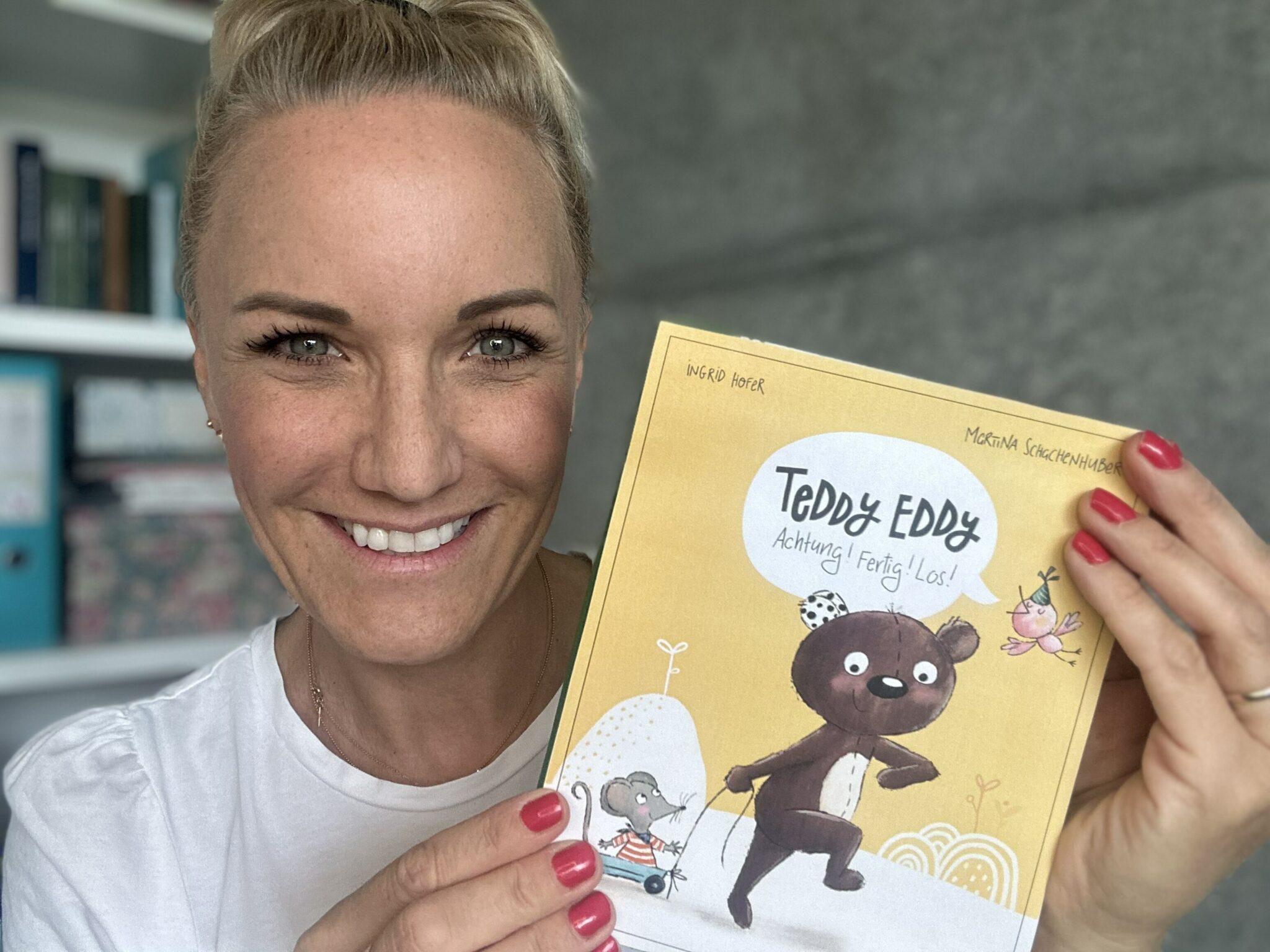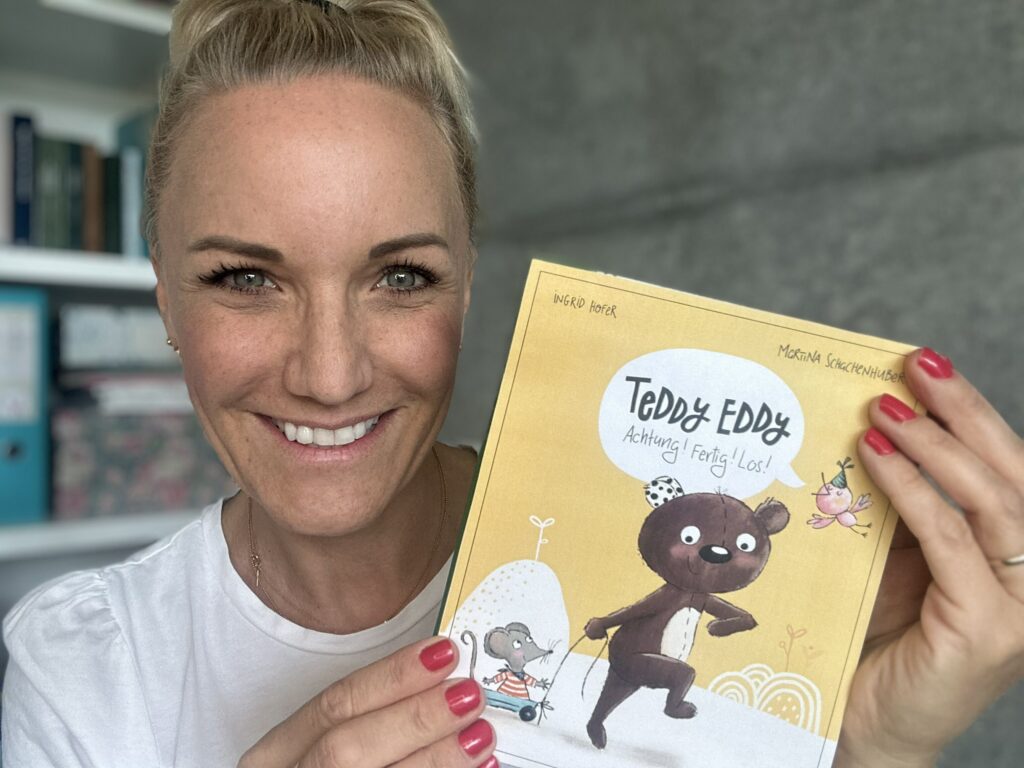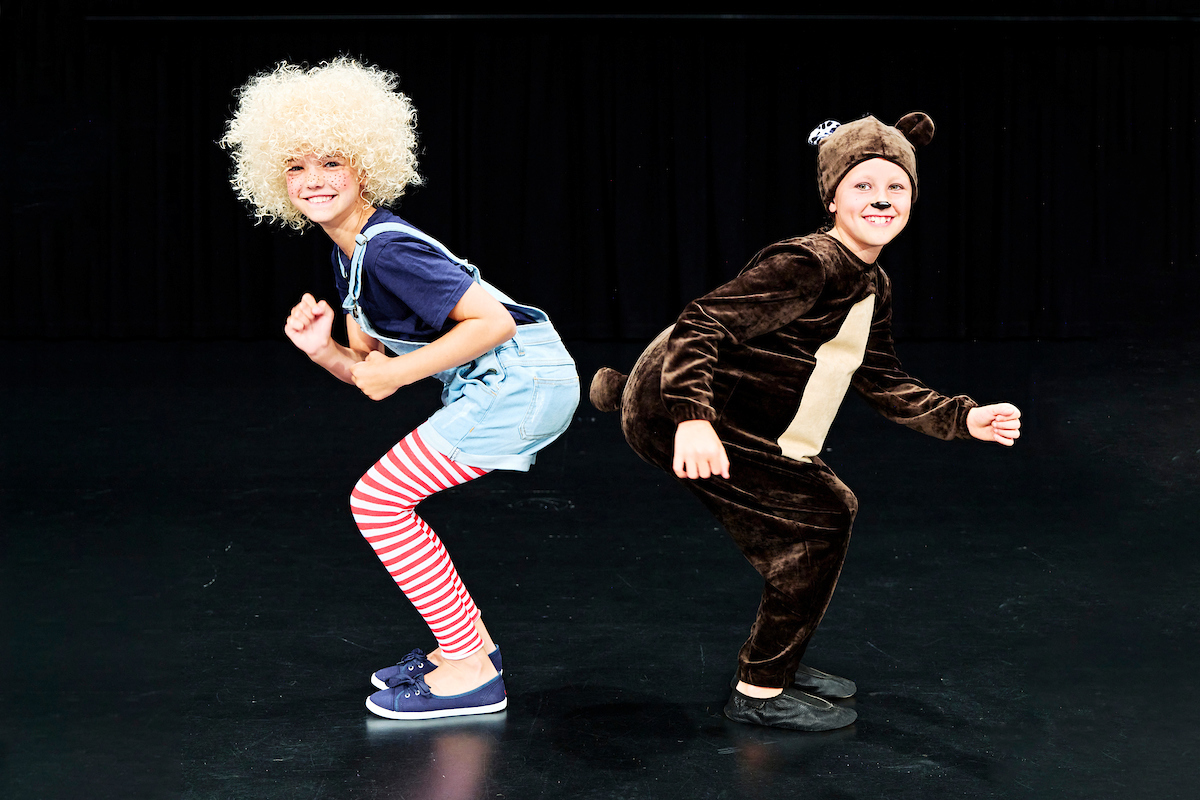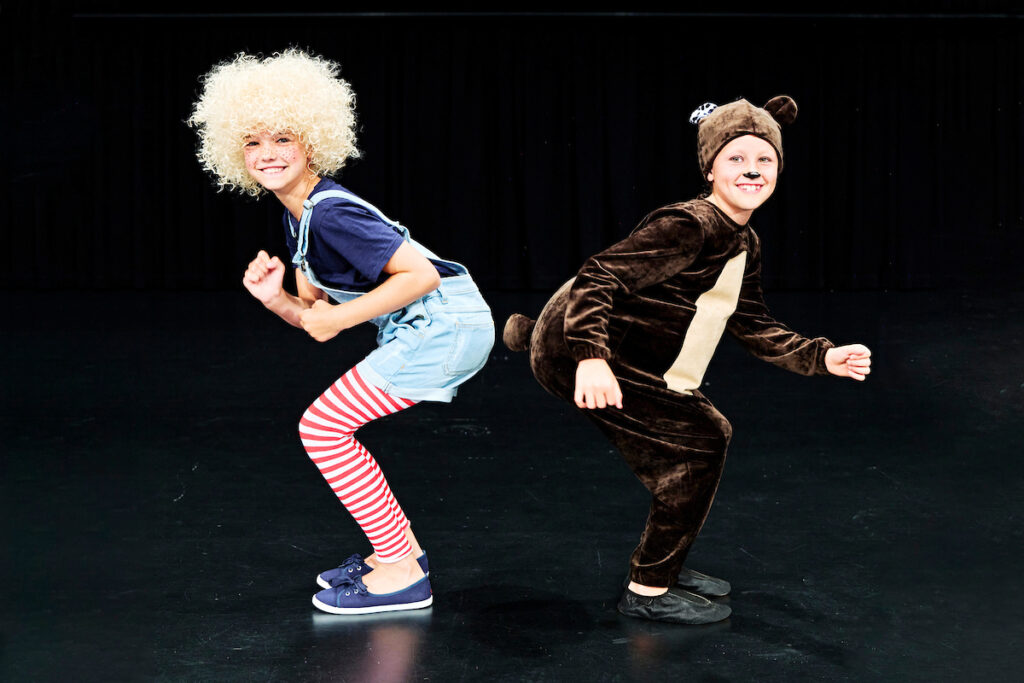 Photos: © Miro Kuzmanovic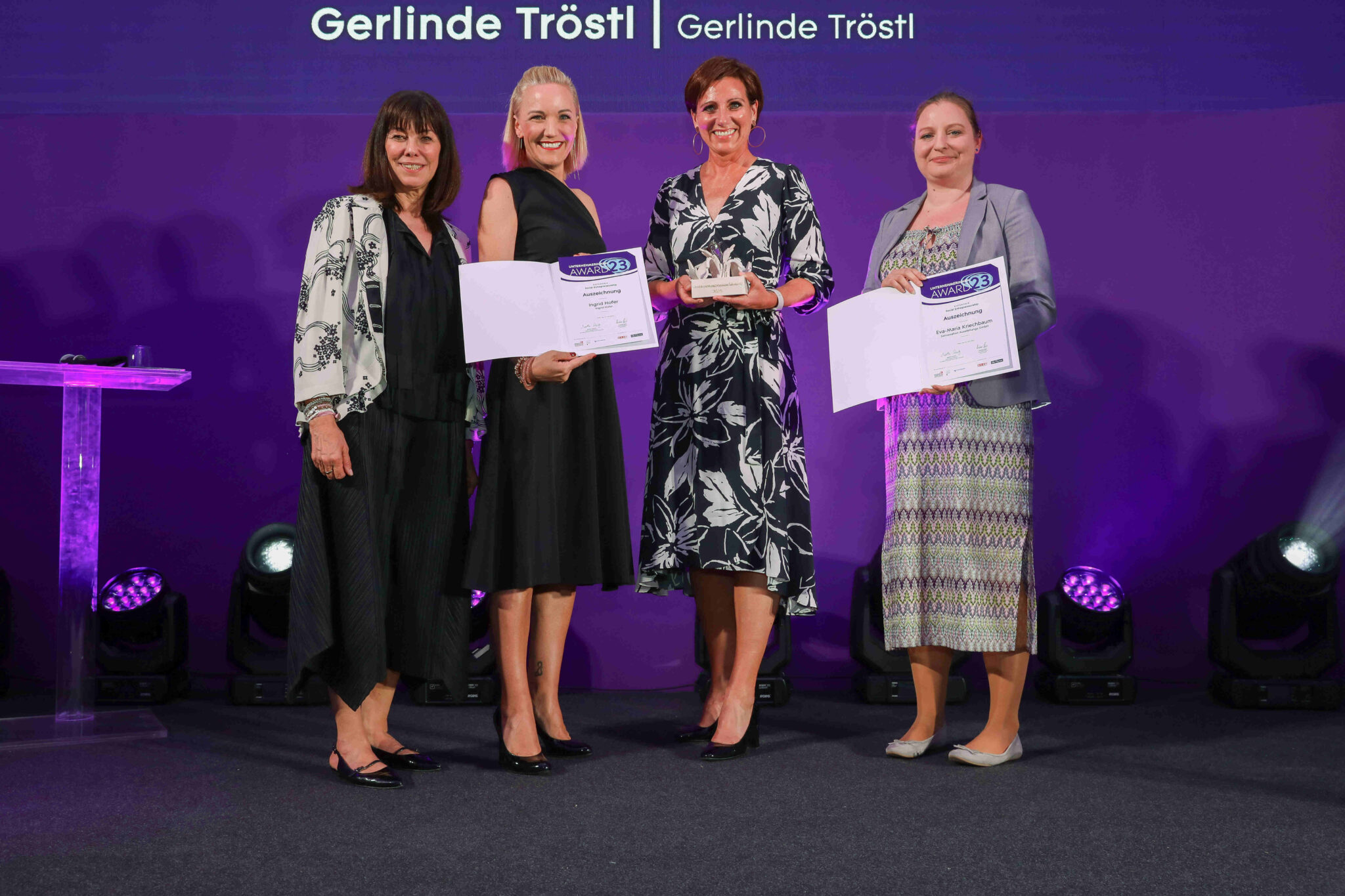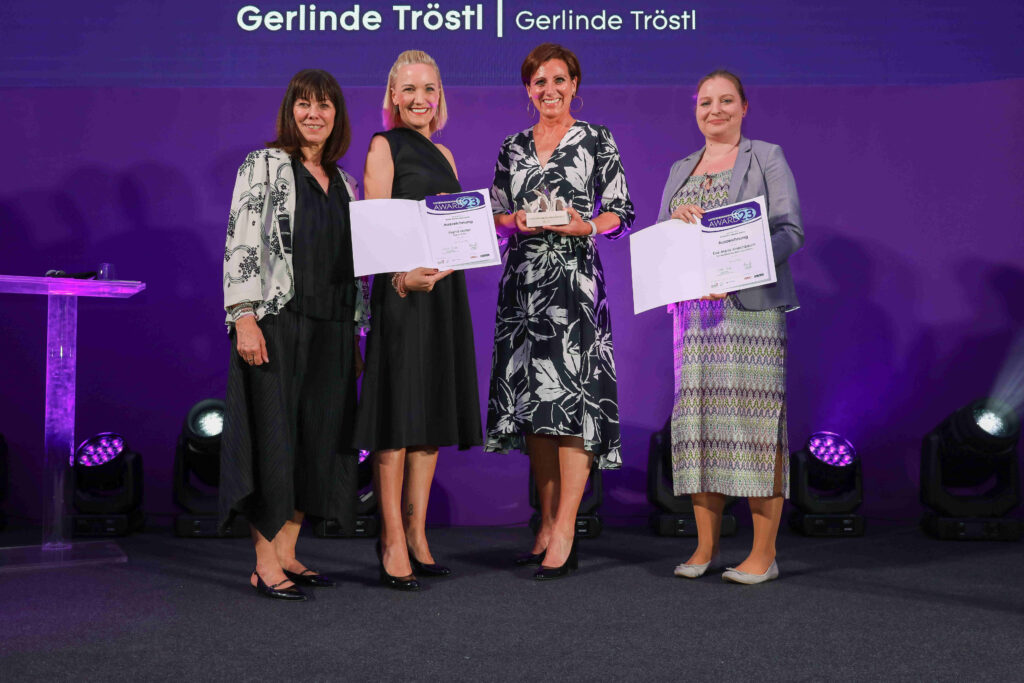 Photos: © Günther Peroutka
Many people dream of being able to pursue their passion as a profession. But what do you do if you have a lot of them and are spoiled for choice? It's simple: just combine everything and have fun doing it. A perfect example of this is provided by our Creative of the Month, , Ingrid Hofer. The singer, songwriter, children's book author and mother, is an extraordinary woman with a mission: she wants to make children sing and dance, and at the same time give them a lot of joie de vivre. With stories and songs that invite you to smile and dream, she manages to inspire both small and large listeners. Her faithful companion, the teddy bear Teddy Eddy, is not to be missed. She owes her success not only to her musical talent, but also to her passion for making others laugh and giving joy.
Ingrid Hofer - The path to a successful career
Creativity is in Ingrid's blood. Ingrid Hofer grew up in a musical family and discovered her passion for theater and singing at an early age. 8 years ago she had the idea to make something special out of her self-written bedtime stories and songs for her children. After receiving only rejections from publishers with her manuscript, she didn't give up and in 2016 released her first children's song album "Teddy Eddy - Achtung! Ready! Go!" self-published. The positive response was overwhelming and in 2018 the second album "Teddy Eddy - Superheld!" followed.
Joy of life for EVERY child!
Ingrid Hofer's children's songs and dances are specially designed for children aged 3-6. With simple choreographic elements, she awakens the joy of specific movements and thus guarantees a holistic experience for body, mind and soul. But Ingrid Hofer wouldn't be who she is if she didn't also raise her voice for the little ones. With her participatory readings and concerts, Ingrid Hofer inspires her young audience. She tells short stories about Teddy Eddy and his cheeky friend Kim and sings and dances to the songs from her albums. The performances are tailor-made for children aged 3-7 and last about 45 minutes.
It is a fact that Ingrid Hofer firmly believes and numerous studies prove: music is good for body, mind and soul! For children in particular, it helps to promote a zest for life and has an impressive effect on their development. Music trains speech and hearing, improves motor skills and a sense of rhythm. It even supports logical thinking, emotionality and communication skills.
Ingrid Hofer's commitment to inclusion is particularly noteworthy. In March 2020, she fulfilled a heartfelt project with the Teddy Eddy dance DVD with sign language. The dance DVD contains all 17 dance videos for the album of the same name and offers versions with sign language as well as without. This project is intended to bring together children of different origins and languages in kindergartens and overcome language barriers.
The numbers speak for themselves
The Teddy Eddy book series and the CDs inspired by it were well received by both kids and parents, as confirmed by the 58 million YouTube channel views on the one hand and the numerous awards on the other. These include, for example, the Entrepreneur AWARD, which she received in 2023 in the category "Social Entrepreneurship", or the Hubert von Goisern Culture Award from 2022, which she received for her dance DVD with sign language.
Future projects
But this is just the beginning of the entrepreneur's glorious career. After Ingrid's publishing change to G&G Verlag, Austria's largest children's book publisher, four more of her read-aloud books have been published, which she designed with a new illustrator, as well as her first cardboard picture book for 3-5 year-olds. Now a next "heart project", as she calls it, is coming her way: in the fall of 2023, Ingrid will bring her own musical "Mein Freund Teddy Eddy - Das Musical" to the stage for the first time. On October 14, the musical will celebrate its premiere in the Reichshofsaal Lustenau and four more performances, two of which are guest performances in other communities, are already planned. Tickets are already available!
Passion and profession in one - that's how it works!
Ingrid Hofer is inspired above all by her own children, who are aged 11, 9 and 7. Through her daily encounters and experiences she always finds new themes and ideas for her music and moves other people with her incomparable way of telling stories.
Ingrid is proof that passion is the key to success. "If something makes you shine and it makes you happy, you just have to do it," she says during her presentation at PechaKucha Night. She knows that through her music, she is doing a great job of giving children and adults a piece of joy in life. But she finds the positive feedback for her hard work especially touching. Joy can make circles - whether through books, music or dance is beside the point. In her world, there are no boundaries - anyone who wants to listen and join in is welcome.