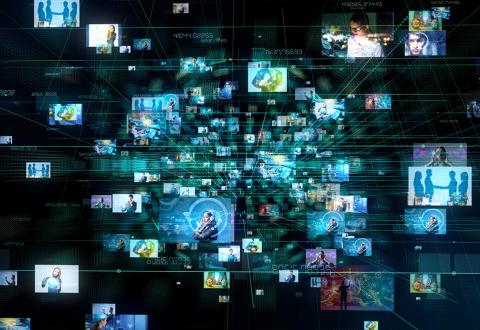 NEW: Digital guide to facilitate access to EU funding for creatives
Since July, an interactive mapping tool has summarised and made available EU funding opportunities across all EU funding programmes for self-employed persons and associations from the press, publishing, radio and audiovisual services.  
Photo: ©metamorworks - iStock Getty Images Plus
Funding opportunities for the creative industries now exist in almost all EU funding programmes. However, keeping track of them and identifying where concrete opportunities arise is a major challenge for the individual actors in the European CCI. While these sectors are largely made up of SMEs, start-ups and some larger companies, (non-profit) associations form an equally important part of the media ecosystem and are taken into account when selecting which funding to include. The online tool is the first practical guide for actors from the different sectors of the value chain on where to find EU support for their activities and needs. It covers funding streams beyond the sectoral Creative Europe programme, such as Horizon Europe, InvestEU and others.
The beta version of the online research tool has been available since July 2021. Now, in September, the final tool is to be published.