That was the Creative Transformation Summit
Our creatives inspired 150 entrepreneurs. Impulses were given where questions are currently being asked. Inspiration was given where there are smart ideas. Drive was created where changes are needed.
PGlmcmFtZSB0aXRsZT0iQk0gTWFyZ2FyZXRlIFNjaHJhbWLDtmNrIiB3aWR0aD0iMTIwMCIgaGVpZ2h0PSI2NzUiIHNyYz0iaHR0cHM6Ly93d3cueW91dHViZS1ub2Nvb2tpZS5jb20vZW1iZWQvaTdJb25CQnZUQ2c/ZmVhdHVyZT1vZW1iZWQiIGZyYW1lYm9yZGVyPSIwIiBhbGxvdz0iYWNjZWxlcm9tZXRlcjsgYXV0b3BsYXk7IGNsaXBib2FyZC13cml0ZTsgZW5jcnlwdGVkLW1lZGlhOyBneXJvc2NvcGU7IHBpY3R1cmUtaW4tcGljdHVyZSIgYWxsb3dmdWxsc2NyZWVuPjwvaWZyYW1lPg==
Video message from BM Margarete Schramböck
PGlmcmFtZSB0aXRsZT0iV0vDliBWUCBDYXJtZW4gR29ieSIgd2lkdGg9IjEyMDAiIGhlaWdodD0iNjc1IiBzcmM9Imh0dHBzOi8vd3d3LnlvdXR1YmUtbm9jb29raWUuY29tL2VtYmVkL19kaGk5RWRZTGo0P2ZlYXR1cmU9b2VtYmVkIiBmcmFtZWJvcmRlcj0iMCIgYWxsb3c9ImFjY2VsZXJvbWV0ZXI7IGF1dG9wbGF5OyBjbGlwYm9hcmQtd3JpdGU7IGVuY3J5cHRlZC1tZWRpYTsgZ3lyb3Njb3BlOyBwaWN0dXJlLWluLXBpY3R1cmUiIGFsbG93ZnVsbHNjcmVlbj48L2lmcmFtZT4=
Video message from Ms Carmen Goby, Vice-President of the Austrian Federal Economic Chamber (WKÖ)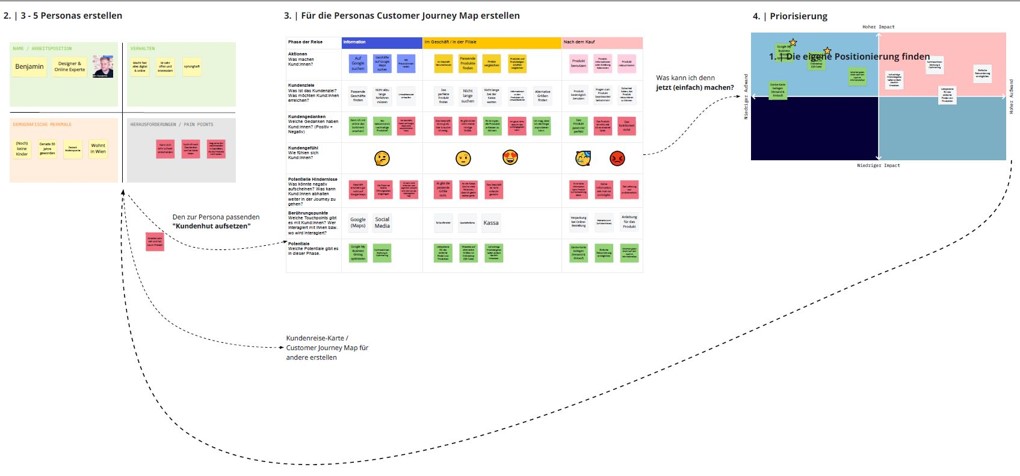 From service design to new business models, from storytelling to architecture - the wide range of topics at the Summit
Our first digital, interactive Creative Transformation Summit brought together what drives businesses forward: the skills of creatives with the creative power of business. Business model transformation, service design, offer design, data, digital and social media communication, positioning and storytelling, architecture and POS, experience and product design were just some of the topics of this online event. These topics have been on the minds of many companies since the beginning of the corona pandemic. At the turn of the year, the WKÖ together with KAT implemented the highly successful initiative "Transformation Workshops for Industries". 200 EPUs and SMEs were able to further develop their business model in close exchange with experts from various disciplines in the creative industries.
Co-creative and networking
The results and findings of 12 open innovation processes, in which creative people worked with entrepreneurs on new business models and services for sectors severely affected by Corona, were presented in a compact format over half a day. Entrepreneurs also had their say on what has changed for them and their companies as a result of the transformation process. And in special creative sessions, the entrepreneurs could once again get valuable impulses and tips from the creative professionals, exchange ideas on relevant topics and network within the industry.
Expertise from the creative industries
A profound panel from the creative industries was ready with their know-how at the Creative Transformation Summit: Cosima Serban (iab president and consultant for digitalisation processes), Florian Bösenkopf (Forbes 30-under-30 entrepreneur as well as influencer and social media specialist), Michael Katzlberger (artificial intelligence expert), Lukas Rössler (innovation and marketing expert and speaker), Martin Huber (architect and interior designer for real and virtual worlds), Sergiu Ardelean (augmented reality specialist), Harald Sattler (recognised data and CRM expert), Sabrina Oswald (Mrs. Storytelling in Austria and board member of the Austrian Marketing Society), Heinrich Lentz (product designer), Sofia Podreka (industrial designer) and Benjamin Pazdernik (UX specialist and start-up entrepreneur).