#CTS23 Creative Transformation Summit
November 30, 2023, 13:00-16:00, Online
Be part of THE online event for entrepreneurs who want to take their business to the next level with creative experts. Whether it's about positioning and employer branding, digital communication or innovations, service and offer design, sustainability marketing, product design and much more - at #CTS23 you'll get the know-how that will help you to do business successfully even in challenging times.
You ask yourself questions like: How can I cover my personnel requirements and retain existing employees? What can New Work look like in my company? Is artificial intelligence a threat or an opportunity for my company? How can I counteract rising energy costs?
At #CTS23, you can experience how impulses from creative people can bring you new perspectives and ideas. Get valuable tips on digital, social and ecological transformation!
Register now!
What is #CTS23 all about?
Creatives can inspire and surprise entrepreneurs precisely where action is currently needed. Because it's not always easy to keep up with the enormous speed of the digital world. Especially not if you as an entrepreneur want to offer a trusting and secure environment for your employees and sustainable action is becoming increasingly important.
A 3-hour package full of inspiration to transform your business!
At the Creative Transformation Summit, our creative experts share their insights and best practices. The impulses are intended to inspire you and show you concrete steps on how you can drive ecological, social and digital change in your company.
And: You can participate from anywhere!
The #CTS23 is a free online event.
Register now!
Creative experts bring maximum transformational knowledge push for your business in 3 hours!
Our 3-hour online event offers you creative impulses for solutions that pave the way for a successful "Triple Transition" (ecological, social, digital).
Master the demands of digitization for your business.

Use digital tools and platforms to optimize your business processes and increase your efficiency.

Create diversity and inclusion and an inclusive work environment in your company.

Create new products, services and work processes that are sustainable for society and the environment.
Our speakers and creative experts on 30.11.2023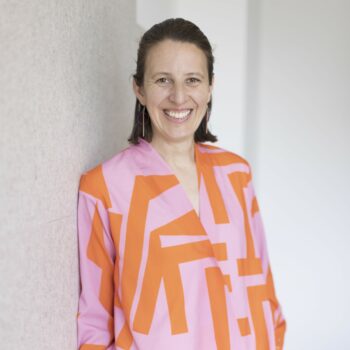 Mag. FH Stefanie Schöffmann, MA.
Advertising graphics and design expert
Stefanie Schöffmann is a versatile communications expert who communicates in various media and dimensions. Best advertising thrives on authentic concepts that arouse curiosity and are remembered. Communication at eye level that is analytical, open and critical is a MUST in her work environment for the Vorarlberg native. Stefanie also draws inspiration Stefanie also gets inspiration from her children, because they approach things with an open mind.
Andrea Lunzer is THE Zero Waste pioneer in Austria and in 2014 brought this concept to Austria with LUNZERS Maß-Greißlerei, she brought this concept to Austria. Already during her studies for renewable raw materials and sustainability at the University of University of Applied Sciences Wr. Neustadt, she worked in the organic trade. In Werner Lampert's consultancy, she was responsible for marketing, communication and the packaging of the Back to the Origin brand of Hofer KG. Currently she is working with Future Proof Studio for other companies. She develops future-proof concepts to promote sustainable food systems.
Andrea Lunzer
Zero Waste Pioneer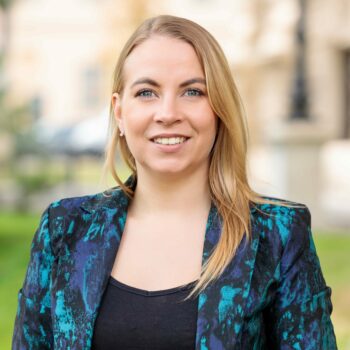 Sabine Walch is co-founder and CEO of danube.ai, an Austrian AI expert company with its own in-house developed AI engine. Known from Geizhals, whose solution enables all (also smaller) online companies to use DSGVO compliant personalization AI. 
Discover how innovative products, new services and technologies help you as an entrepreneur to act ecologically, socially and digitally. Get impulses for the "Triple Transition" in your company!
The #CTS23 is implemented by the Creative Industries Austria of the WKÖ within the framework of the Creative Industries Strategy for Austria of the BMAW.