"Covid-19 Restart mit den Creative Industries"
Key-Note von Gertraud Leimüller, stv. Vorsitzende der KAT
Ende Juni hat die Future Week des Zukunftsinsituts über 60 Top-Speaker – wie Giovanni di Lorenzo, Herausgeber DIE ZEIT, Formel-1-Weltmeister Nico Rosberg, Journalistin Corinna Mühlhausen oder Galerist Johann König – zum Austausch geladen. Unter dem Motto "Das konstruktive Chaos der Katastrophe" wurden relevante Fragen gestellt, um Zukunft als Möglichkeitsraum zu verstehen.
Gertraud Leimüller, stv. Vorsitzende der Kreativwirtschaf Austria (KAT), hat in ihrer Key-Note über die Bedeutung der Creative Industries für den Restart nach Corona berichtet, erklärt, welche Maßnahmen es braucht, damit Kreativschaffende ihre volle Kraft für die Gesamtwirtschaft entfalten können und über die Betroffenheit der einzelnen Branchen informiert. Moderiert wurde der Vortrag von Daniel Cronin.
HIER FINDEST DU DAS VIDEO DER KEY-NOTE
(Vortrag: 25 Minuten, Q&As im Anschluss: 15 Minuten).
PGlmcmFtZSB0aXRsZT0iVmlkZW8gR2VydHJhdWRMZWltdWVsbGVyICBDb3ZpZCAxOSBSZXN0YXJ0IG1pdCBkZW4gQ3JlYXRpdmUgSW5kdXN0cmllcyAgIEZ1dHVyZSBXZWVrIDIwMjAiIHdpZHRoPSI1MDAiIGhlaWdodD0iMjgxIiBzcmM9Imh0dHBzOi8vd3d3LnlvdXR1YmUtbm9jb29raWUuY29tL2VtYmVkL2tqT3loX3pWU2hvP2ZlYXR1cmU9b2VtYmVkJiMwMzg7cmVsPTAiIGZyYW1lYm9yZGVyPSIwIiBhbGxvdz0iYWNjZWxlcm9tZXRlcjsgYXV0b3BsYXk7IGNsaXBib2FyZC13cml0ZTsgZW5jcnlwdGVkLW1lZGlhOyBneXJvc2NvcGU7IHBpY3R1cmUtaW4tcGljdHVyZTsgd2ViLXNoYXJlIiBhbGxvd2Z1bGxzY3JlZW4+PC9pZnJhbWU+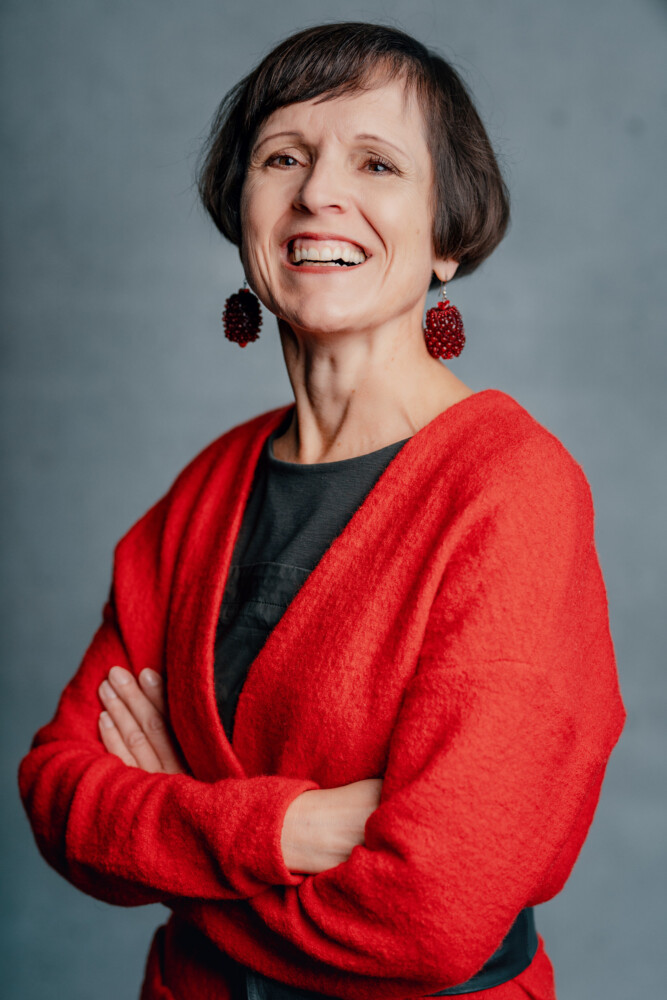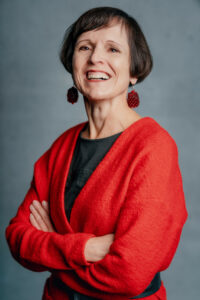 Credit: Alexander Wieselthaler
Für dich und dein Unternehmen haben wir noch
Das Kreativwirtschaftscoaching C hoch 3 (Creative Community Coaching) steht seit bereits 15 Jahren für den interdisziplinären Austausch unter Kreativschaffenden in ganz Österreich und deren wirtschaftliches Empowerment – durch neue Kooperationen und Know-how für die individuellen Geschäftsmodelle. Am 10. & 11. Oktober fand anlässlich des 15 jährigen Jubiläums ein großes Wiedersehen aller Durchgänge statt.

Startschuss für neue EU-Institution für die Kreativwirtschaft in der South-East Alps Region in Wien!

Next Renaissance:How to shape a better future together We believe that the creative and cultural sectors, and especially the blending of scientific, technological, cultural and artistic knowledge, can be a catalytic driver to both imagine and realise possible futures. We aim to develop a global movement that sees this task as common sense and urgent. It argues for a paradigm shift in how we think, plan and act.  Register now! Be part of the Next Rennaisance Movement The Next Renaissance is a flagship initiative of the newly founded EIT Culture & Creativity. Our aim for the Next Renaissance platform is to promote the need to dramatically reassess our ethics, values and priorities in addressing the major problems of our times. What you will get Learn to know the Next Renaissance actions Get inspired by architects of the future Know how to get involved to create new rules and ethics how to shape our future Our Speakers Veronika Liebl Managing Director FESTIVAL PRIX EXHIBITIONS at Ars Electronica Linz Veronika Liebl (AT) is currently the Managing Director of the Festival/Prix/Exhibitions department at Ars Electronica. She studied economic and business science at Johannes Kepler University in Linz (graduated in 2010) with study visits at Harvard University (US) and Université de Fribourg (CH) and has an interdisciplinary background in non-profit and innovation management. Since 2011, she has been in charge of cultural management and European project development at Ars Electronica Linz and serves as a member of the Linz City Culture Council and Linz' UNESCO City of Media Arts Executive Board. She leads Ars Electronica's European collaboration projects in the field of culture, research & education and has developed, launched, and executed numerous EU projects such as the STARTS Prize. Jury Krpan established the Kapelica Gallery in 1995 as a non-governmental and non-profit organization. He has been the senior curator since its inception. In his role as a curator and commissioner, he has contributed to numerous national and international exhibitions and festivals. In recent years, he has curated presentations and surveys of contemporary investigative art in Slovenia, participated in various art juries and served as the artistic director of the Kesnikova Institute. He is also involved in developing systemic solutions for innovation design, using artistic ideations as catalysts for innovation processes. Jurij Krpan has lectured on the artistic and cultural profiles of the Kapelica Gallery and the Kersnikova Institute in Slovenia and abroad. He was honored with the title of Ambassador of smart specialization of the Republic of Slovenia by the Government Office for Development and European Cohesion Policy in 2019 and is currently a member of the National Council of Culture of the Republic of Slovenia. Jurij Krpan Art Director at Kersnikova Institute John Palmesino Architect & Co-founder of Territorial Agency John Palmesino is an architect and urbanist who, together with Ann-Sofi Rönnskog, co-founded Territorial Agency, an independent organization in London. Their work combines architecture, science, art, advocacy, and action to promote comprehensive territorial transformations. Notable projects include 'Oceans in Transformation' commissioned by TBA21–Academy and 'Sensible Zone' at la Biennale di Venezia. John also teaches at the AA Architectural Association and is a founding member of multiplicity, an international network of researchers. They are the chief curators of the upcoming 7th Lisbon Triennale in 2025 and have been honored with the STARTS 21 Prize. The event is fully booked! Thank you for your interest in the European Culture & Creativity Days Vienna. The registration is now closed, and the event is fully booked! If you have any questions regarding this event, please contact us at kreativwirtschaft@wko.at The European Culture & Creativity Days Vienna are part of the EIT Culture & Creativity financed by the European Union and the principal partner Business Agency Vienna, hosted by Kreativwirtschaft Austria.

Welcome to the European Culture & Creativity DaysVienna Join us in celebrating EIT Culture & Creativity, the newest Knowledge and Innovation Community within the European Institute of Technology.  EIT Culture & Creativity aims to strengthen the European cultural and creative sectors and industries (CCSI) by connecting creatives and organizations with Europe's largest innovation network, investing in cultural and creative talent, in innovation and entrepreneurship within sectors, and in connections to other industries. Register now! We are excited to announce the opening of our co-location center in the vibrant city of Vienna. This center is strategically designed to bring our services closer to creative minds, policy makers, industry leaders, artists, cultural heritage enthusiasts, academia, research & innovation professionals and investors – particularly in the South East Europe and Alpine Space regions. Together, we will co-create a desirable future. Get ready to embark on a journey of innovation, inspiration, and creativity. We look forward to welcoming you at the Opening of the European Culture & Creativity Days! Our Speakers Eva Landrichtinger Secretary General of the Federal Ministry of Labor and Economy Eva Landrichtinger, studied law at the University of Vienna and has experience in labor and social policy, previously working as a consultant for Federal Ministers Harald Mahrer, Gernot Blümel, and Alexander Schallenberg. Since January 7, 2020, she has been serving as Chief of Staff at the Federal Ministry of Labor, Family and Youth. With the reorganization of the ministry on February 1, 2021, she also took on the role of Secretary General under Federal Minister Martin Kocher. Eva Landrichtinger continues to hold these positions with the establishment of the new Federal Ministry of Labor and Economics since September 1, 2022. Amelie Groß has been Vice President of the Austrian Federal Economic Chamber since 2020 and is intensively dedicated to the question of how Austria can be made fit for the future. In doing so, she places a special focus on the creative industries, which not only act as a driving force, but also as a decisive economic factor. Amelie Gross Vice President  of the Austrian Federal Economic Chamber Gerhard Hirczi Managing Director Vienna Business Agencys Gerhard Hirczi has led the Vienna Business Agency as its Managing Director since 2009. Following his graduation in macroeconomics at the University of Graz, he started his career with a Viennese consulting company in 1985. From there he moved to the Austrian Federal Chancellery. From 1997 to 2009, Gerhard Hirczi acted as Siemens Austria's secretary general, and later became Head of HR for Siemens´s CEE cluster, overseeing a staff of over 40,000. Dr. Paul Ruebig, born in Wels (Upper Austria), was member of the European Parliament from 1996 to 2019. He is married and has two children. As president of the HTL Alumni Club Steyr he has always been engaged in the technical education of young people. In 2019 Paul Ruebig was appointed to the Advisory Board of Rübig Holding GmbH. He is also member of the Governing Board of the EIT (European Institute of Innovation & Technology) and member of the European Economic and Social Committee. In 2022 Paul Ruebig was appointed as External Advisor to the Board of Directors of Water Europe. Paul Rübig Member of the EIT Governing Board and the EESC Gerin Trautenberger Chairman of the Kreativwirtschaft Austria Gerin Trautenberger is the Chairman of Kreativwirtschaft Austria, a prominent figure in the creative industry. With his deep understanding of the sector, he has played a pivotal role in promoting and supporting the growth of creative businesses in Austria.  Bernd Fesel is the CEO of EIT Culture & Creativity, a renowned leader in the field of cultural and creative industries. With his extensive experience and visionary approach, he has successfully fostered innovation and collaboration within the sector. Bernd Fesel CEO EIT Culture & Creativity Veronica D'Souza Founder Geist Agency Veronica D'Souza is an award-winning social entrepreneur, designer, speaker and independent advisor. She co-founded CARCEL, a fashion label set-up to create fair employment and education for incarcerated women in Thailand and Peru and Ruby Cup, a menstrual cup company focusing on tackling period poverty for girls in East Africa. Veronica sits in the Jury of Design to Improve Life Index Award, and is a board member of The Danish Design Council.  Petra Schaper Rinkel ist promovierte Politikwissenschafterin, wirkt z.B. als Vorstandsmitglied im Science Center Netzwerk, als Jurymitglied des Foresight Filmfestivals, Mitglied in International Advisory Boards und Expert:nnenkommissionen sowie als Gutachterin. Sie kann auf eine umfangreiche Publikations- und engagierte Lehrtätigkeit verweisen sowie auf stete Kommunikation, Vermittlung und Diskussion ihrer Expertise außerhalb der Mauern der Universität. Seit 1. Oktober 2023 folgt sie Gerald Bast, dem langjährigen Rektor der Angewandten, nach und mit ihr steht erstmals eine Frau an der Spitze der Universität für angewandte Kunst Wien. Petra Schaper-Rinkel Director of the University of Applied Arts The event is fully booked! Thank you for your interest in the European Culture & Creativity Days Vienna. The registration is now closed, and the event is fully booked! If you have any questions regarding this event, please contact us at kreativwirtschaft@wko.at The European Culture & Creativity Days Vienna are part of the EIT Culture & Creativity financed by the European Union and the principal partner Business Agency Vienna, hosted by Kreativwirtschaft Austria.

Next Materials:How to bring circular materials from the lab to the market? Explore the impact of advanced and circular materials on architecture and design. Discover how sustainable approaches can enhance competitiveness while aligning with the EU's circular economy goals. Don't miss the chance to learn about the intersection of science, design, and sustainability. Learn how to seamlessly transfer material novelties from the lab to buildings and products. Register now! Cultural and Creative Industries have immense influence over materials' perception, adoption, and evolution, catalyzing a more sustainable and dynamic future. Creatives can rethink material usage, incorporating eco-friendly materials and designing for easy disassembly and recycling to promote circularity, thereby reducing waste and conserving resources. What you will get Embrace eco-friendly material innovations for design and architecture Explore the impact of advanced and circular materials on architecture and design Discuss how material innovations can be better transferred from lab to market Learn how design promotes circularity within the industry, reducing waste and conserving valuable resources Our Speakers Reanne Leuning Deputy Chairwoman of Kreativwirtschaft Austria; AWO CCI Reanne Leuning heads Advantage Austria's creative industries export program. Her role involves fostering global connections for Austrian creative entrepreneurs, driving their economic growth, and advocating for cross-border collaboration. Her efforts aim to foster a diverse, sustainable global economy by showcasing creativity and innovation." "Circular materials play a crucial role in the creative industries, driving sustainable design practices. They enable inventive projects that prioritize resource efficiency, waste reduction, and novel product innovation." Franz Riebenbauer, is the Founder, CEO, and Creative Director of Studio Riebenbauer and SR-Products, Studio Riebenbauer's new product company. After graduating as a graphic designer, he started his journey at Jung von Matt in Hamburg and DDB Berlin. In 2003, he founded Studio Riebenbauer - a global creative studio working in all fields of creativity with studios in Vienna, Berlin, and Los Angeles. Franz Riebenbauer is a member of the Creative Club Austria and has served on major creative juries. He is also a lecturer at the University of Applied Arts Vienna and the UCLA Department of Architecture and Design, as well as a visiting professor at the University of Applied Sciences Graz. He mostly lives and works in Los Angeles and Vienna." "A circular design approach is no longer an add on to a project, it's a key principle to every solution and the fundament of a forward thinking concept." Franz Riebenbauer  CEO and Creative Director at Studio Riebenbauer Thorsten Schwerte Director of Zoology at Leopold-Franzens University of Innsbruck Dr. Thorsten Schwerte, biologist, leads Innsbruck's Institute of Zoology, excelling in bioinspiration, bionics and bringing in the perspective what we can learn from biology in terms of materiality. As CEO of a mixed-reality media publishing house, Thorsten is fostering innovation at the intersection of science and creative industries. Co-founder and director of Identity Designers, Dagmar Zvonickova Fredholm is a link between spaces and identities, creating impactful designs worldwide. In 2022, she launched Novavita Lab, pioneering sustainable materials from recycled ingredients. Dagmar's journey began with academic success, including winning an international competition the Council on Tall Buildings and Urban Habitat  for redefining tall buildings of the future. Prior to her entrepreneurial ventures, she gained valuable experience at renowned design studios (Design Haus Liberty, Eva Jiricna, Grimshaw), contributing to projects spanning high-end interiors, innovative placemaking, and iconic architectural landmarks. Dagmar Zvonickova Fredholm Co-Founder of IDENTITY DESIGNERS & NOVAVITA Andrea Kessler Co-Founder of materialnomaden GmbH Andrea Kessler ist co-founder of materialnomaden gmbh, circular design & architecture and HarvestMAP eGen - platform for re:use. Both companies act as pioneer in developing an implementing processes for a circular economy within the construction sector as well as the creative industries. The event is fully booked! Thank you for your interest in the European Culture & Creativity Days Vienna. The registration is now closed, and the event is fully booked! If you have any questions regarding this event, please contact us at kreativwirtschaft@wko.at The European Culture & Creativity Days Vienna are part of the EIT Culture & Creativity financed by the European Union and the principal partner Business Agency Vienna, hosted by Kreativwirtschaft Austria.