European Culture & Creativity Days Vienna
10th & 11th of October 2023
@ University of Applied Arts Vienna
Join us in celebrating EIT Culture & Creativity, the newest Knowledge and Innovation Community within the European Institute of Technology. 
EIT Culture & Creativity aims to strengthen the European cultural and creative sectors and industries (CCSI) by connecting creatives and organizations with Europe's largest innovation network, investing in cultural and creative talent, in innovation and entrepreneurship within sectors, and in connections to other industries.
We are excited to announce the opening of our co-location center in the vibrant city of Vienna. This center is strategically designed to bring our services closer to creative minds, policy makers, industry leaders, artists, cultural heritage enthusiasts, academia, research & innovation professionals and investors – particularly in the South East Europe and Alpine Space regions. Together, we will co-create a desirable future.
Register now!
Keynote Inspiration:

Immerse yourself in a thought-provoking keynote that explores how artistic and creative thinking can reshape our lives and surroundings.

Exploring the Future:

Dive deep into the world of next-generation materials, cutting-edge production techniques, and the impending "next renaissance." Discover what groundbreaking innovations are already in the works.

Engage and Connect:

Connect with a vibrant community of creatives, investors, and policy makers from across Europe. Share ideas, forge collaborations, and be a part of the creative ecosystem.

Investing in Creativity:

Learn why investing in the creative industries is not just a good idea but a smart one. Discover how nurturing creativity can drive impact, economic growth and innovation.

Shaping Policies:

Gain insights into how to incorporate culture and creativity into policies that shape your cities and regions. Be at the forefront of positive change and urban development.
Amelie Gross
Vice President  of the Austrian Federal Economic Chamber
Gerin Trautenberger
Chairman of the Kreativwirtschaft Austria
Paul Rübig
Member of the EIT Governing Board and the EESC
Eva Landrichtinger
Secretary General of the Federal Ministry of Labor and Economy
Bernd Fesel
CEO EIT Culture & Creativity
Gerhard Hirczi
Managing Director Vienna Business Agency
Kambis Kohansal-Vajargah
Head of Startup-Services at Austrian Federal Economic Chamber
Nerima Mumic
Data scientist, CEO and founder of LEGITARY
Mehjabeen Patrick
Interim Chief Financial and Investment Officer at EIT Culture & Creativity
Michael Mayboeck
Investor of the Cultural and Creative Sector
Christiane Luible-Bär
Head of Department Fashion and Technology
Sophia Guggenberger
Designer and Visual Artist
Christopher Raeburn
Raeburn Design
Jenny Kornmacher
Interim innovation director at EIT Culture & Creativity
Gert Rücker
Business Owner JMB Fashion
Miriam Kathrein
Head of AFA Futures at the Austrian Fashion Association
Reanne Leuning
Deputy Chairwoman of Kreativwirtschaft Austria
Andrea Kessler
Co-Founder of materialnomaden GmbH
Franz Riebenbauer
 CEO and Creative Director at Studio Riebenbauer
Dagmar Zvonickova Fredholm
Co-Founder of IDENTITY DESIGNERS & NOVAVITA
Thorsten Schwerte
Director of Zoology at Leopold-Franzens University of Innsbruck
Veronika Liebl
Managing Director FESTIVAL PRIX EXHIBITIONS bei Ars Electronica Linz
John Palmesino
Architect & Co-founder of Territorial Agency
Jurij Kapran
Art Director at Kersnikova Institute
Danijela Pavlovic
Head of the Creative and Cultural Department in the Ministry of
Education and Culture of the Republic of Sprska, Bosnia
Elvisi Kopliku
Expert on Competitiveness at Regional Cooperation Council (RCC)
Christina Koch
Head of EU-Coordination Unit at Austria Wirtschaftsservice
Dr. Susanne Ast
Deputy Head of the Department for Information and Communication
Technology and the Creative Industries at the Ministry of Economic Affairs
Luc Schmerber
Policy expert for the Interreg Europe Policy Learning Platform
Daniela Limberger
Head of the Agency for Location and Economy Leonding
Anja Zorko
Head of the Centre for Creativity in Ljubljana, Slovenia
Peter Baroš
Adviser to the Minister of Culture Republic of Slovenia 
Ana Ililic
Senior Advisor to the Serbian Prime Minister for Creative Industries &
Tourism
Alexander Pfeiffer
Leading blockchain & game-based education researcher at MIT & Austrian Academy of Sciences fellow
Urska Starc-Peceny
Chief Innovation Officer and Lead of Tourism 4.0 Department, ARCTUR
Linnéa Richter
Head of Creative Concepts, fluxguide
Michael Klein
CEO, 7Reasons
Thomas Aigner
Vice President Time Machine Organisation
Agenda of the Culture & Creativity Days VIENNA
Please note that more information about the program items can be found by clicking on your desired panel or forum!
| | |
| --- | --- |
| 9:30am | Open doors and registration |
Next Materials

Thinking good future through materials

Explore the concept of shaping a positive future through materials. Learn about the latest material trends for construction and creation, including strategies for transforming problematic materials into desirable products. Discover how to foster stronger communities and minimize environmental damage through a 360 degree approach.
Next Manufacturing

Created and made in Europe

Explore the potential of blending technology and creativity to achieve remarkable results: Learn how to transform complex and environmentally harmful textile manufacturing processes into smart, aesthetically pleasing, and eco-friendly practices through the application of arts and creativity.
Next Renaissance

Navigating our future

Understand the contributions that artists and creatives can make to the exploration of frontier technologies, considering their impact on ecological, democratic, and social aspects. As the digital world becomes increasingly intertwined with our society, it is more important than ever to reflect on its implications and envision what a European Digital Society should look like.
Policy Forum

Learn to create good futures for your cities, regions, and towns by integrating culture and creative industries into policies. Explore the strategies used by others and engage in discussions on how to establish a level playing field for culture and creative industries (CCSI) at the local, regional, and national levels.
Investment Forum

Discover the advantages of investing in creative industries. From gaming and media to fashion and music, the Creative Industries offer significant opportunities for investors. Join the EIT C&C Investment Club, which aims to become Europe's largest club for investors, providing access to the Cultural and Creative sector that contributes €414 billion to the European value added.
Open Data of the Past Forum 

Learn to use the Big Data of the Past for new approaches in the Cultural and Creative Sector, using state-of-the-art technologies and digital tools to open ways for new interpretations and views on the past. Experience the possibilities to re-live the past and learn for the future.
| | |
| --- | --- |
| 5:00pm | Registration for the Creative Skills Week |
| | |
| --- | --- |
| 5:30pm | Creative Skills Week Opening and Evening Event |
Anticipating Creative Futures

is the official opening of the first-ever Creative Skills Week 2023. The place to be for creatives, producers, leaders, cultural workers, managers, educators, crafters, grafters, changemakers and dreamers, who care about what the future holds for creative skills development.  

The EIT Culture & Creativity Days Vienna are part of the first-ever Creative Skills Week. Separate registration is required.

Please note, that for the Opening of the Creative Skills Week you have to register here.
CREATIVE CITY TOUR
11th of October 10:00-13:00
For our international guests our Principal Partner the Vienna Business Agency is offering a Creative City Tour.
Vienna is at the center of Austria's cultural and creative life. The City is not only known worldwide for its cultural heritage, its museums, concert halls and theaters but also for its vibrant creative scene. From fashion, design, urban planning, architecture or multimedia – we invite you to explore Vienna's creative scene and meet our Partners. The route takes us through the 6th and 7th district.
Find out about Austrian Fashion Association. The AFA aims to establish and strengthen the development of a new generation of fashion designers ready to make an impact on Austria's cultural ecosystem, the industry and society at large.
Meet the Team of VIENNA DESIGN WEEK at Bueronardin. Learn about Austria's most important multidisciplinary and curated design festival. You will have the unique chance to immerse into Bueronardin  graphic design works.
Explore MuseumsQuartier Wien. It is one of the largest districts for contemporary art and culture in the world. Get involved there with Subotron, the platform for digital Game Culture in Vienna.
Registration: creativeindustries@wirtschaftsagentur.at
For this tour we have limited capacities of 30 Persons. Principle first comes first served.  All tour details on meeting points will be communicated directly to registered participants.
Organized by: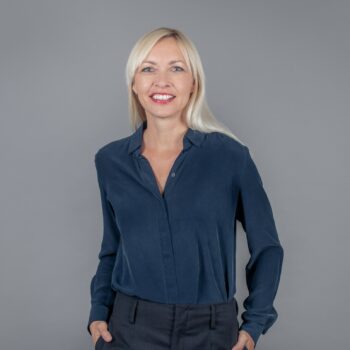 Jutta Scheibelberger
Vienna Business Agency, Expert (international Projects, Multimedia, Art Market
Department Creativity & Business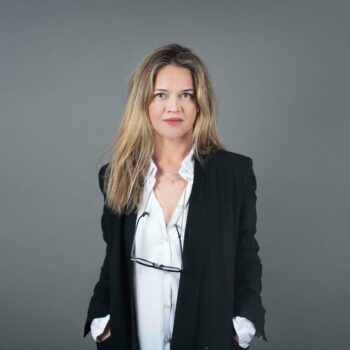 Elisabeth Noever-Ginthör
Vienna Business Agency, Director department Creativity & Business,
Coordinator for the topic of Culture and Creativity on behalf of the City Government of Vienna
The European Culture & Creativity Days Vienna are part of the EIT Culture & Creativity financed by the European Union and the principal partner Business Agency Vienna, hosted by Kreativwirtschaft Austria.