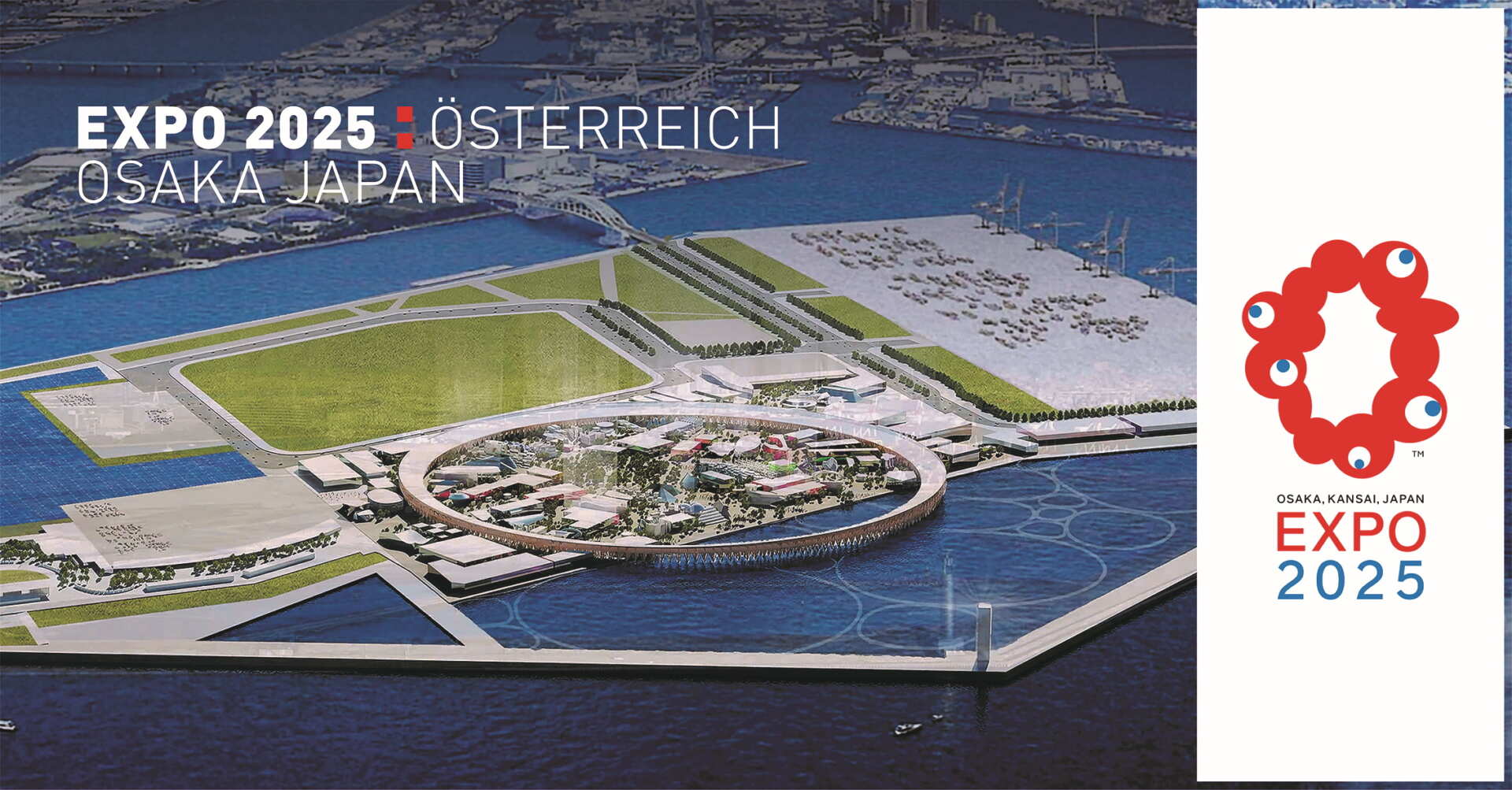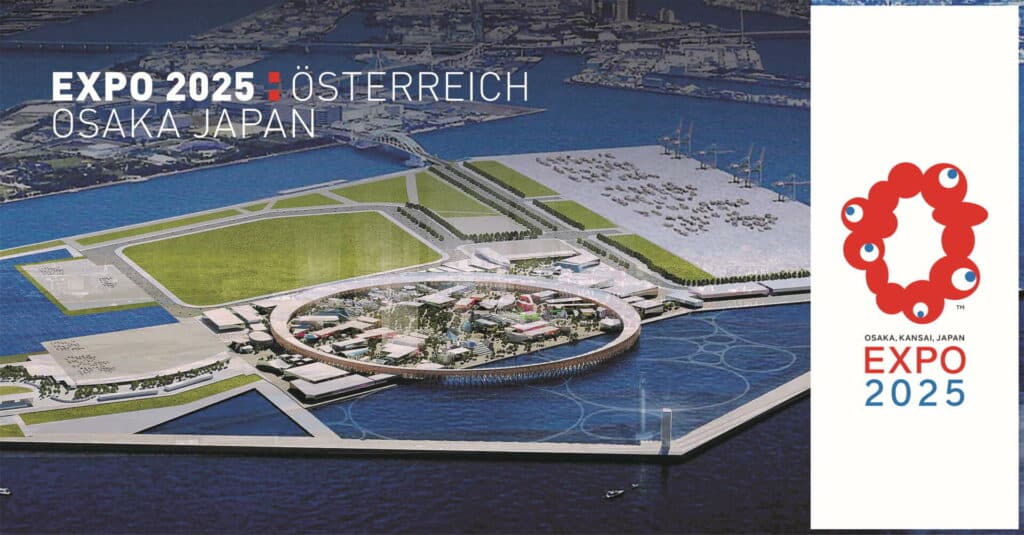 © Japan Association 2025 World Exposition
EXPO 2025 in OSAKA: Creative ideas wanted for the Austria Pavilion!
Realization competition launched for Austria's participation in the World EXPO 2025 in Osaka, Japan. Interdisciplinary creative teams are sought for the development and implementation of a holistic visitor experience. Submit NOW until October 14 for the Austria Pavilion!
The starting signal for Austria's participation in Expo 2025 in Osaka - which will take place from April 13, 2025 to October 13, 2025 - has been given with the announcement of a two-stage EU-wide, open realization competition: The national and international creative scene is now called upon to submit concepts for the Austria Pavilion by October 14, 2022. Ideas are sought for a holistic visitor experience that presents Austria's contribution to the guiding theme of Expo 2025 "Designing Future Society for Our Lives" with the sub-theme "Empowering Lives" in an innovative, creative and sustainable way.
The tendered task includes the architecture and planning of the Austrian pavilion, the conception and visualization of a consistent storyline for the exhibition as well as the design and display of the outdoor spaces. The Austrian pavilion sees itself as an innovative place of encounter and is to form a distinctive platform to present the diversity of Austria, its society, economy, art, culture and science in the sense of a clear nation branding, to exchange future-relevant ideas and to create a space for dialogue. The staging is based on the guiding theme of Expo 2025 and is intended to convey the Austrian contribution to shaping the future of people and society in the field of action of nature, tradition and innovation.
The design competition now launched is aimed at interdisciplinary project teams from the fields of architecture, design, exhibition design, but also experience design and scenography. These working groups must represent both competencies in the subject areas concerned as well as full implementation competence.
The competition will be held in two stages: In the 1st stage, the participants are expected to present an overall concept, which will enable the jury to select the design approaches (central idea, building design, exhibition concept, etc.) with the greatest development potential for further processing and to formulate recommendations for further processing. In the 2nd stage, the selected participants are expected to concretize and detail the submitted concepts in order to be able to assess their impact, structural and budgetary feasibility and sustainability.