Then join us in our innovative formats! Check out the current dates and subscribe to our newsletter.
Creative industry coaching C hoch 3

For many years, the creative industries coaching C hoch 3 has stood for interdisciplinary exchange among creative professionals throughout Austria and their economic empowerment - through new cooperations and know-how for individual business models.
In six one-day workshops and complementary peer groups, creatives co-creatively develop their business, gain new business skills and expand their cooperation network. There are 20 places available per province for creatives from all sectors. The next coaching will start in January 2023. Applications are possible from autumn 2022.
PGlmcmFtZSB0aXRsZT0iS3JlYXRpdndpcnRzY2hhZnRzY29hY2hpbmcgQyBob2NoIDMiIHdpZHRoPSIxMjAwIiBoZWlnaHQ9IjY3NSIgc3JjPSJodHRwczovL3d3dy55b3V0dWJlLW5vY29va2llLmNvbS9lbWJlZC9uUDdZSXRVRnlMQT9zdGFydD0zJmZlYXR1cmU9b2VtYmVkIiBmcmFtZWJvcmRlcj0iMCIgYWxsb3c9ImFjY2VsZXJvbWV0ZXI7IGF1dG9wbGF5OyBjbGlwYm9hcmQtd3JpdGU7IGVuY3J5cHRlZC1tZWRpYTsgZ3lyb3Njb3BlOyBwaWN0dXJlLWluLXBpY3R1cmUiIGFsbG93ZnVsbHNjcmVlbj48L2lmcmFtZT4=
Creative Industries Workshop

At KAT's creative business workshops, you can learn about new technologies, define applications for your business in co-creative sessions with other creative professionals and gain inspiration for your business model. New innovation methods help you to further develop your offer.
In our video you will get an insight into what the Creative Industries Workshop is all about.
PGlmcmFtZSB3aWR0aD0iMTIwMCIgaGVpZ2h0PSI2NzUiIHNyYz0iaHR0cHM6Ly93d3cueW91dHViZS1ub2Nvb2tpZS5jb20vZW1iZWQvdmlkZW9zZXJpZXM/bGlzdD1QTEZrZ0lzTHRPYjlxVGJpQVZyQkU2ZjJmalg4MlVaWFdNIiBmcmFtZWJvcmRlcj0iMCIgYWxsb3c9ImFjY2VsZXJvbWV0ZXI7IGF1dG9wbGF5OyBlbmNyeXB0ZWQtbWVkaWE7IGd5cm9zY29wZTsgcGljdHVyZS1pbi1waWN0dXJlIiBhbGxvd2Z1bGxzY3JlZW4+PC9pZnJhbWU+
Creative Industry Webinars

At the creative industries webinars, you will learn from creative professionals how they have used new technologies and international trends to develop innovative business models. In addition to interesting impulses from innovative creative industries companies worldwide, you will also receive an introduction to the market, an overview of the export support of the WKÖ and can directly ask the Austrian business delegates of the countries questions. Let yourself be inspired and take advantage of the opportunity to import good ideas from all over the world for yourself and your innovations.
You can find our previous webinars on Youtube. Watch the recordings of the last webinars, get international input and get inspired by innovative business models from all over the world!
PGlmcmFtZSB3aWR0aD0iMTIwMCIgaGVpZ2h0PSI2NzUiIHNyYz0iaHR0cHM6Ly93d3cueW91dHViZS1ub2Nvb2tpZS5jb20vZW1iZWQvdmlkZW9zZXJpZXM/bGlzdD1QTEZrZ0lzTHRPYjlyVGxsMnBWX3NISVowN3l2YjN4R3h0IiBmcmFtZWJvcmRlcj0iMCIgYWxsb3c9ImFjY2VsZXJvbWV0ZXI7IGF1dG9wbGF5OyBlbmNyeXB0ZWQtbWVkaWE7IGd5cm9zY29wZTsgcGljdHVyZS1pbi1waWN0dXJlIiBhbGxvd2Z1bGxzY3JlZW4+PC9pZnJhbWU+
A matchmaking format by KAT to mediate between creative professionals and their clients from the business world. In a moderated process, both sides learn from each other. Companies learn from creative professionals how they can advance their business with the help of the creative industries. At the same time, designers, advertisers, architects, software developers, musicians, photographers or filmmakers get to know the business models and needs of their customers better.
The last workshops were realized in the context of the Forward Festival, the OFFF Vienna, the VIENNA DESIGN WEEK and the JW Summit.
Photo: Marko Kovic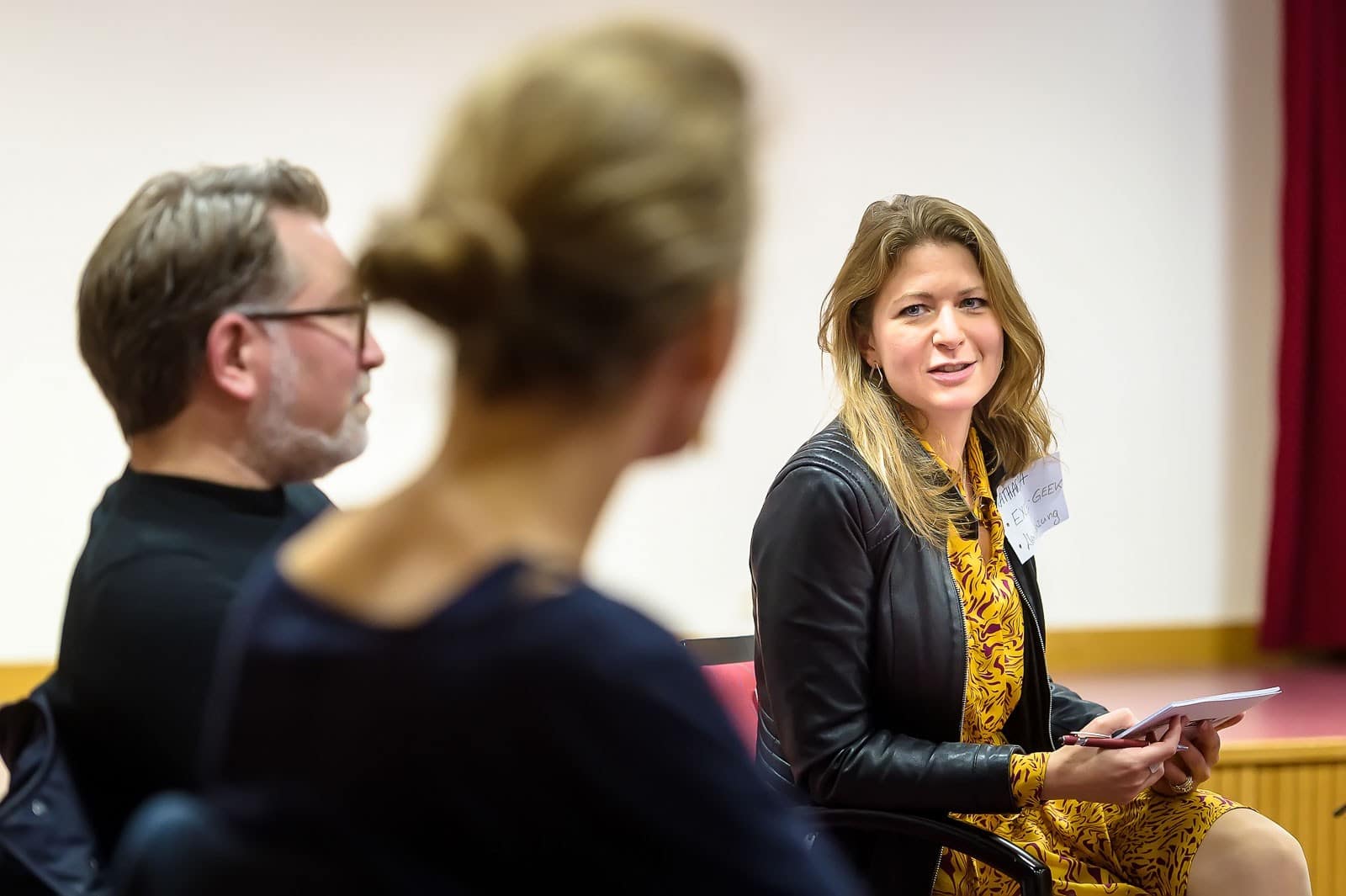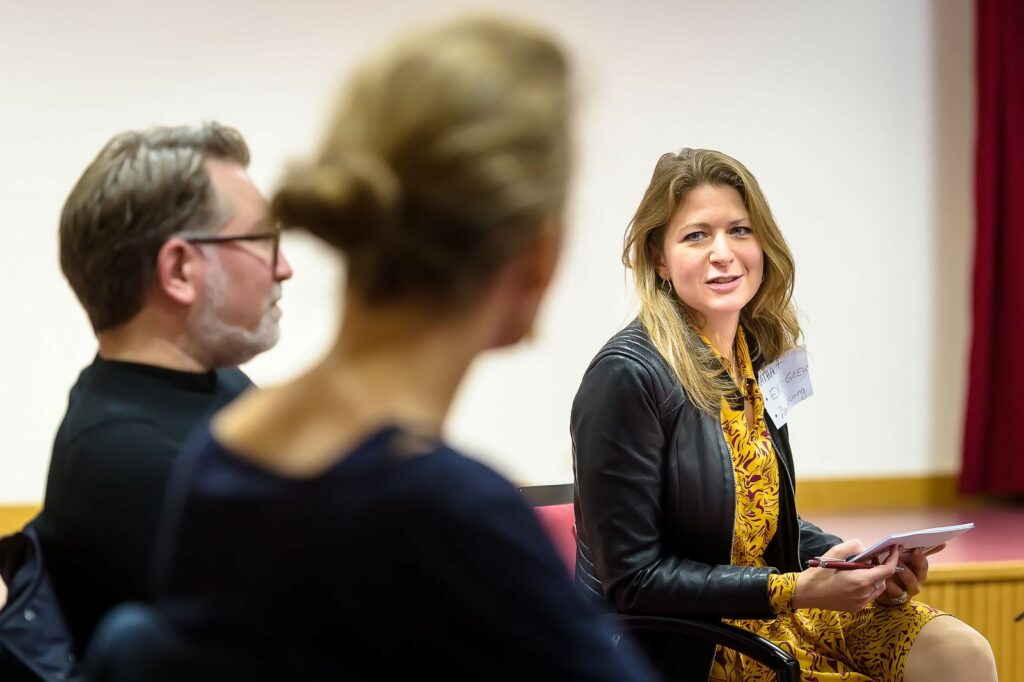 Transformation for industries

The transformation workshops ensure the creative business upgrade of sectors: In a customised open innovation workshop with the creative industries, fifteen companies from one sector benefit exclusively from the professional know-how of selected creatives. Professionals from the fields of design, marketing, film, photography or digitalisation work with the sector companies to develop solutions for their business, while at the same time generating learnings for the transformation of the entire sector. The results of the transformation process are edited and made available to all industry members as a guide.
Photo: Marko Kovic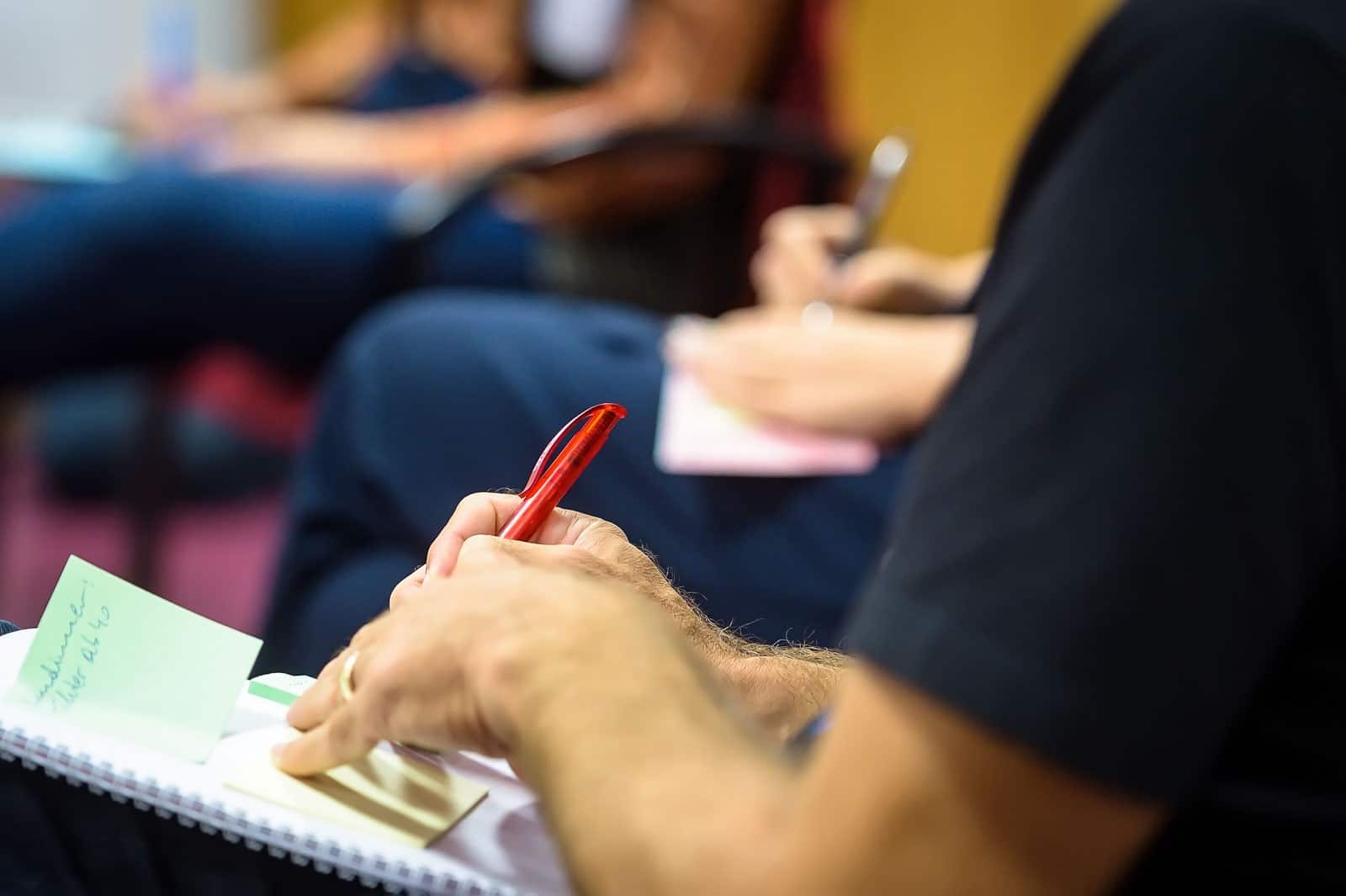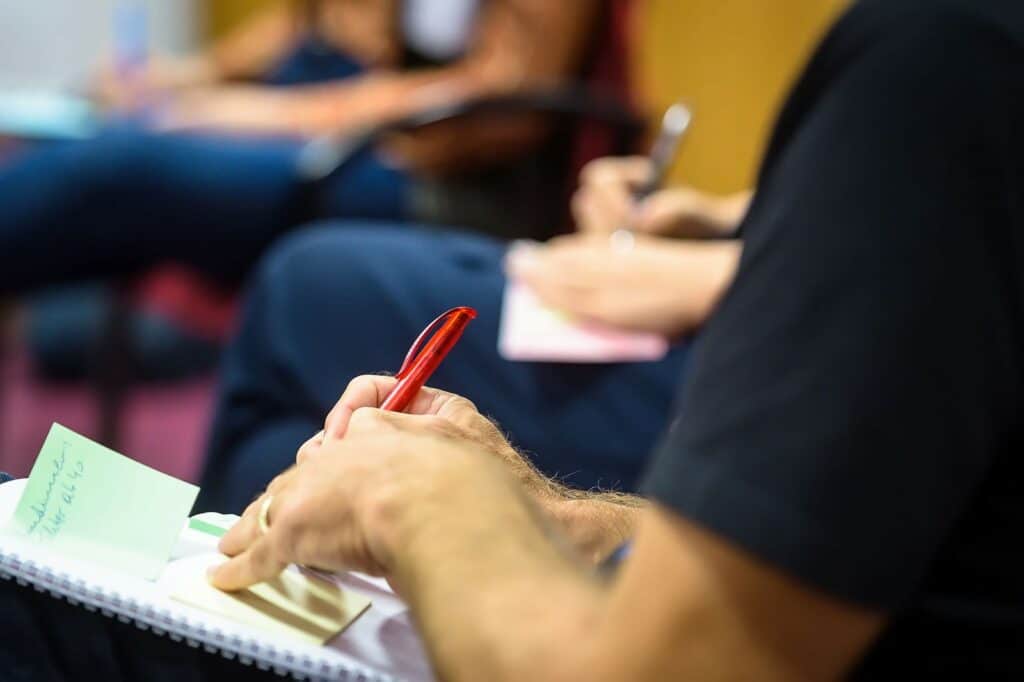 Creative Industries Forum

The Creative Industries Forum are interactive networking events for all intermediaries in the creative industries in Austria on current topics and challenges of the creative industries. In co-creative processes, we work to further develop the creative potential and creative economy policy in Austria and the EU. It offers the opportunity for a regular exchange of experience among the actors of regional and sector-specific institutions for the creative industries.
If you would like to become a member of Kreativwirtschaft Austria and are interested in participating in the Creative Industries Forum, please send an e-mail with your contact details to kreativwirtschaft@wko.at. We will be happy to get in touch with you!
Photo: Creative Industries Austria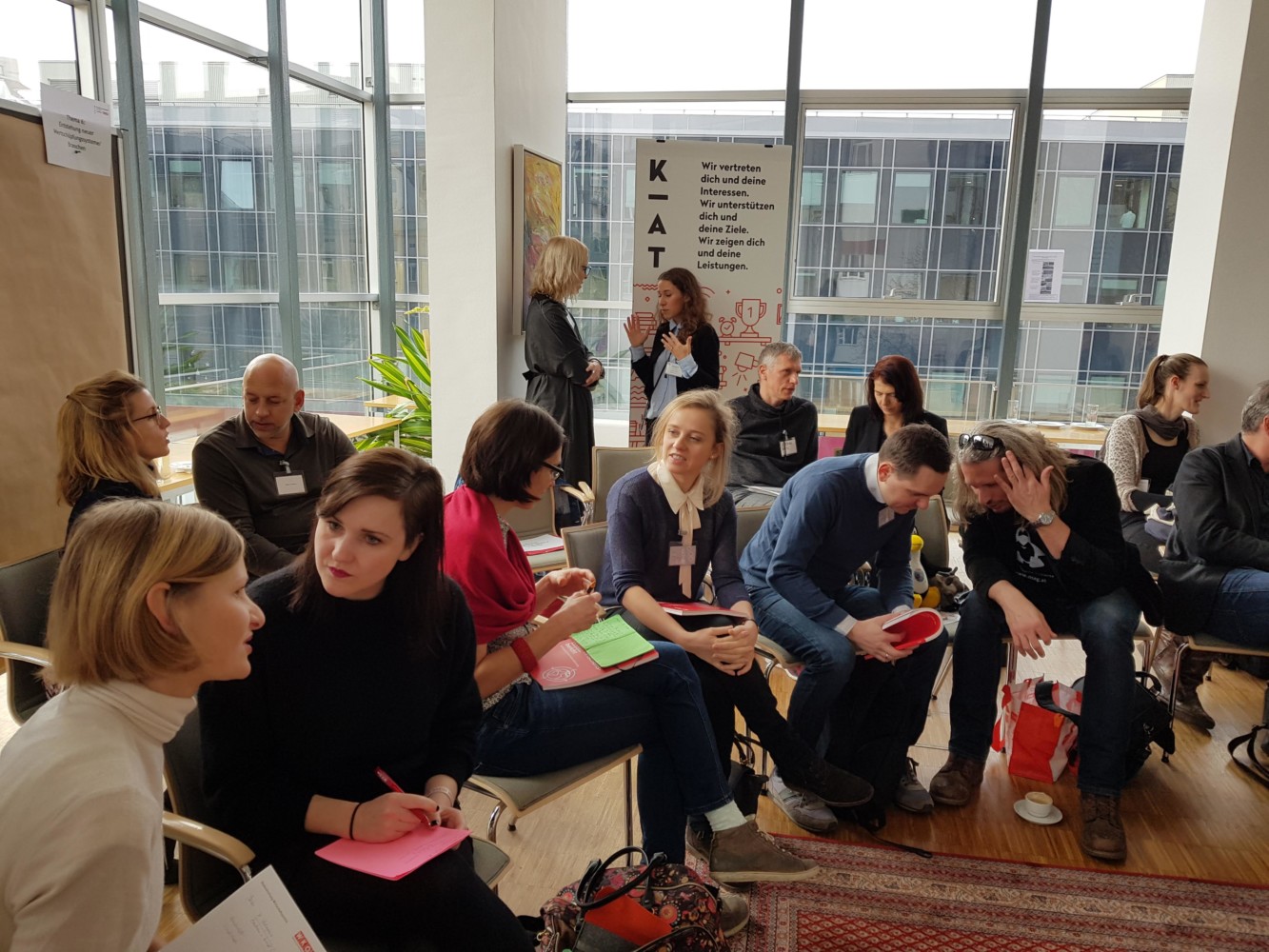 In our impulse coaching sessions, creative professionals exchange ideas in a small circle (maximum 20 participants) with trainers from our biennial coaching program C hoch 3. In an interactive, digital space, you will work in small teams and in the entire group on solutions and ideas that are effective in the current time and beyond. Questions like:
What does my entrepreneurial personality need to create potential for new business? Which processes and offers are entrepreneurial ballast? Am I on the right track with my positioning? Which questions do I have to confront myself with in order to develop my business further? How can I build sustainable relationships with my customers?