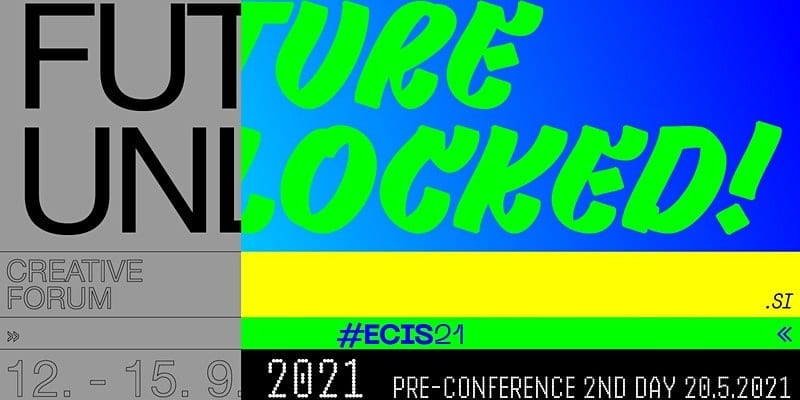 PRE-Conference Day #ECIS21
Sustainable Creative Skills & Considerable Creative Bureaucracy
Future Unlocked! European Creative Industries Summit 2021
Future Unlocked! – this year's ECIS21 conference starts the conversation about the unlocked potentials of the European creative economy.
After over one year of lockdown, this year's European Creative Industries Summit (ECIS) wants to show the bright future of cultural creatives. The conference will try to tackle the urgent challenges connected with the Covid-19 pandemic. At the same time, it also wants to start forward-looking conversations about the possible contributions of the Culture and Creative Sector towards a new green deal. To tackle the upcoming crises, this conference also underlines the need for new skills acquisitions and supporting creatives in their lifelong efforts. Furthermore, the conference also aims at shedding light on the new EU Horizon program and EU project funding, as well as highlighting projects for creative administration and bureaucracy.
The conference Future Unlocked! is a joint event by the European Creative Industries Summit (ECIS21), Creativeforum.si and the Centre for Creativity Slovenia which is hosted by the Slovenian Presidency of the Council of the European Union. The European Creative Industries Summit (ECIS) is a yearly conference organised by the European Creative Business Network (ECBN).
Upcoming Pre-Conference Day:
ECIS21 – BoS#3&4, Sustainable Creative Skills & Considerable Creative Bureaucracy, Date: 23rd June, 2021, Time: 9.55 – 12.00
Please register for this event!