Superdot (CH) and GOODGOODs (AT)
We have invited experts from design and social entrepreneurship to accompany you in the crossover workshop with their know-how.
Superdot makes complex issues and social topics understandable and attractive - with new analogue and digital solutions. The Basel-based agency, which has received many awards, always uses data and content as its basis and also pursues a social and educational approach.
The visualizations of the interdisciplinary team of data analysts, graphic and UI/UX designers, developers, illustrators and storytellers are used for much more than external communication: Superdot's visualization workshops are often the basis for the development of new business processes, digital products, positioning or offers.
The two founders Nicole and Darjan teach the still young discipline of data visualization and have also co-designed the bachelor course Data Design And Art in Lucerne. As a start-up mentor, Darjan supports new business ideas with critical and social aspirations at the Swiss Cultural Entrepreneurship Challenge at the Basel School of Art and Design.
Superdot has launched a free series of lectures for knowledge exchange at the interface of design and data practice. The "On Data and Design" events take place in Basel, Vienna and Berlin - with a growing community of over 1500 DataVizzers.
Superdot's customers include socially committed institutions - such as UNICEF or the Swiss Tropical & Public Health Institute with the Gates Foundation - as well as government and well-known companies from the fields of finance & pharmaceuticals, art or science.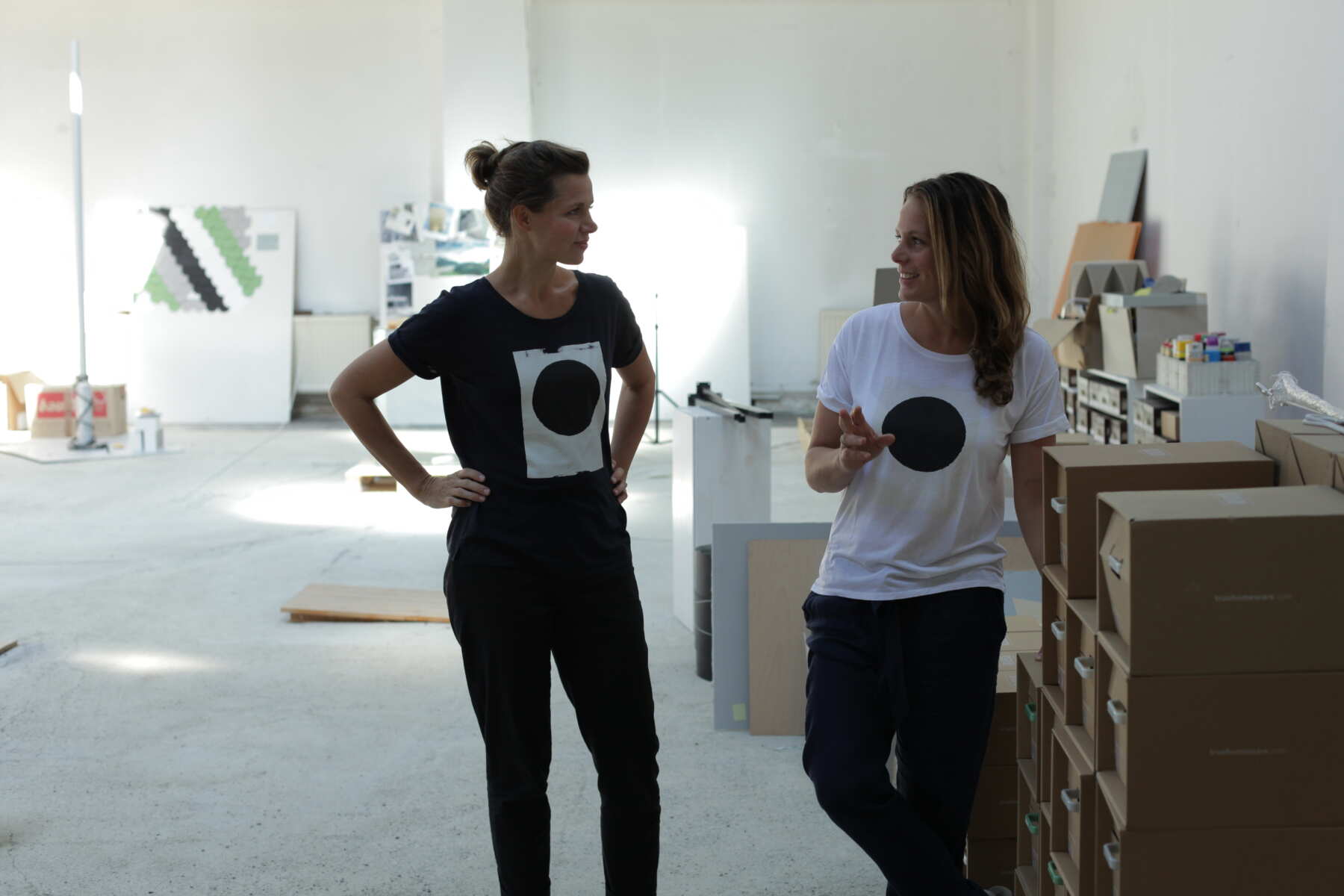 GOODGOODs develops sustainable design products together with sheltered workshops where people with disabilities or mental illness work and designers. The heads behind the social business are the designers Sofia Podreka and Katrin Radanitsch.
The essence of the initiative lies in networking the skills of people with disabilities and the input of design.
In dialogue with the workshops, the designers can design the products precisely according to their abilities and technical possibilities. New work processes or previously unused materials are carefully introduced.
GOODGOODs carries the work of the workshops to the outside, draws attention and opens up new markets. The brand is a seal of quality for products from socially sustainable businesses. About 20 workshops and various design offices from Vienna have participated so far - new products and collaborations are constantly being created.
Sofia Podreka and Katrin Radanitsch studied at the University of Applied Arts Vienna and at the Design Skole in Copenhagen (DK). They have always run the office dottings Industrial Design. In 2014 they founded GOODGOODs.
Fotocredit: new exchange rate