Tiny House for digital nomads
Office, bedroom and art space on four square metres - Multifunctional Pop-up Shed by Mac Krebernik.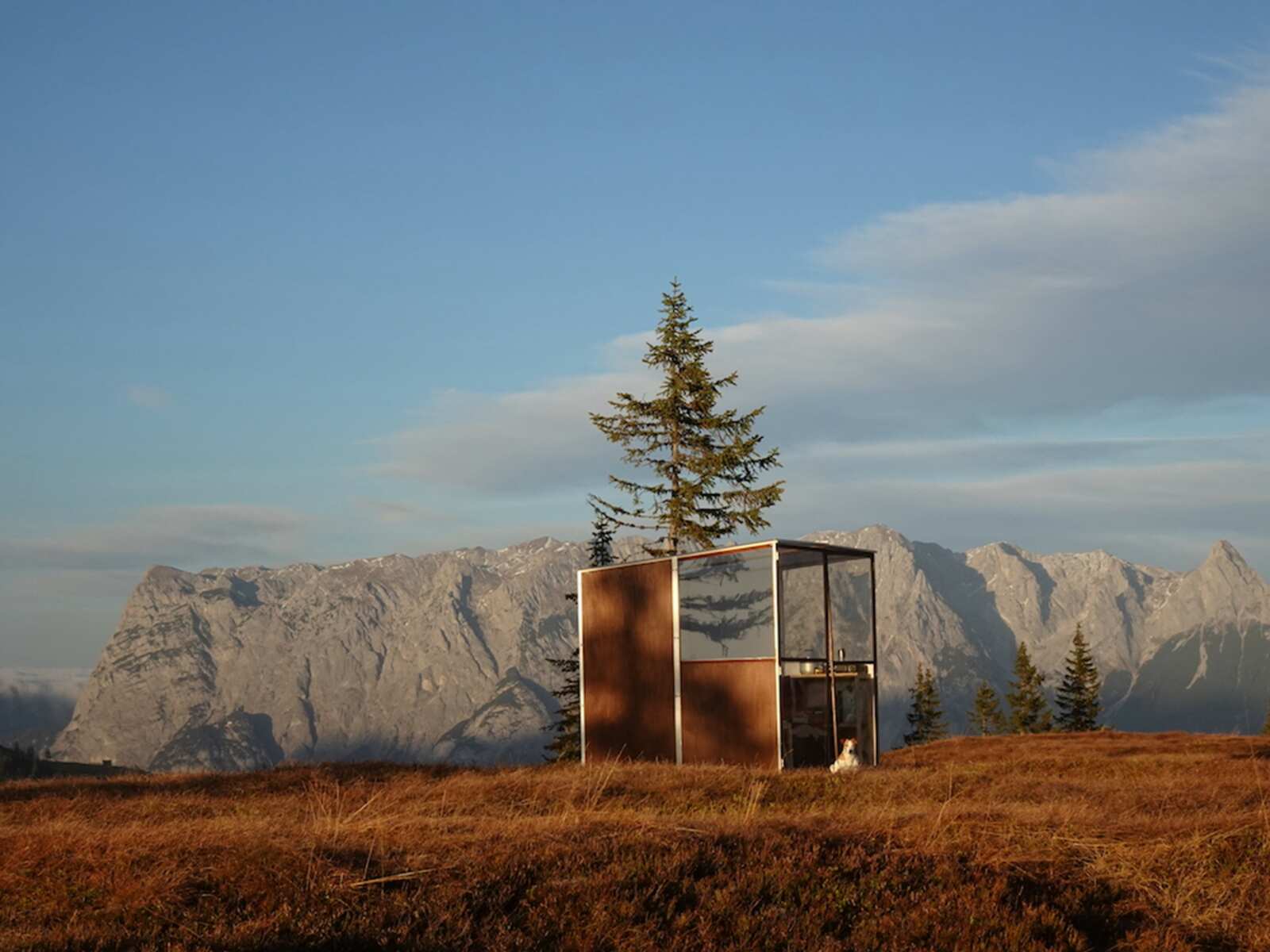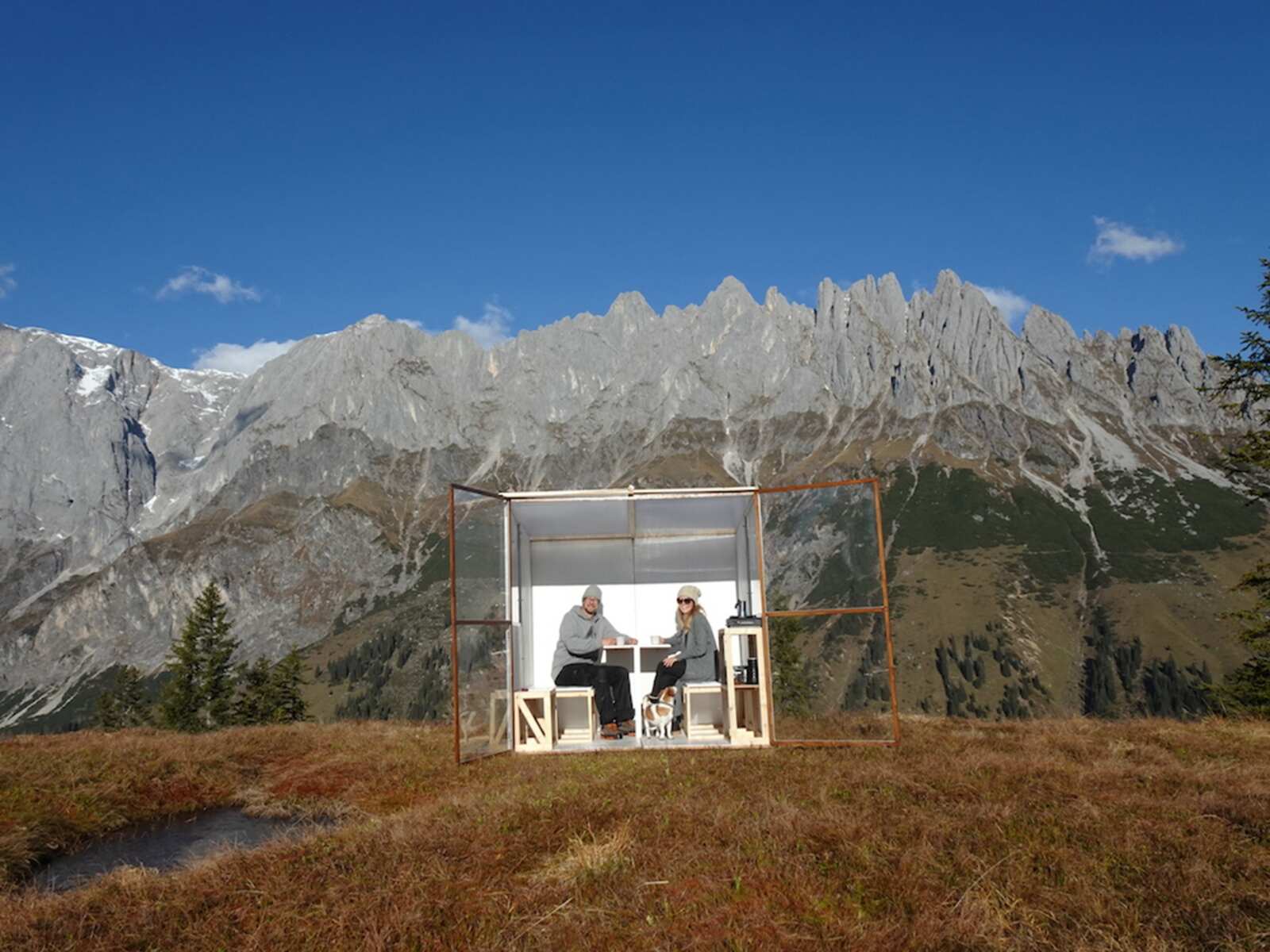 The Tiny House lives up to its name: two by two by two metres. "Just big enough to fit in my bus and I can carry and assemble the parts by myself," says Mac Krebernik. Lightweight construction was one of the most important requirements his model had to meet from the very beginning. Multifunctionality was also on the wish list. "I wanted a house that I could stay in and work in, and that could be converted into an exhibition space in a few easy steps." A pop-up shed for digital nomads.
Experimental workplace
In theory, the idea was relatively concrete, but because orders from the technical illustrator took priority, implementation had to wait. To get going, he decided to take regular time-outs at Open Labs: first at Oktolog, an eight-day "Art & Maker Camp" in the old Wels slaughterhouse, for ten days at "pitch & patch" in Grünbach am Schneeberg and most recently at the "Schmiede Hallein". "Playgrounds where prototypes can be created," Mac Krebernik enthuses about the atmosphere of these experimental festivals. "You not only find time to concentrate on your project, but also space to work." He also says he met interesting people who helped him prototype: "As a technical illustrator, I have a technical understanding but little craft practice."
Room with a view
Two years passed from the first sketch to the moment when Krebernik erected the 450 kg pop-up shed in front of the breathtaking backdrop of the Hochkönig. The living feeling on four square metres was convincing: the lightweight construction withstood the light winds and the large Plexiglas surfaces allowed the interior world to visually merge with the mountain world all around. The table and benches, which he used for eating and working during the day, were converted into a bed in the evening in a few simple steps. The hundreds of hours of work and about 2000 euros of material costs were worth it. A few details are still being optimised, the power supply is supposed to work self-sufficiently. And then Mac Krebernik is looking for locations in a creative environment where he can temporarily set up his pop-up shed.