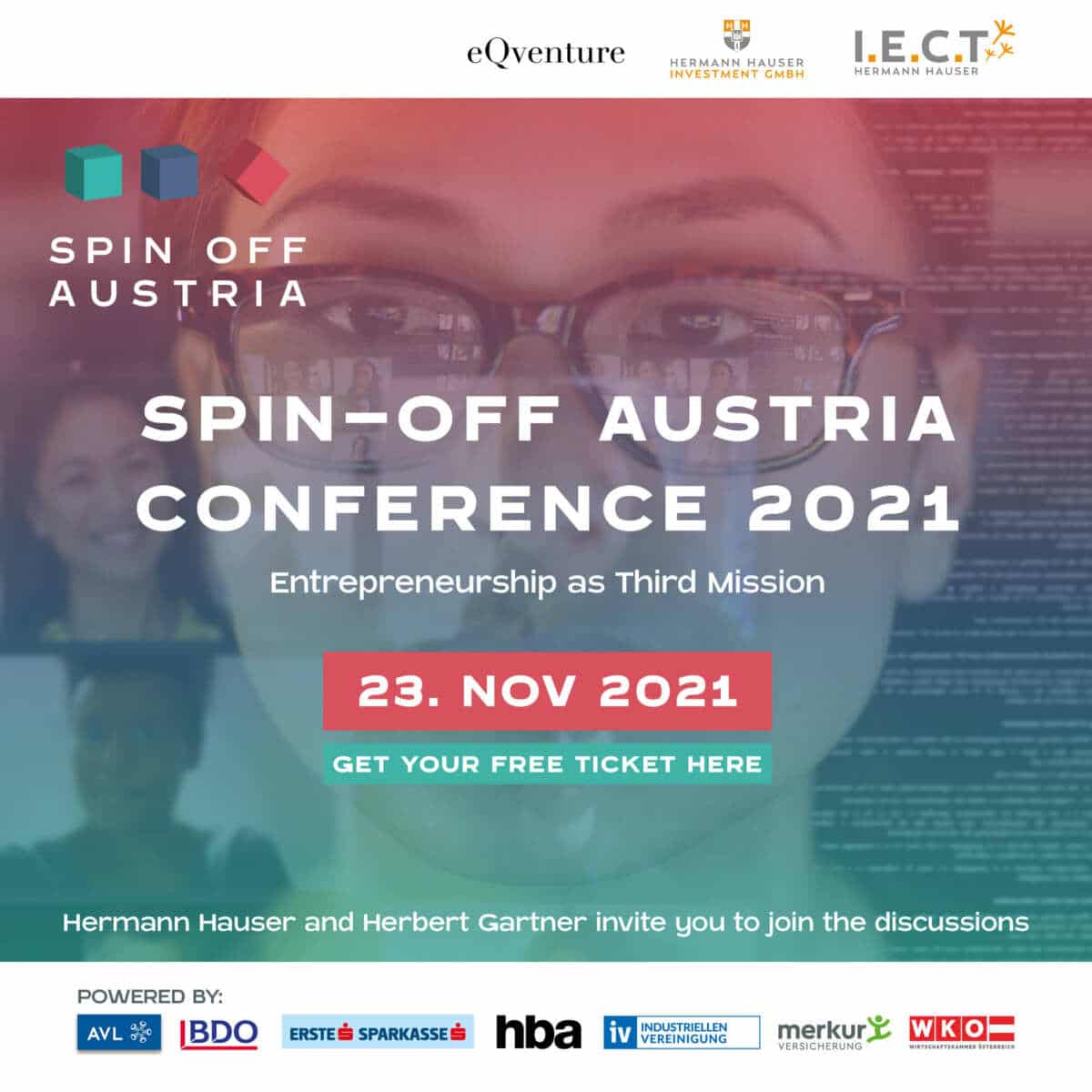 Spin-off Austria Conference 2021
The second Spin-off Austria online conference on 23 November 2021 is all about the diversity of academic-entrepreneurial careers
Internationally renowned experts such as Dr Özlem Türeci (Co-Founder & CMO of BioNTech), John Cumbers, Ph.D. (Founder of SynBioBeta), Prof. Irit Sagi (Vice President for Technology Transfer at the Weizmann Institute of Science) and many more will share their personal stories and highlights.
In addition, successful Austrian founders will be brought before the curtain to give the audience deep insights into their entrepreneurial journeys. And during lively panel discussions, there will also be the opportunity to learn more about topics such as Austrian technology transfer in practice, venture capital for spin-offs, or collaborations between companies and spin-offs.
Finally, the Spin-Off Dashboard Austria 2021 provides an overview of the current figures in the Austrian spin-off ecosystem.