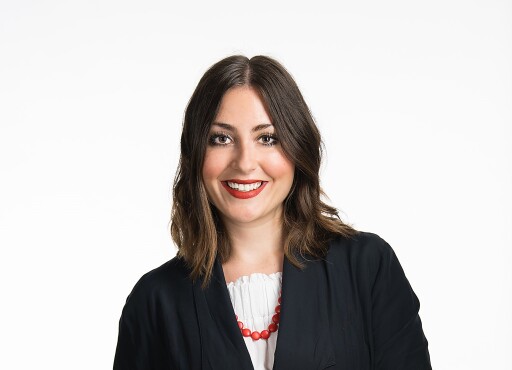 New Head of Department for Entrepreneurship and Creative Industries at the aws
With Carina Margreiter, the grant programmes outside of high technology have a new head. Previously, she was responsible for networking start-ups with investors.
Carina Margreiter has been supporting innovative entrepreneurs at the aws for more than four years. Among other things, she has supported Austrian start-ups in their internationalisation to Asia, but also in networking with investors and established companies. "Austria's start-up landscape has developed very well in recent years. With their innovative products and services, the companies create solutions that are more than respectable internationally. I am pleased to be able to support these companies even more intensively with the aws programmes and to actively shape the further development of the funding," says Margreiter.
Now Carina Margreiter has been promoted to head of department at the aws. In addition to the existing grant programmes for innovations outside of high technology, the Tyrolean native will now also be responsible for the State Prize for Innovation and for funding for Austria as a film location. In addition, the 20-member team under her leadership will accompany and support the next generation of entrepreneurs in their first steps with the programmes Jugend Innovativ and aws First Inkubator. "We will continue to expand these successful programmes. At the same time, we see opportunities to promote Austrian companies even better with new programmes, and we want to make a contribution to strengthening the location," says Margreiter.
Previously, Margreiter was programme manager of aws i2 Business Angels and networked selected start-ups with investors. Dusan Todorovic succeeds her in this function.
"With Carina Margreiter, we have gained an expert in the field of funding with a comprehensive understanding of the challenges faced by start-ups to head the department. Under her leadership, the department is ideally equipped to further develop the funding programmes to meet the constantly changing requirements of customers," say the aws managing directors, Edeltraud Stiftinger and Bernhard Sagmeister.
Carina Margreiter studied strategic management at the University of Innsbruck with a focus on innovation and entrepreneurship and dealt with topics such as innovation management and (corporate) accelerators, including during her stay at the University Accelerator SkyDeck at UC Berkeley in California and as part of her further education at the I.E. Madrid Business School.
About Austria Wirtschaftsservice GmbH (aws)
Austria Wirtschaftsservice GmbH (aws) is the promotional bank of the federal government. By granting low-interest loans, guarantees, subsidies as well as equity capital, it supports companies in the implementation of their innovative projects from the initial idea to market success. The aws also provides advice and support with regard to the protection and exploitation of intellectual property. In addition, specific information, consulting, service and support is offered for budding, existing and expanding companies.