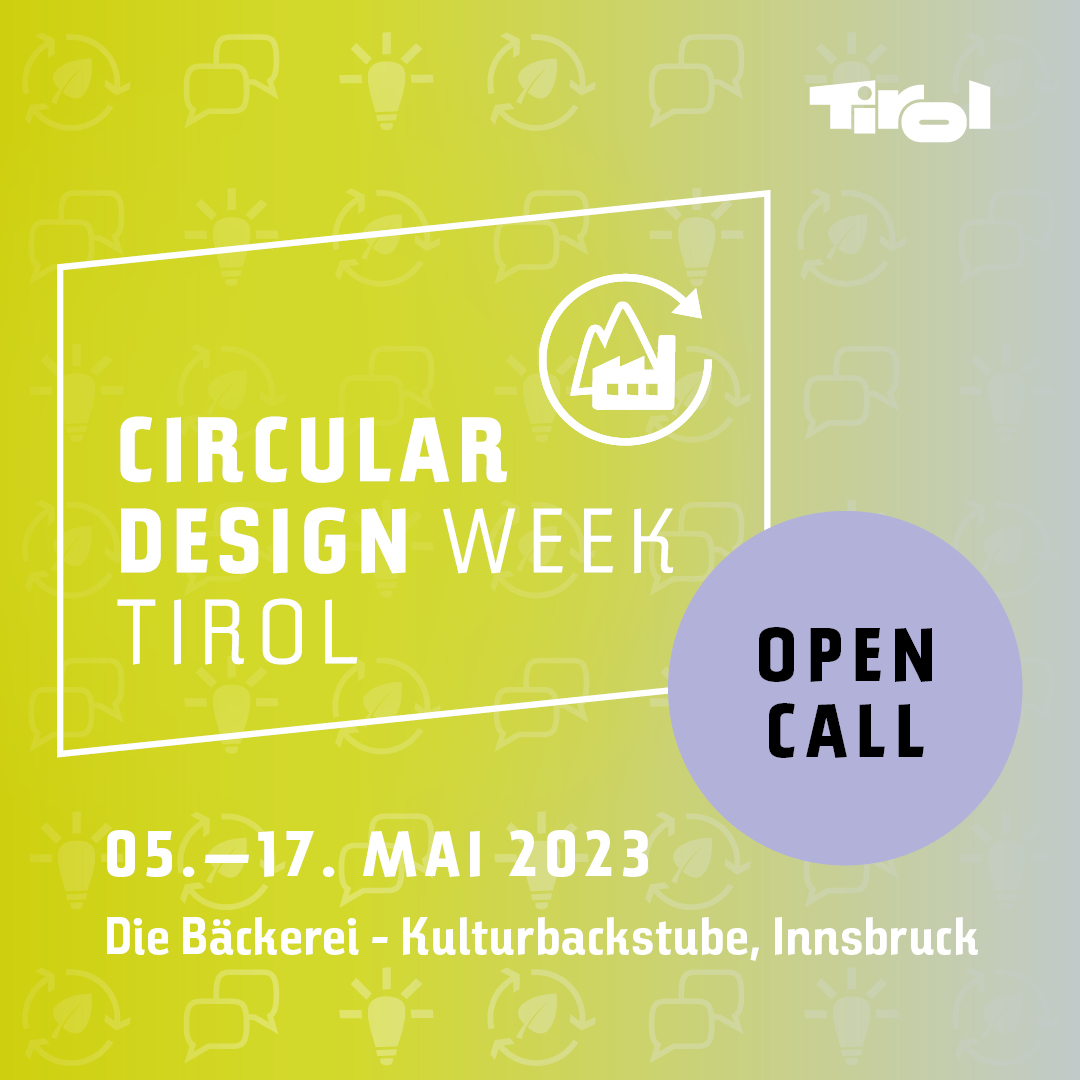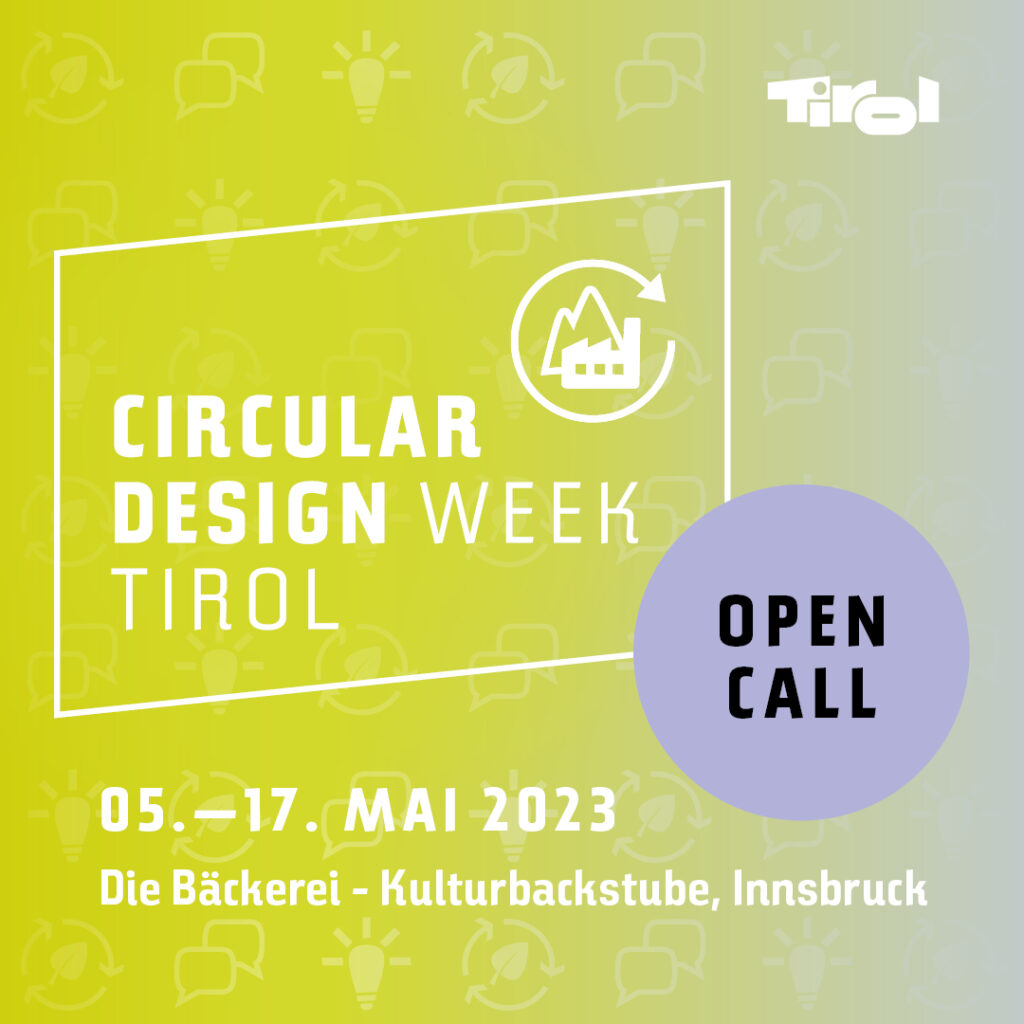 © Tyrol Business Location Agency
Circular solutions wanted: Open Call for Circular Design Week 
Companies can still register for the Open Call of the Circular Design Week Tirol until March 15.
From May 5 to 17, 2023, the Circular Design Week will take place at the Bakery Innsbruck. The centerpiece is again the exhibition of the award-winning projects of the Federal Ecodesign Award. A great stage - also for regional projects!
Tyrolean companies and designers again have the chance to present their products, concepts and projects at the exhibition. Innovative circular solutions that contribute to the sustainable transformation of our economy and society are in demand. The submissions will be presented as part of the exhibition during the entire period, so that they are clearly visible to all visitors of the Circular Design Week.
The Open Call is aimed at Tyrolean companies, startups and market innovators.
Tyrolean companies can still submit until March 15 and become part of the exhibition.
More information and the submission form can be found here.