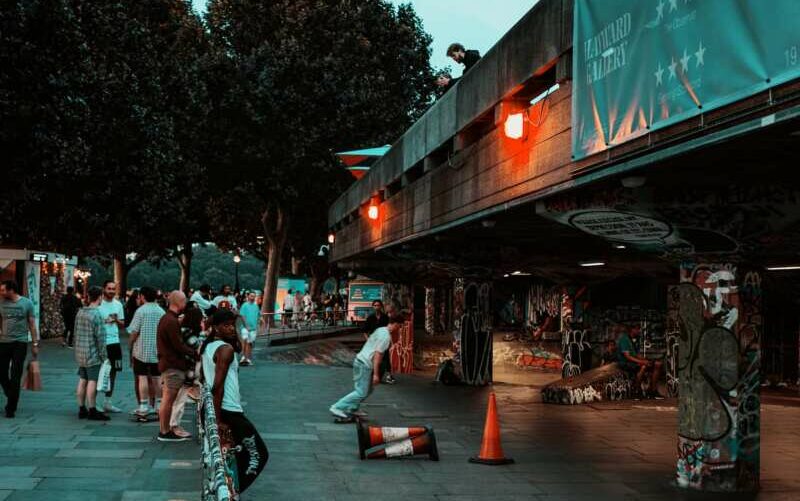 London: Mecca for creative lateral thinkers
The city of trendsetters - from art to fashion, film and television, music and more.
The 10 million metropolis of London is associated with exuberant creativity, originality and diversity. For the capital of Great Britain has always been considered one of the most vibrant creative metropolises in the world and is a trendsetter in many areas - from art to fashion, film and television, music and more.
London is considered a mecca for creative lateral thinkers, only one to two hours by plane from mainland Europe. Particularly characteristic of London is its openness to new, modern ways of thinking but also, and not contradictorily, its preservation of tradition. The multicultural population is an important factor in the city's creative spirit. With over 160 different nations, many different perspectives come together - and it is precisely this mix that makes London so unique, colourful and inspiring.
The creative industries in London are diverse and constantly changing. The largest sectors of the creative industries are IT, software & computer services, film, TV, video, radio & photography, publishing, music, performing & visual arts, advertising & marketing, architecture and design: product, graphic & fashion design.
Britain's capital is home to many advertising and communications agencies. London is also home to many world-famous fashion houses such as Burberry, Stella McCartney and many more. Especially London's east, Shoreditch, is considered an undisputed hotspot of the tech start-up scene. A well-known representative is, for example, the e-commerce platform for designer furniture made.com. Other stars in the creative sky are Artificial Intelligence Company loop me and the award-winners Culture Trip. In the field of film and TV, the well-known BBC is of course a major player. But London is also home to many other broadcasters, such as Channel4 and Sky.
The creative industries are an influential and significant sector, which is why the UK government launched the creative industries sector deals project in 2018. The aim is to invest more than £150 million to help creative businesses grow even faster, secure a global competitive advantage and create new jobs. The UK creative industries are already worth more than £100 billion, employ over two million people and are growing twice as fast as the rest of the UK economy. Almost half of the sector's total gross value added is generated in London alone. Therefore, the capital is by far the most important location for the British creative industries.
More than 11 per cent of all businesses in the UK are in the creative sector, or a total of 284,000, and since 2011 jobs in the creative sector have risen by almost 30 per cent, meaning that one in eleven professionals is now working in the creative industries. That's 700,000 more than in the financial sector as a whole.
Your coworking space:
The Ministry is a coworking space in a Victorian print shop in the hip London district of Elephant & Castle. A multi-storey factory building from the 19th century has been lovingly renovated. The Ministry brings together exclusively coworkers from the creative industries. Members of The Ministry are part of a dynamic community that inspires and supports each other. The Ministry regularly hosts events and has a garden, cinema, bar and more for networking.
In The Ministry there is a hot desk ready for you
https://theministry.com/
Your partner in London:
Foreign Trade Centre London
45 Princes Gate (Exhibition Road)
SW7 2QA London, UNITED KINGDOM
+44 20 75 84 44 11
+44 20 75 84 79 46, 75 84 25 65
london@wko.at
Photos: unsplash/Anthony Delanoix, unsplash/Mike Stezycki, The Ministry/James Jones