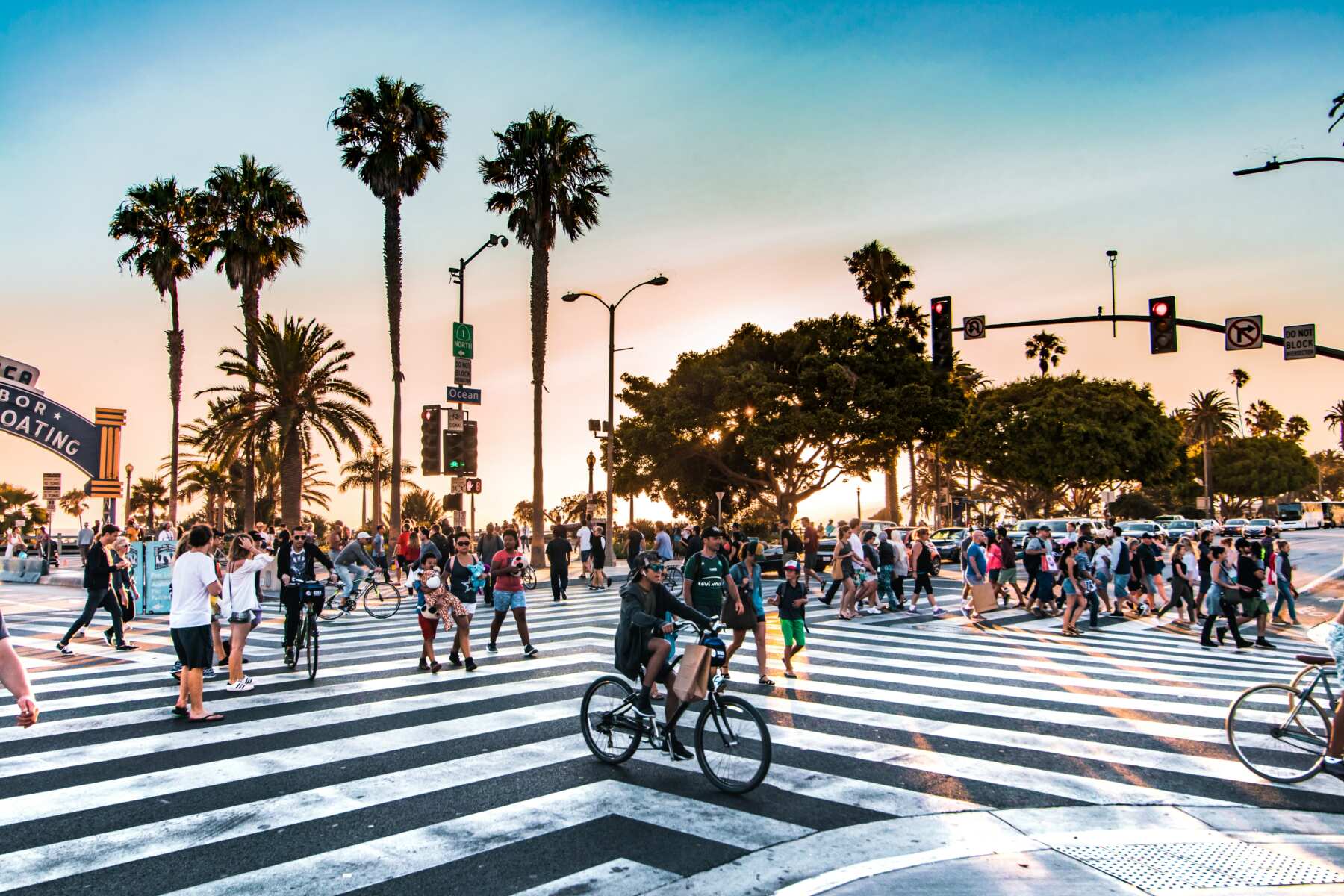 Los Angeles: Entertainment Capital of the World
Entertainment industry, fashion, digital media, architecture, visual and performing arts in California.
The creative industries in Los Angeles include entertainment, fashion, digital media, architecture, and visual and performing arts. Companies such as Netflix, Amazon and Apple have set up their studios in LA to recruit talent from the local industry. California's expanded tax incentives for film and television have also contributed to employment growth.
In recent years, the importance of digital media, game design, virtual reality has increased and redefined the region's media industry. Newcomers such as Amazon Studios, Hulu or Fullscreen complement established studios such as Walt Disney, 20th Century Fox, Paramount Pictures, Dreamworks Animation, Sony, NBC Universal, Warner Bros Pictures, Lionsgate, A24 and others.
Thousands of small and independent companies work behind the scenes on visual effects up to distribution technology. Companies such as Riot Games, Activision Blizzard, and others help ensure that LA County has a strong presence in video game development.
The combination of top know-how, spatial conditions and visionaries who push the boundaries of digital media make LA County the "Entertainment Capital of the World". The creative industries in LA County generate 207.8 billion US dollars annually, which is one fifth of the total economic output of 900 billion US dollars. Direct and indirect employment in the creative industries accounts for 19.7 per cent of total employment in LA County, compared to 15.4 per cent for the creative industries in California as a whole.
The largest creative industries in the country are the digital media and entertainment industry (268,702 jobs) in the film (133,860 jobs), digital media (39,147 jobs) and publishing and printing (15,037 jobs) sectors. Other significant industries include fashion, architecture and interior design, art galleries, industrial design, furniture and decorative arts. Many of the creative professionals work as freelancers: In 2016, 179,200 freelancers were working in the LA creative industry, generating a turnover of 8.5 billion US dollars.
Your coworking space:
Phase Two is a coworking space for creative people from the tech, media and entertainment industries in Culver City - a city where film history has been and will be written.
Phase Two lives the community idea: We hate the word "network," but we think great things come when smart, hard working people gather under the same roof. We are that roof, and are building a bustling, collaborative community. We want to support you as your ideas reach the next phase.
Kitchen, lounge area, library, café service, beer and wine, shower for runners, regular events ... Phase Two offers you the best infrastructure.
In Phase Two there is a 1-person office ready for you.
Your partner in California:
Foreign Trade Centre Los Angeles
Austrian Trade Commission
11601 Wilshire Blvd - Suite 2420
90025 Los Angeles/California, USA
+1 310 47 79 988
losangeles@wko.at
https://wko.at/aussenwirtschaft/us
CET -9 hours | CEST -9 hours
Photos: Unsplash/Olenka Kotyk, Unsplash/Nathan Dumlao, Unsplash/Jack Finnigan, Unsplash/Daniil Vnoutchkov, Los Angeles Foreign Trade Centre, Phase Two.