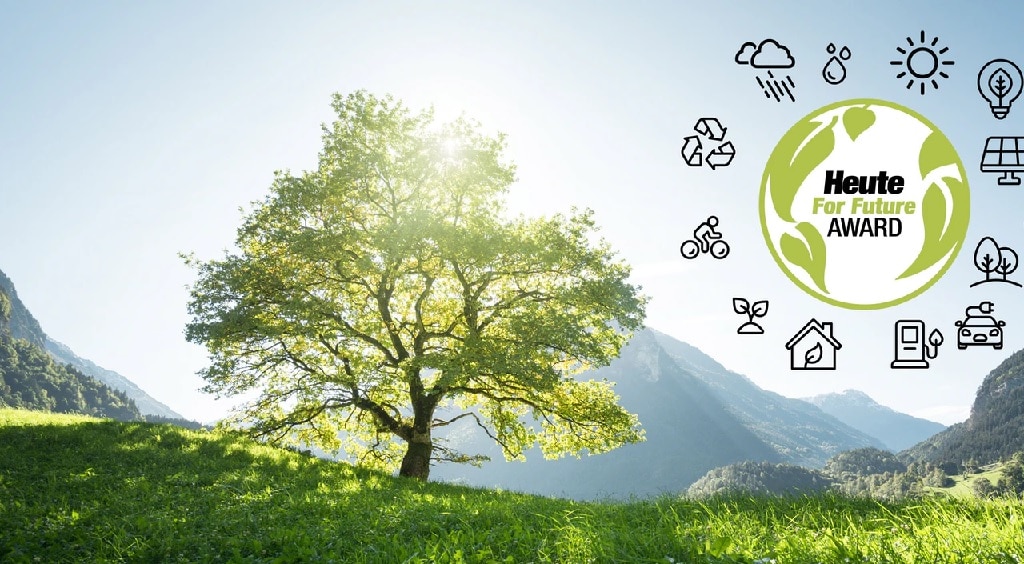 Photo: "Today" collage (iStock)
Tomorrow's climate protection starts today
New award honours Austria's most innovative climate protection projects. Submit until the end of March 2022!
Climate protection is one of the biggest challenges we have to face as a society. The entrepreneurs of our country are one of the keys to a more sustainable future. Because it is here that the innovations are created that make our future cleaner and more sustainable.
This year, for the first time, the daily newspaper Heute is looking for and awarding the best climate protection projects in the country with the Heute For Future Award.
You have until the end of March 2022 to submit your project and present it to a broad public.
The best three projects in each category will be awarded prizes at a gala in spring 2022 and can win prizes with a total value of 100,000 euros.
All information about the conditions of participation can be found here!