KAT crossover workshops at the VIENNA DESIGN WEEK and the Forward Festival
Social entrepreneurs met designers - craftsmen met digital experts
"How much creative industry is in successful social enterprises" was the question we asked our workshop participants from design and social entrepreneurship at the VIENNA DESIGN WEEK. Within the framework of the Forward Festival, representatives of craft businesses met with Digital Creatives for a Speed Dating with Ideas Jam.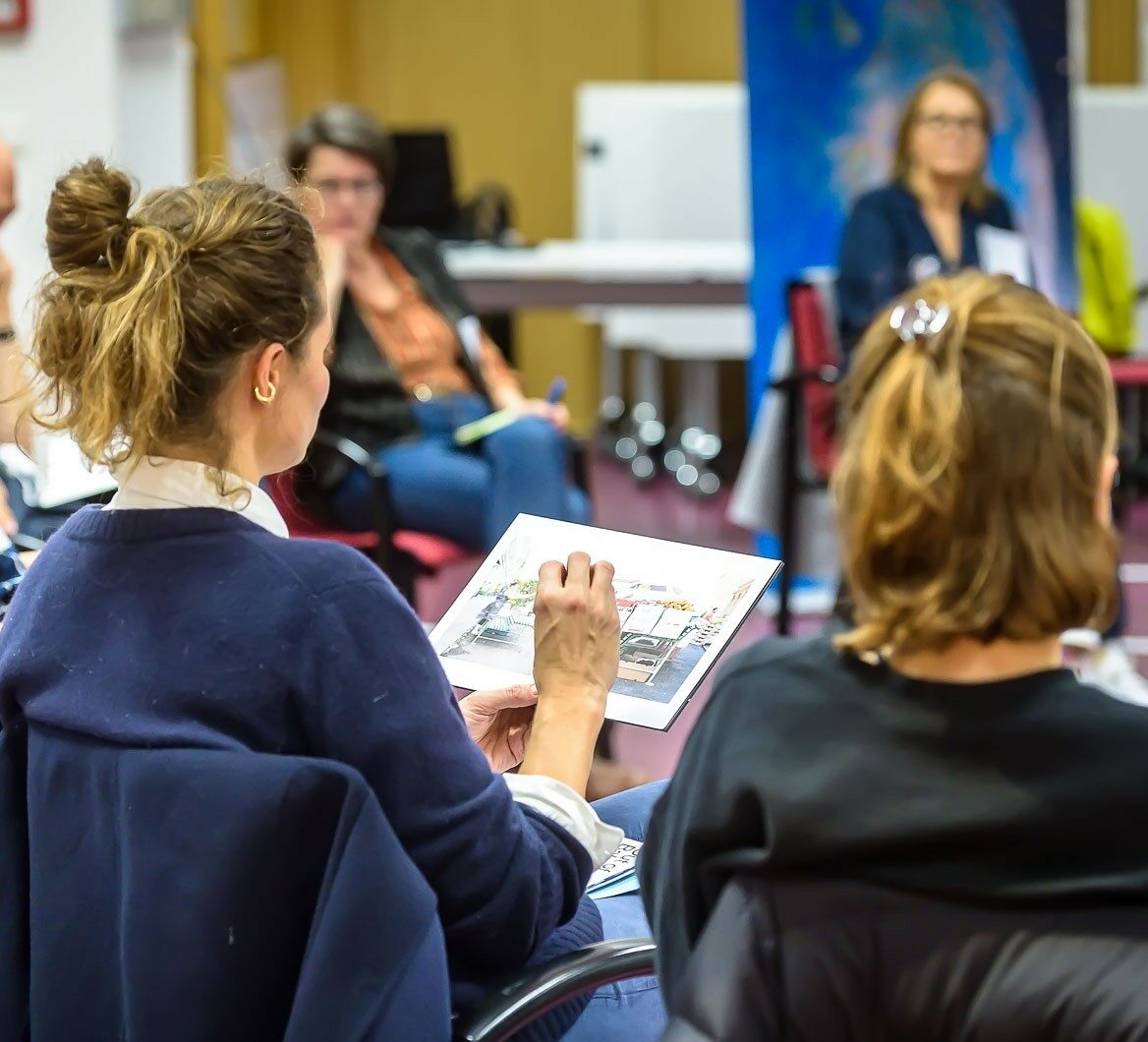 Mediation between Creatives and their clients
KAT's crossover workshops are matchmaking formats that mediate between creatives and their clients. In a moderated process, both sides learn from each other: companies learn how they can drive their business forward with the help of creative professionals. Creatives get to know the current needs of their customers better.
At the VIENNA DESIGN WEEK the KAT workshop discussed the possibilities and framework conditions for cooperation between designers and social entrepreneurs. As mentors Sofia Podreka of GOODGOODs and the team of the Swiss design studio Superdot, Nicole Lachenmeier and Darjan Hil, with their wealth of experience, were on hand. After the workshop, they debated in depth with Moriz Piffl from the full board on the panel of AUSSENWIRTSCHAFT AUTSTRIA about those questions that arose during the workshop - such as: When does a company become a social enterprise? How can creatives deal with the request to work for social projects for free or at low fees? And how can social entrereneurs make design an integral part of their business model?
At the crossover workshop held as part of the Forward Festival, craftsmen and digital experts came together. In speed dating sessions, the Digital Creatives showed where and how they can advise and support craft businesses in their current questions and challenges. After many thought-provoking impulses, contacts were exchanged - we hope that our participants will continue to pursue the approaches from the workshop together and wish you successful and profitable new cooperations!
To the photo album "Crossover Workshop at the VIENNA DESIGN WEEK
Photos: Marko's Photography.