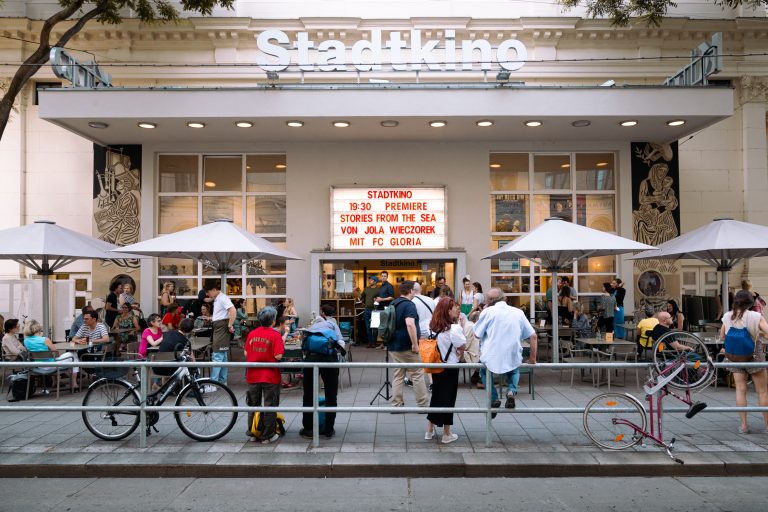 Creative Days Vienna 2023

Presentations, networking and tours on May 31 and June 1.

The Vienna Business Agency invites under the motto "Culture and Technology" to the Creative Days Vienna on May 31 and June 1 at the Stadtkino in the Künstlerhaus and other locations in Vienna.
Creative Days Vienna brings together international creative professionals for an inspiring two-day lecture and networking program in Vienna. Curators, scientists, artists and cultural experts will discuss in keynotes and lectures how digital technologies are shaping the future of cultural experiences and opening up new spaces of possibility.
A multi-faceted tour program to Viennese cultural institutionstechnology companies and creative offices as well as curated networking-sessions round off the two-day Creative Days program.
The series of discourses and events will be kicked off by keynotes from Penny Rafferty and Tega Brain. Berlin-based author and theorist Penny Rafferty will present her work on decentralized value creation processes in the cultural sector. Artist Tega Brain will speak about her research at the intersection of automated technologies such as Artificial Intelligence (AI) and agency/self-determination.
With the Creative Days Vienna also this year Content Viennathe competition for digital design with special prizes on the topic of "Digital Literacy".
Participation in the Creative Days Vienna is free of charge.
Registration takes place via ticketing platform.
The Creative Days Vienna are part of ViennaUP'23.