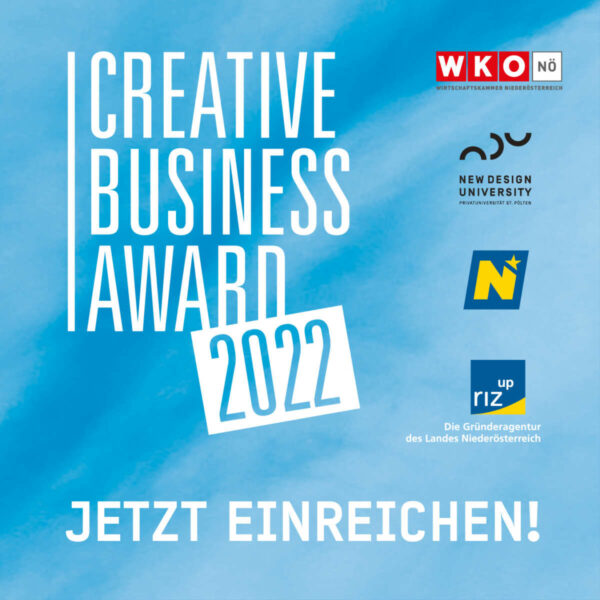 Creative Business Award 2022
The award for your creative Lower Austrian business project!

Submit by 10.01.2022!
The Creative Business Award seeks out and awards prizes to the most creative Lower Austrian companies, business ideas and projects. The jury focuses on creativity and customer benefits.
Are you a young entrepreneur in Lower Austria with a creative concept?
or are you working together with young entrepreneurs on a creative project?
or have a creative business idea, but are still in the pre-establishment phase?
or are you studying at a university of applied sciences in Lower Austria and working on a creative project?
Then submit your entry for the Creative Business Award 2022 right here.