Creative industry coworking
Los Angeles / Tel Aviv / London / Copenhagen / Helsinki / Berlin
Your free coworking space, your international network.
February until September 2022
Secure your free coworking space in one of six top creative cities worldwide. Immerse yourself in the vibrant creative scenes of LA, Tel Aviv, London, Copenhagen, Helsinki or Berlin.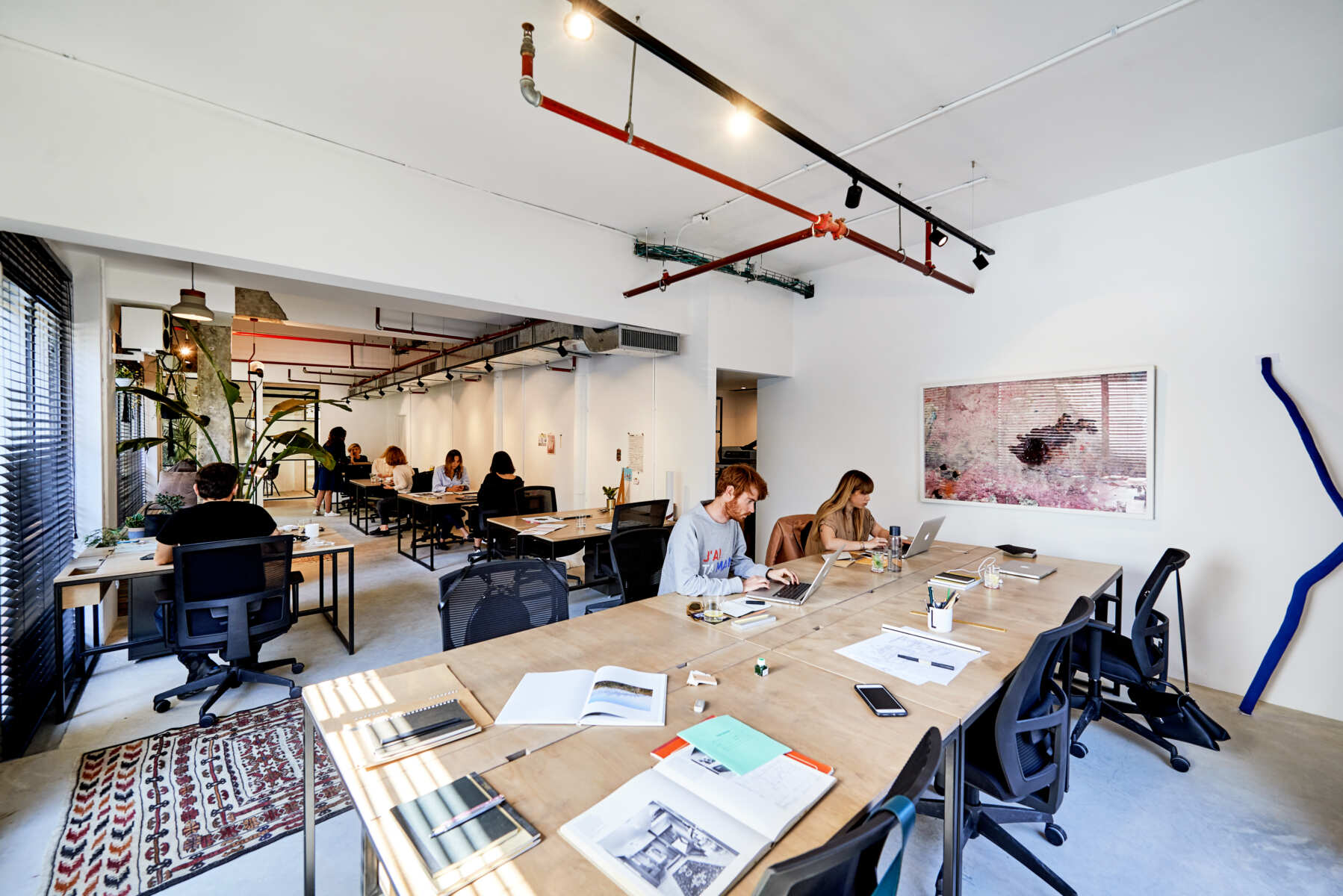 Helsinki: August, September 22
Copenhagen: August, September 22
Network with other creative entrepreneurs and companies from business and industry - and test the marketability of your business model, projects, products and services abroad.
Are you self-employed in the fields of design, architecture, advertising, film, music, radio, TV, software, games, publishing or photography and would like to gather inspiration, ideas and valuable new contacts in one of the six most important creative hotspots in the world? Then join the creative industry coworking.
In Los Angeles, Tel Aviv, London, Copenhagen, Helsinki and Berlin, there are places available for you in selected coworking spaces from February to September 2022. Choose where and for how long you want to work abroad. You can stay in one location for one month up to a maximum of three months at a time. Coworking always starts at the beginning of the month.
During your stay, the Foreign Trade and Investment Centres of the Austrian Federal Economic Chamber will support you in building up your network in the (creative) industry, assist you with questions about the market and the law, and keep you up to date on important events. You will get to know your contact persons from the Foreign Trade and Investment Centres in a 1:1 meeting at the start of your coworking.
Our partners, the incubator tech2b and the City of Graz, exclusively provide one place per month for entrepreneurs from their network or region. Again, applicants for these places can choose between one to three months of stay and the location is entirely up to them. When applying, please confirm that you come from the tech2b network or that your company or residence is in Graz - and thus increase your chances of getting a place.
Creative Industries Coworking is an initiative of Kreativwirtschaft Austria (KAT) in cooperation with AUSSENWIRTSCHAFT AUSTRIA and the Foreign Trade Centers of the Austrian Federal Economic Chamber. The program strengthens the innovative power and competitiveness of the creative industries and is a funded measure of KAT within the framework of the Creative Industries Strategy for Austria of the BMAW.
Places are allocated on a first come, first served basis. The following people can take part in creative industry coworking:
Self-employed in design, fashion, advertising, film and music industry, architecture, software and games, publishing or radio and photography
Entrepreneurs (no employees can be sent to coworking)
Company headquarters in
Austria
The KAT team will be happy to answer any questions about creative industry coworking: kreativwirtschaft@wko.at. Photo: Sigal Saban/Damn Design/Tel Aviv.
"Copenhagen was an incredibly exciting time full of mind-provoking impulses."
"Coming to London was the best decision for 2020."
"Karma + Pitch had arrived in Tel Aviv, the Mecca of creativity. Starting with Israeli cuisine, which - composed of over 150 culinary influences - goes far beyond the oriental classics hummus, sabich & co and is a true paradise for all 'foodistas' of this world."
"L.A. is one of the most creative and vibrant cities in the world, and for my profession as a singer and songwriter, it's just the right place to socialize."
"I immediately felt at home in Copenhagen. At every turn, you run into visual eye candy from design stores to street art - and every café makes an effort to be really "hygge" (cozy)."
"Copenhagen makes it very easy to feel at home immediately. Nice and relaxed people, lots of water, great architecture and beautiful design is omnipresent."
"The coworking space damndesign is the perfect meeting place for creatives from a wide range of fields and offers a great working atmosphere with inspiring people who have already achieved great things."
"Coworking at 'The Ministry' in London: industrial aesthetics paired with modern office comfort, at the same time equipped with its own gym, cinema, yoga and event spaces, cafeteria, bar and direct link to the internationally renowned "Ministry of Sound" club in the immediate vicinity. Heart, what more do you want!"