For you and your transformation!
Apply now until September 20!
For many years, the creative industries coaching C hoch 3 has stood for co-creation and interdisciplinary empowerment in the creative industries. Combined forces for entrepreneurial development are essential, especially in the current times. Because companies are confronted with numerous challenges:
AI as a game changer, new digital technologies as an opportunity & challenge
High demand for labor across all industries
Scarce/expensive resources
Conversion to sustainable management
With our new program "C to the power of 3 Transformation", we now offer you the opportunity to co-create with other professionals from the creative industries to develop your skills in the direction of Triple Transition (Green, Digital & Social Transformation) and to integrate them into your business model - for you and your customers.
Dates
05 October
October 19
November 09
November 16
November 30
each from 9:00 to 13:00 online!
APPLY NOW!
We dive into questions like:
What do new opportunities through AI mean for the creative industries, for my business model and for the needs of my customers?
What offerings do I use to respond to the current needs of my customers, which range from staff shortages and sustainability to digitalization and new forms of organization?
How can I develop and support my business, but also that of my customers, in the context of pressing questions about the future such as "What can I contribute today so that we and our descendants will still have a world worth living in tomorrow?
What strategies can be used to bring about change in the interplay between technology and society - what impact does this have on the respective business models and what skills are required?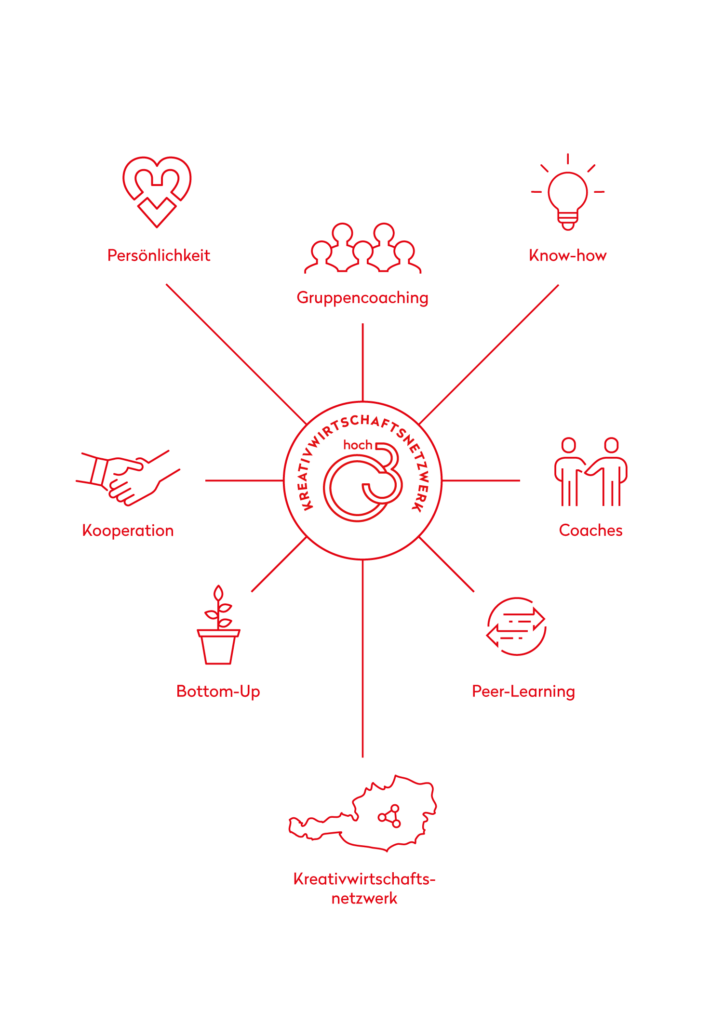 In a group of 20 selected creative professionals under a moderated process guidance we create space for the current change processes in the context of the Triple Transition (green, social, digital).
Experts provide impulses and offer space for reflection on their own business models and those of potential customers. The transfer to the own business, the challenges and potentials are also worked out in the coaching group.
Five half-day digital workshops each Thursday from 9 a.m. to 1 p.m. | Oct. 5, 19, Nov. 16, Nov. 30
Thank you for your interest. The application phase is already closed!