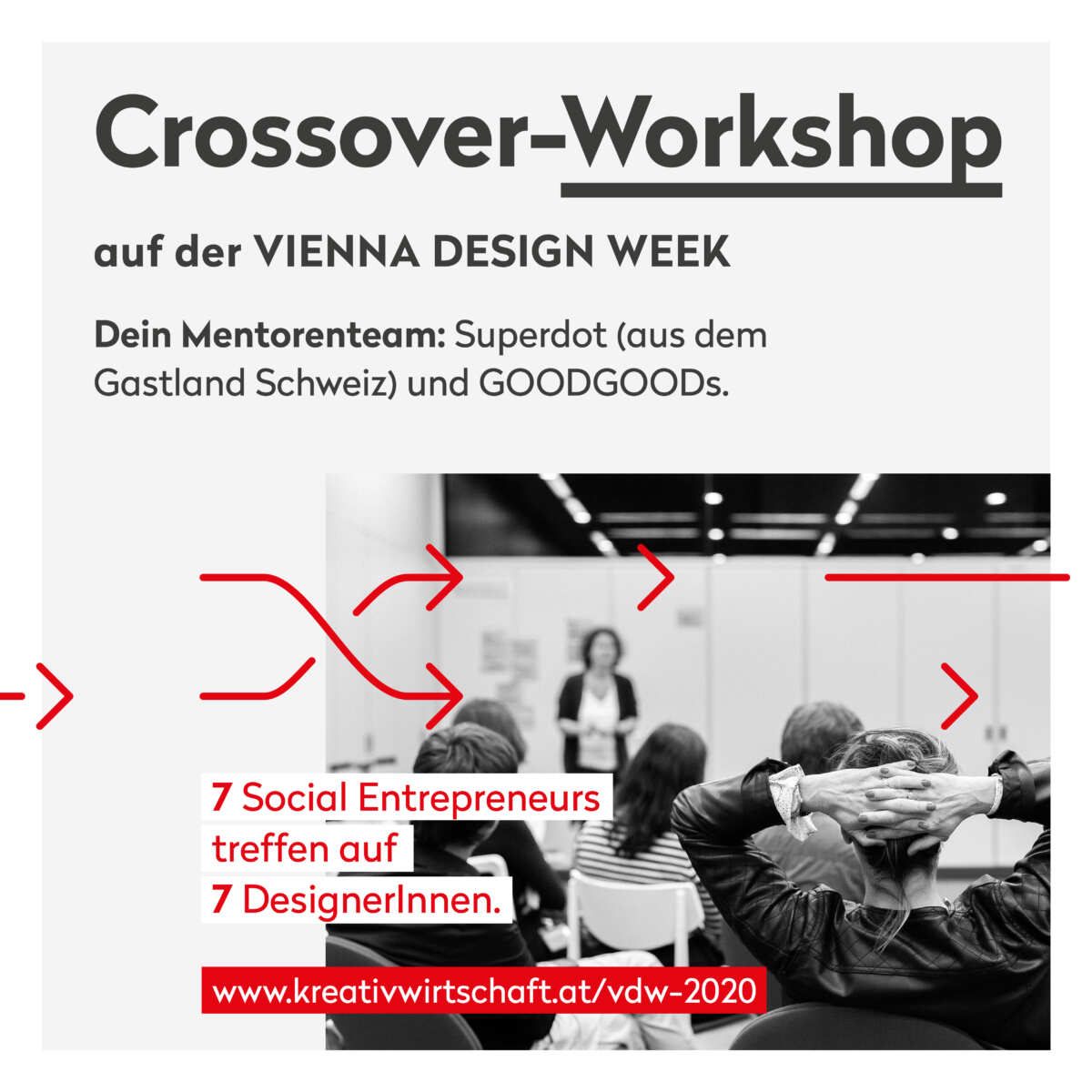 As we only have 7 places each for social entrepreneurs and designers (of all fields) in the workshop, we ask you to provide some information about you.
We reserve the right to put together a group that is as heterogeneous as possible, in which the needs of the social entrepreneurs are matched with the know-how of the designers. This ensures an optimal output of cooperation possibilities and know-how transfer.
Please fill in the questionnaire below by 28.9.2020 We will let you know by 29.9. in the morning if you will be at the workshop.
Your questions to the designers are the basis for the discussion in the group. The aim is to create a trusting setting in which you can talk openly about opportunities and challenges at eye level in order to benefit from each other as much as possible.
The places are sponsored by the Federal Ministry for Digitalization and Business Location. We therefore ask you to make a binding commitment to participate if you accept.