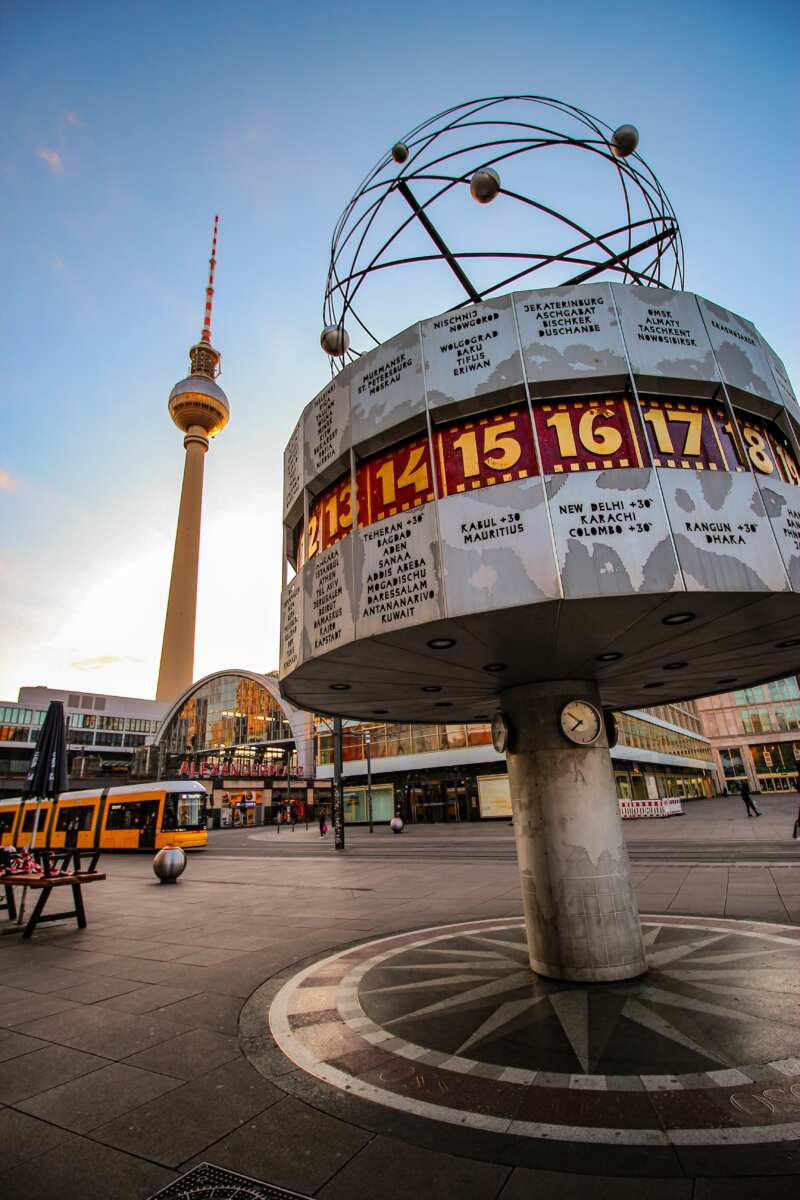 Berlin: Artistic freedom and global networks

Cosmopolitanism and constant change characterise the capital and allow new ideas to flourish. More and more creative people are relocating to the Spree and are inspired by Berlin's unique atmosphere.
Artistic freedom, exceptional exhibition spaces, global networks and a design-interested public - all this can be found in Berlin. In ICT, media and creative industries, almost 40,00 companies are active in the Berlin cluster and 332,000 people are employed. The scene is thus enormous and an important component of the business location.
Greater Berlin is one of the leading locations when it comes to digital, media, culture and creativity. The city, with well over 3.6 million inhabitants, offers an ideal basis for the development, advancement and distribution of new content and mobile applications in forward-looking areas.
Companies like Axel Springer, Deutsche Telekom, Mozilla, Nokia, Universal Music or Viacom International Media Networks have their headquarters in Berlin. Start-ups such as Zalando, Sound Cloud, 6wunderkinder, Onefootball or Wooga are just some of the more recent success stories as they are written in Berlin.
Media/film industry and broadcasting industry
The region's media landscape includes companies from film and television, games and Web 2.0, publishing and communications. As the political centre of Germany, Berlin is the news capital. All major international broadcasters, news agencies and editorial offices are represented here.
Thanks to optimal production conditions, the capital region also exerts a strong attraction on producers from all over the world. With over 5,700 shooting days in 2019, the region once again reached a record. Among the approximately 250 productions per year, a whole range of major international productions and series have been created.
Art market
Berlin is home to over 5,000 artists and has more than 300 galleries. The art market in Berlin is very lively, with galleries from all over the world settling here. New event formats are constantly being created. The spectrum of the Berlin art market ranges from online portals to small galleries to internationally renowned houses.
Fashion/Design
Around 3,100 companies are active in Berlin's fashion industry, which generates sales of around 6.3 billion euros. In 2021, Berlin Fashionweek was realigned. The programmes bridge the gap between contemporary fashion and various creative genres and ensure high media visibility with analogue and digital formats. The topic of sustainability is always held high in Berlin. Numerous studios for fashion, graphic, jewellery and furniture design are located here. The range of courses offered by the state art colleges and various privately funded further education institutes covers a broad spectrum of design-oriented subjects. Berlin offers the most training centres for fashion and clothing design in Europe.
Music
From electro to rock, pop, hip-hop, jazz and classical music - the diversity and internationality of the music industry is more concentrated in Berlin than in any other place in Germany. Thanks to the location of large companies, the creative medium-sized music scene, the multi-faceted club culture, hundreds of performances and concerts every day of the week, 365 days a year and events with international appeal, Berlin has established itself as the music capital of Germany in recent years.
Festivals/Events
Known worldwide as a creative centre and start-up metropolis, Berlin hosts important international festivals and trade fairs for the media and communications industry. IT-related research in the region is world-class and the growth rates of Berlin's ICT industry are above average.
As a cross-sectional technology, the digital economy forms the basis for future industries such as energy, healthcare and mobility. As a "smart city", Berlin offers an ideal practical laboratory for this.
Your coworking space:
The betahaus Berlin-Kreuzberg is known for its active community. Accordingly, the space in the old taz building has many communal areas. Whether it's a roof terrace or a garden for the community. When dividing up the space, care was taken to put the exchange between betahaus members in the foreground. You can also meet colleagues and customers in the in-house café and chat informally.
The spaces were occupied in 2019 and are correspondingly modern. Nevertheless, betahaus is not slick or too clean. Everything here is a bit more rustic. Wood dominates the rather minimalist furnishings. High walls and windows provide a lot of light. Tables and chairs are sometimes ergonomic and modern and sometimes reminiscent of a primary school. The mix makes up the furnishings and thus the charm on the five floors. Members can use both the telephone boxes and the meeting rooms at no extra cost. In addition, there is of course a coffee flat rate. You can also take part in events free of charge. Conversely, this also means that you can use betahaus as an event location. Networking, community, exchange - these are not just buzzwords here, they are lived values.
www.betahaus.com
Your partner in Berlin:
Foreign Trade Centre Berlin
Stauffenbergstrasse 1
10785 Berlin, Germany
+49 30 25 75 75 0
berlin@wko.at
https://wko.at/aussenwirtschaft/de